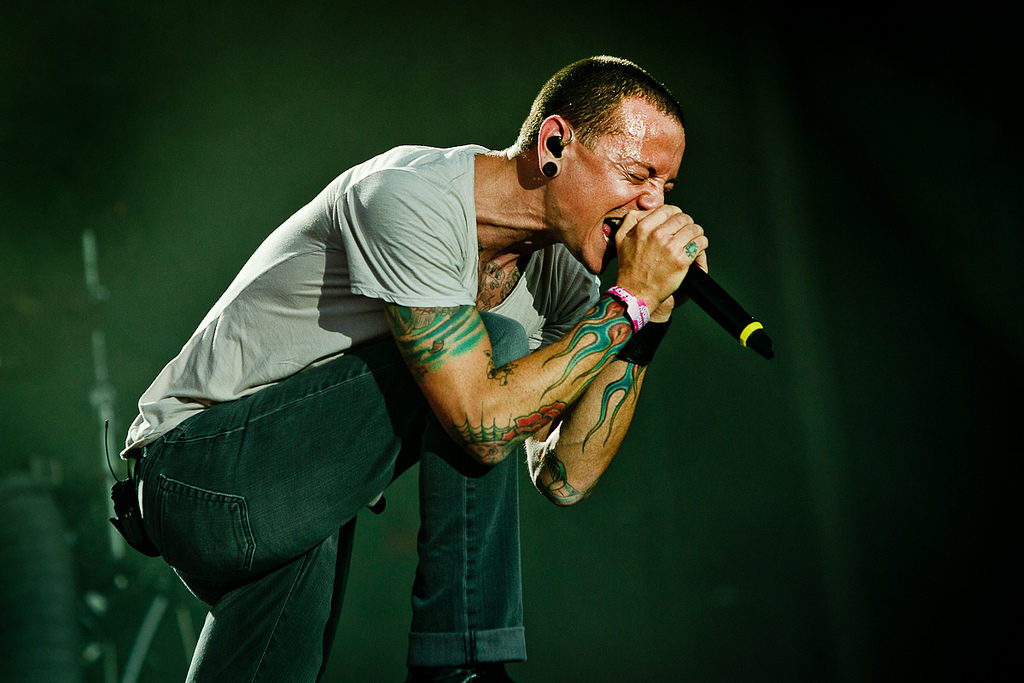 On October 27th Linkin Park was joined by numerous friends to honor their fallen singer Chester Bennington. The band hasn't made very many appearances since the tragic loss of their friend and bandmate in July. We have seen numerous musicians dedicate songs to Chester while on tour recently, but this night was different. The entire night was a way for Linkin Park, fans and friends to celebrate Chester's life. While we still don't know if Linkin Park will continue this gives us a chance to see the band on stage with a variety of guests. The band was joined by numerous musicians on stage in an effort to raise awareness for the One More Light Fund which you can donate or find more info about here.

Those who joined the band on stage include: M Shadows (Avenged Sevenfold), Blink 182, Deryck Whibley (Sum 41), Jeremy McKinnon (A Day To Remember), Daron Malakian (System Of A Down), Shavo Odadjian (System Of A Down), Ryan Shuck (Orgy, Julien-K), Amir Derakh (Orgy, Julien-K), Jonathan Davis (Korn), Oliver Sykes (Bring Me The Horizon), Machine Gun Kelly,  Steven McKellar (Civil Twilight), Alanis Morissette, Tony Kanal (No Doubt, Dream Car),  Adrian Young (No Doubt, Dream Car), Gavin Rossdale (Bush), and many more.
There were also some who weren't there but wanted to say a few words to honor Chester which included: Metallica, Paul McCartney, Duff McKagan, Jared Leto, and others.
Co-Vocalist of the band Mike Shinoda also performed a song he wrote for Chester as a way to pay tribute to his fallen friend. You can easily tell from his performance that he poured his heart and soul into the song.
If you are struggling with depression please reach out for help. Call 1-800-273-8255
You can view the entire celebration of Chester's life below: