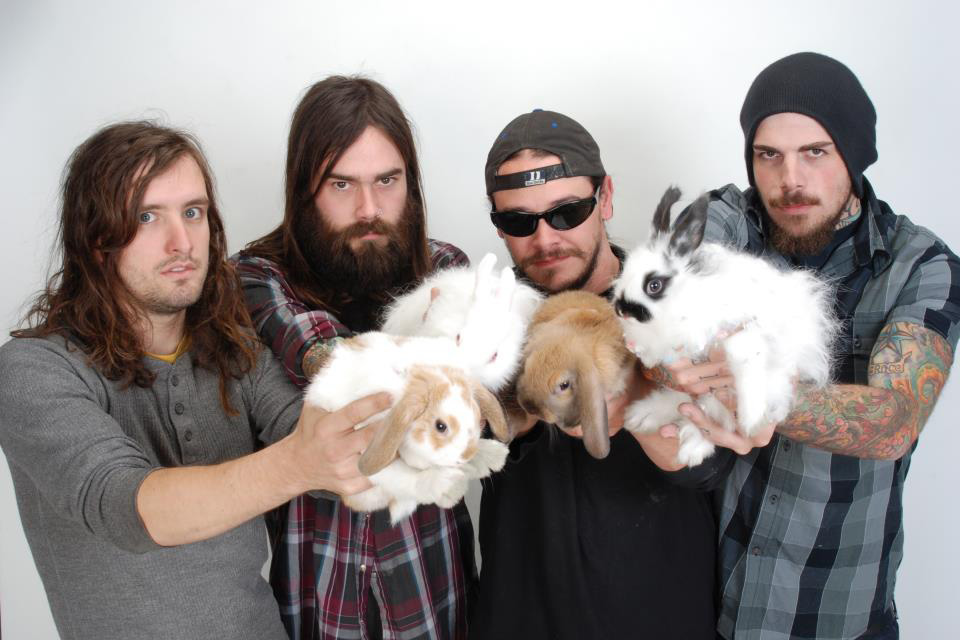 *Every Tuesday and Thursday from now until Louder Than Life gets here we will be releasing an article about a band playing the festival to get you familiar with them.*
Today's artist is He Is Legend.
On Saturday, September 30th, He Is Legend brings their rock fury to the 4th annual Louder Than Life. The North Carolina quartet has been around since the early 90s but didn't become He Is Legend until 2003. Before that, they were known by other names such as Stronghold, The Uriah's Omen, and No One Wins. Their current name was taken from a book from the 1950s titled "I Am Legend" by Richard Matheson. You may be familiar with this work as it was spun into a movie back in 2007 featuring Will Smith. Solid State Records picked up the band only a year after their name change and they released 'I Am Hollywood' the same year. This record was really along the lines of that southern metal sound similar to Every Time I Die. Their sound really expands across several subgenres though including alternative metal, sludge metal, and hard rock. 'I Am Hollywood' featured several songs that the band still plays to this day like "Eating A Book", "I Am Hollywood", and the fan favorite "The Seduction".  Two years later the band released 'Suck Out The Poison'. This record took some fans by surprise as Schuylar Croom's voice had changed a bit from the previous record. Check out "Attack of the Dungeon Witch" from it below. In 2009, the band switched labels to Tragic Hero Records and released 'It Hates You'. After this, He Is Legend announced that they would be taking a hiatus as a band and that they didn't know when they would return.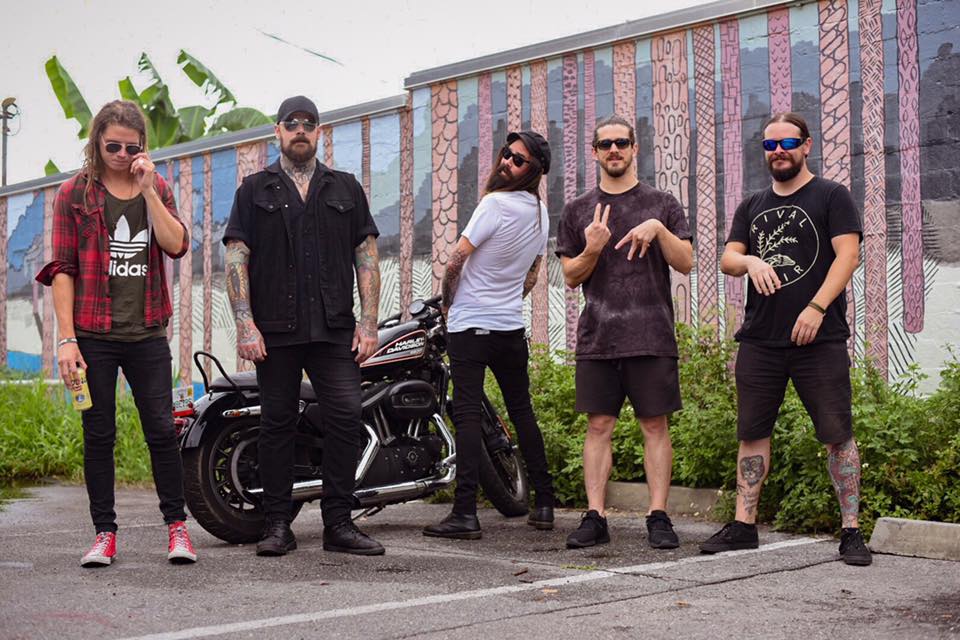 The band got back together in 2011 and promised that a new album would be released the next year. They played a few shows in 2012 but never actually did release the promised album. They began work on their next record 'Heavy Fruit' in late 2013. Their first record in over five years received mostly good reviews from websites/magazines like Revolver, Heavy Blog is Heavy, and The PRP. It was their strangest, but heaviest output yet featuring songs like the frantic "This Will Never Work" and the haunting "Heavy Fruit" which could be compared to the likes of Alice In Chains. After heavily touring, the band decided their next record would either be crowdfunded or it wouldn't be done at all. The fans responded in a large mass and raised 124% of what was required to make the album. So needless to say, we got a new album. 'few' was released this past April on Spinefarm Records. It was the band's first album on the label. The music video for "Air Raid" came out a month before the record and showed huge promise for an amazing record. It's definitely in my list for best rock/metal songs of 2017. The band continued to impress on the rest of 'few' with interesting songs like "Sand" and "Beaufort". The riffs on this record are mesmerizing. Make sure you don't miss them whatever time they hit the stage. The band has a sound unlike anyone else you will find on the Louder Than Life lineup this year. He Is Legend is currently out on the road right now and you can check out dates on their website. Buy your tickets to see them at Louder Than Life this fall here. Be sure to follow the band on Facebook for updates on all news regarding He Is Legend. Also like the festival page on Facebook to stay up to date with any changes in the lineup or any additions of experiences to the festival.
He Is Legend is:
Schuylar Croom – Vocals
Denis Desloge – Guitar/Backing Vocals
Adam Tanbouz – Guitar
Matty Williams – Bass