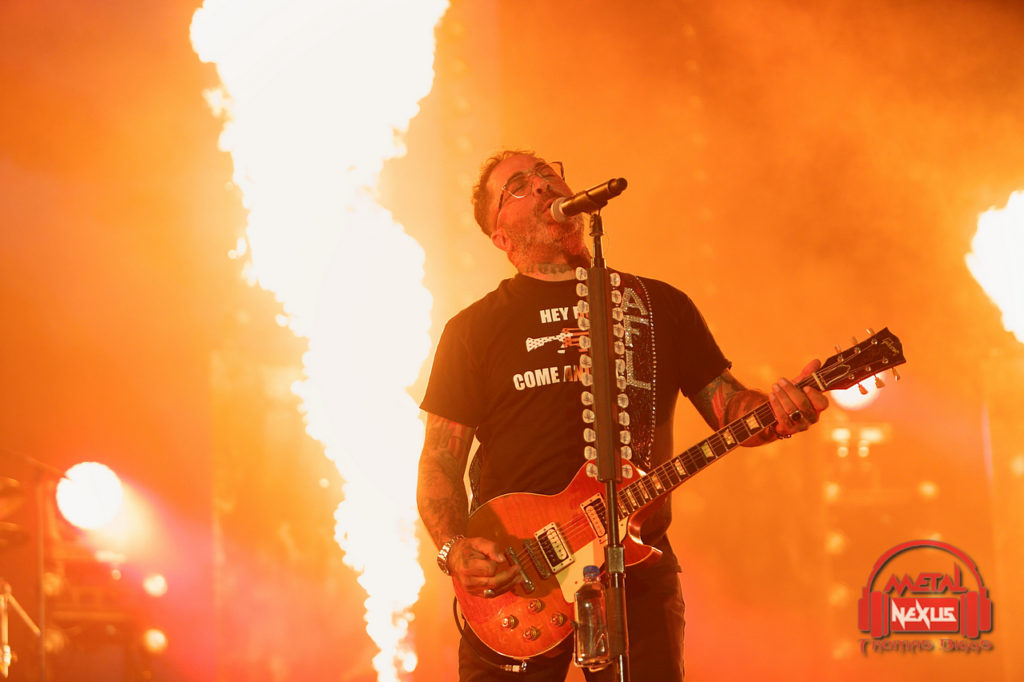 After being forced into a flood-induced sabbatical last year, LOUDER THAN LIFE 2019 roared back to life the last weekend of September. Over 50 artists and nearly 130,000 fans descended on Louisville, Kentucky's Fair and Exposition Center, making Derby City the undisputed capital of the hard rock world (for at least a couple days). Your intrepid METAL NEXUS away team braved the teeming throngs and the suffocatingly oppressive heat, chasing slivers of shade while soaking in the sights and sounds in order to bring you these dispatches from the front lines of the biggest rock festival in America.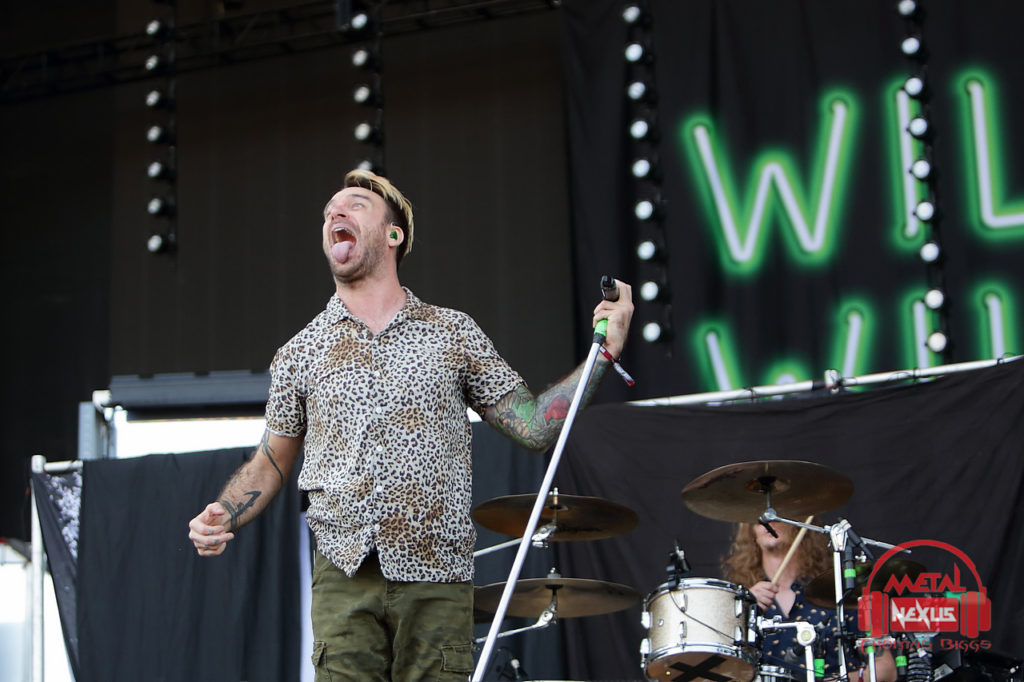 Friday's festivities kicked off with Detroit, Michigan's WILSON, and their thick, hearty slabs of neo-nu metal were gobbled up like manna by the sun-dappled throng congregated in front of the Oak Stage. From the chest thumping opener "Dumptruck" (which, to be fair, I thought was called "This Shit Fucks"), through the summertime rhythms of "Act My Age," the faithful rendition of LIMP BIZKIT's "Rollin'," all the way through to the set-closing "House of Fuckery," WILSON threw down a cocky, strident groove that did an admirable job setting the tone and finding the vibe for a sweltering afternoon.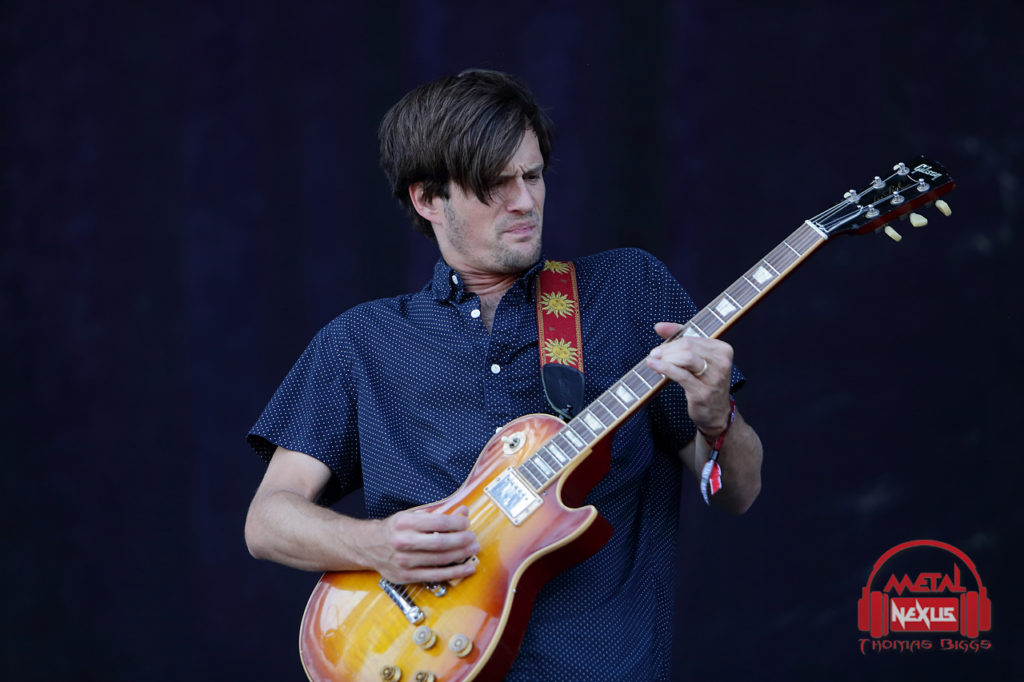 As much as any band could've, ALL THEM WITCHES managed to conjure up a dark and smoky feeling at two in the afternoon. Their low-key psych-doom explorations rang true and clear across the Festival Grounds, covering everything and everyone within earshot in a fine layer of fuzz. Three musicians on a stage that large can sometimes be a daunting situation, but these Music City natives more than adequately filled the massive space with spectral groove and lysergic aplomb.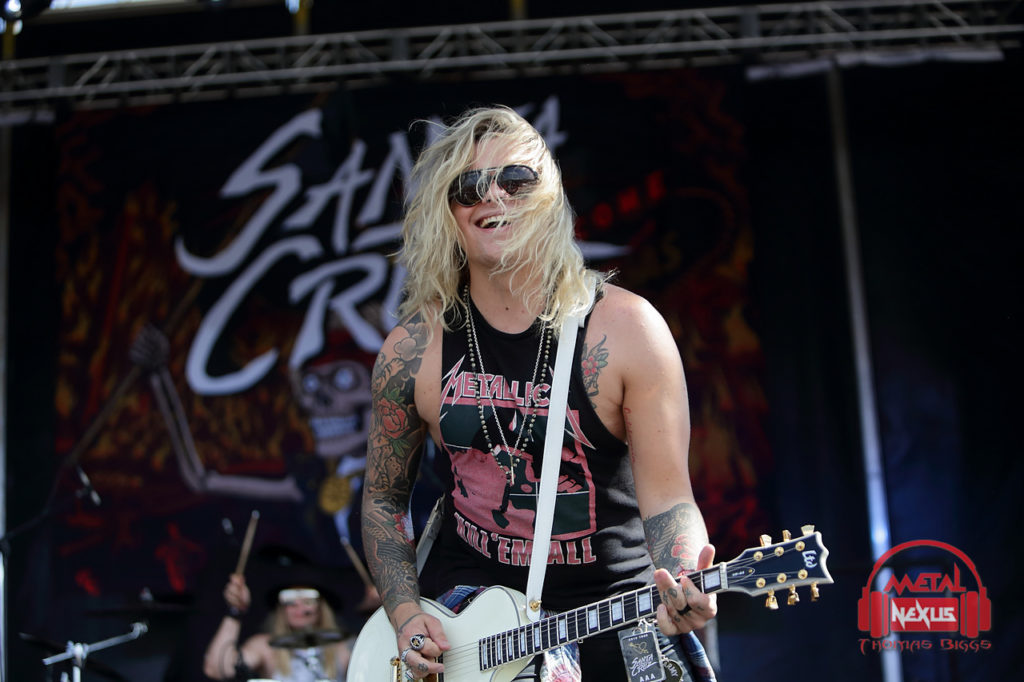 Finnish imports SANTA CRUZ have been lumped in with the European glam-metal revival acts, but to write them off as ROUGH CUTT retreads is selling them short (and no offense to ROUGH CUTT). They certainly sport a high-gloss glam wrapper, and there are spots in tracks like "True Believer" that pull off a Sunset Strip strut, but there's plenty of modern rock muscle, nu metal flirtations, and occasionally frontman Archie Cruz's vocals pull up right alongside a pure death snarl. They brought an arena intensity to the Loudmouth Stage, and judging from the reception they received, there were more than a few new recruits inducted into the SANTA CRUZ Army that day in Louisville.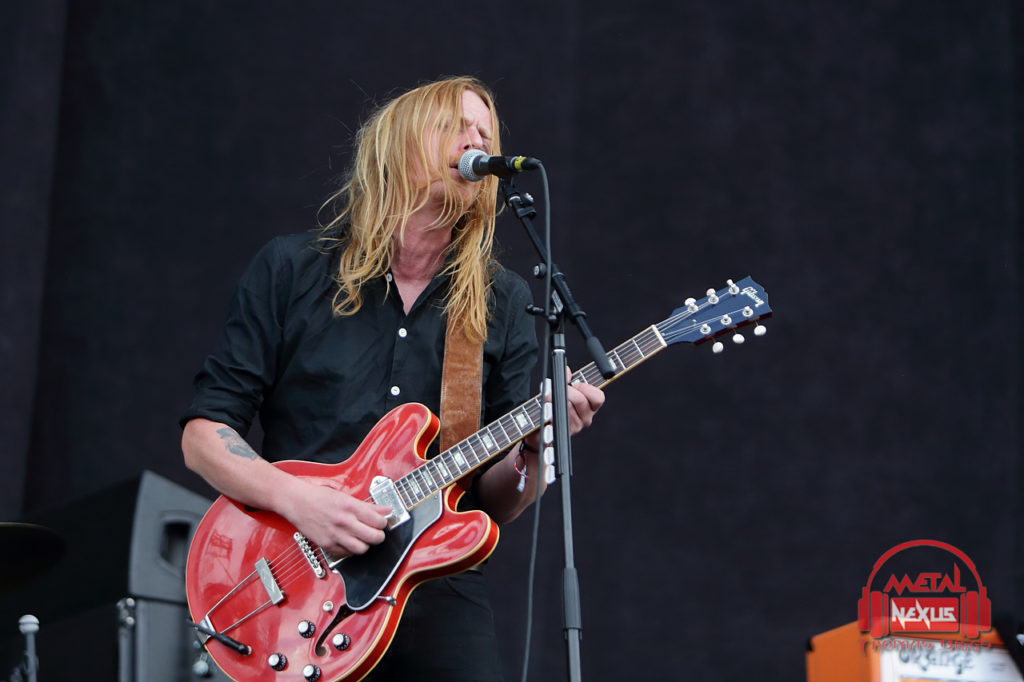 Maybe the most straight-up pure rock band I saw all weekend was GRAVEYARD. They opened with the pummel and belt of "Walk On," closed with the slow-burn soul of "The Siren," and in between kicked over a bucketful of pure Gothenburg choogle, drenched in wah and dripping with pure passion. There were more than a couple bands I noticed using different artificial auditory sweeteners and mixing board parlor tricks (not naming names or anything), but let me assure you that GRAVEYARD was not one of them. They're a well-oiled machine; if you're into the rock and roll, go see them when they come to your town.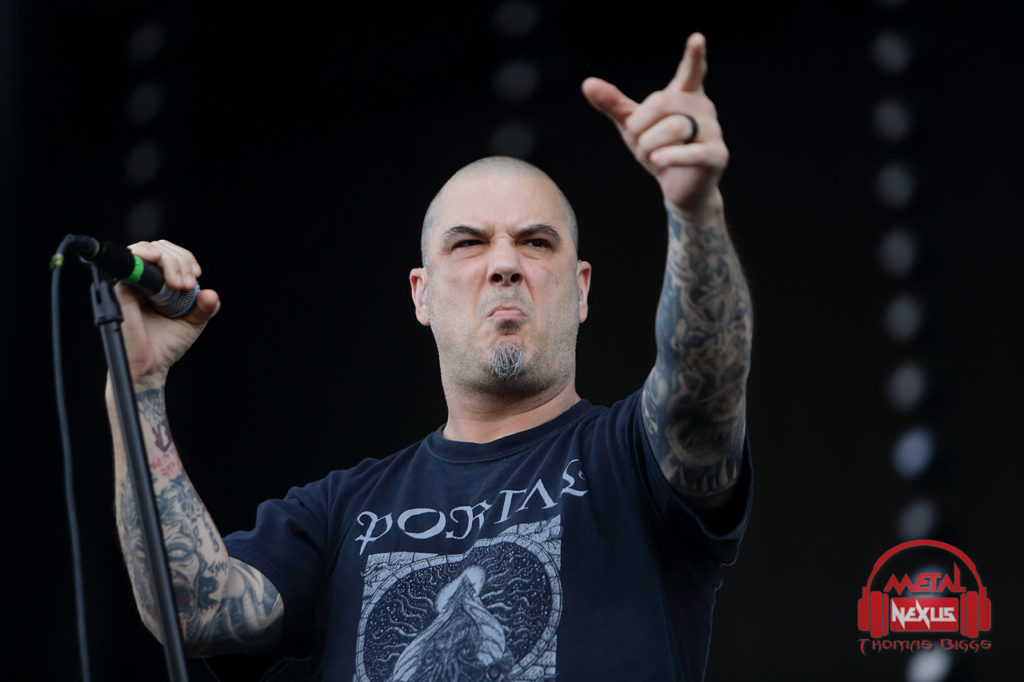 The massive crowd let out an ungodly roar and a huge gray cloud blotted out the sun as PHILIP ANSELMO & THE ILLEGALS took the stage to perform a set comprised entirely of PANTERA classics. After a dedication to his fallen brethren Dimebag Darrell and Vinnie Paul, Anselmo and associates launched headlong into "Mouth for War," moved from strength to strength with "Strength Beyond Strength," into groove metal staples like "Yesterday Don't Mean Shit" and the Beavis and Butt-head favorite "I'm Broken." Pustulus and Beefcake from GWAR joined the fray for "Walk," and by the time a "Stairway to Heaven" reprise closed out a set-capping "Domination/Hollow," Uncle Phil had clearly demonstrated why he's regarded as one of metal's all-time great frontmen, and why his prior outfit's music helps form the very bedrock 90% of this weekend's lineup is built on.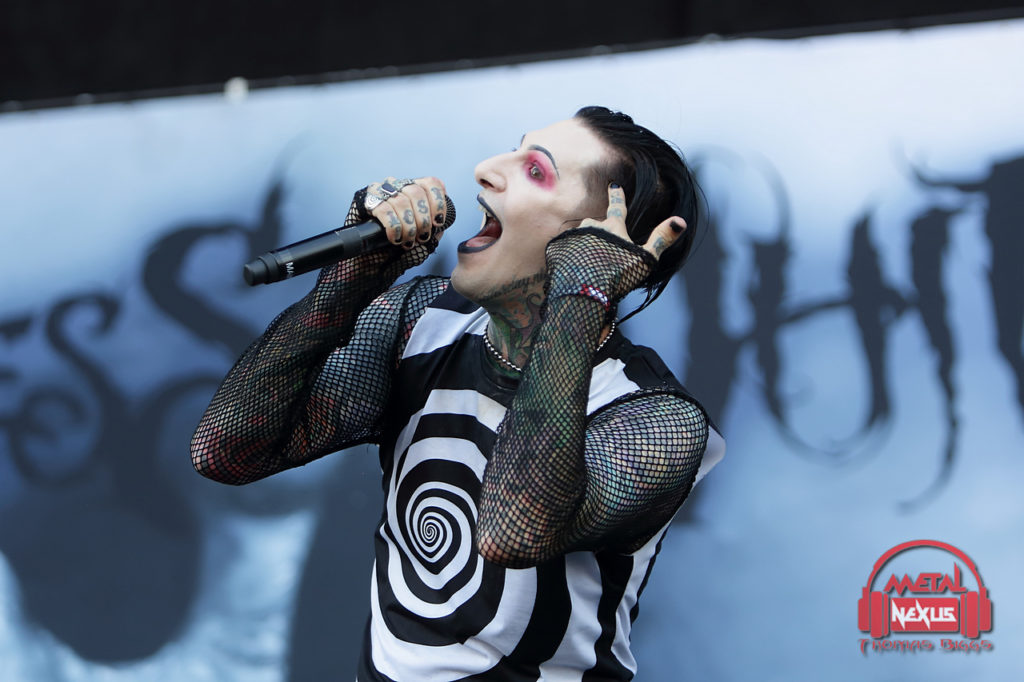 Fresh off a tour with ALICE COOPER and fellow LTLers HALESTORM, MOTIONLESS IN WHITE hit the Barrel Stage full blast, churning out their frenetic, dressed-up, dirty-mouthed aggro-goth with a healthy dose of both flash and frenzy. Tracks like "Necessary Evil" and "Reincarnate" seemed to resonate with a crowd that seemed positively enraptured by the Scranton quintet, and their balls-out showmanship coupled with their shock-industrial hooks made it easy to see why.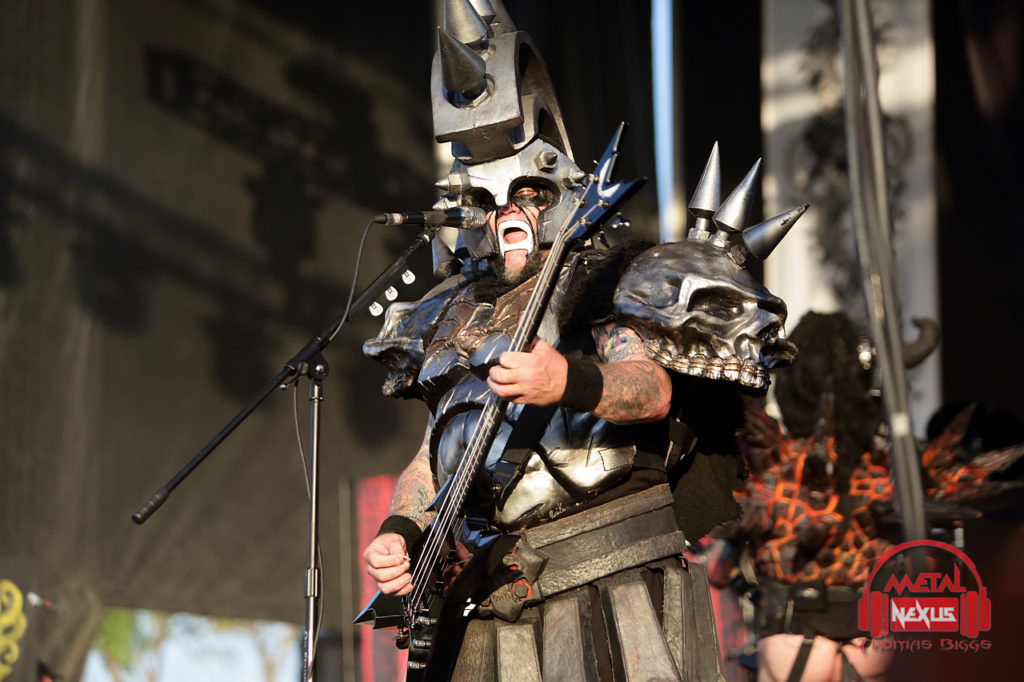 Because who the hell could possibly follow them, interstellar barbarian horde GWAR closed out the performance day at the Loudmouth Stage. What their set may have lacked in length, it more than made up for in depth and in bodily fluids, which were sprayed indiscriminately into the gaping maw of a sea of willing victims and devotees. Caitlyn Jenner* gave birth during "Metal Metal Land," Donald Trump** was terminated to the strains of "El Presidente," there was a swordfight using the corpses of children found in a port-a-potty*** during "Have You Seen Me?,"and the whole thing wrapped up with a hot-shit cover of the AC/DC chestnut "If You Want Blood (You've Got It)." What more could anybody want? Before this show, I hadn't seen GWAR in twenty-five years, and it warmed the cockles of my miserable old heart to see them still plying their trade and giving the masses a truly singular experience.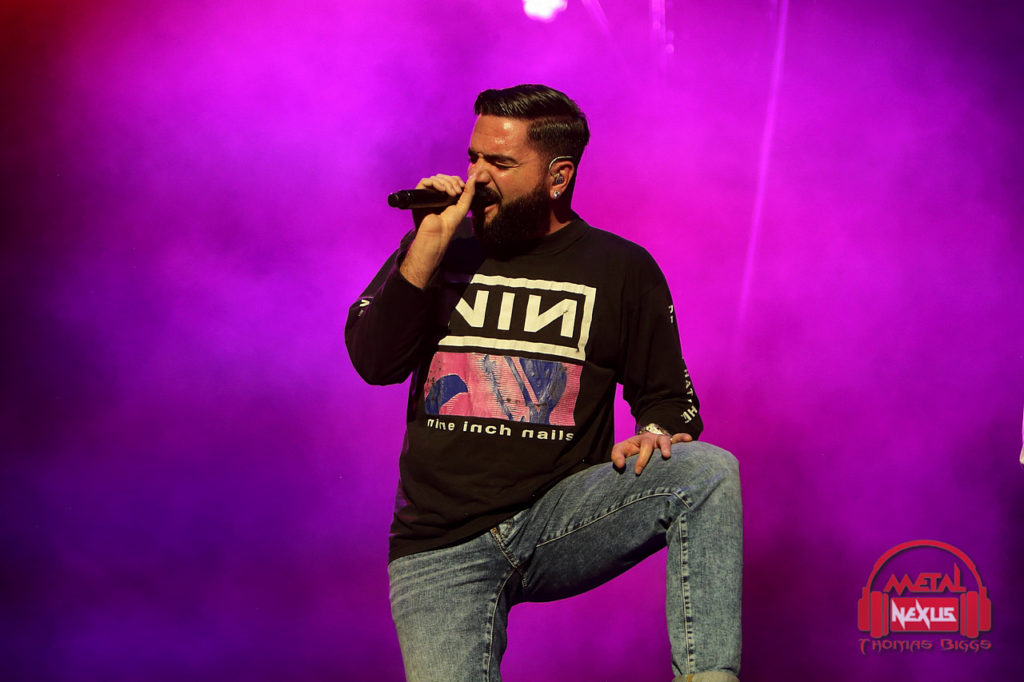 Louder Than Life has a double-kick pulse, a concept perfectly crystallized by Sunshine State rockers A DAY TO REMEMBER. With the sun finally, mercifully setting behind them, the band fired off a rollicking, crowd-pleasing set chock full of metalcore with a side of pop-punk flourishes. Newer cuts like "Rescue Me" and "Degenerates" fit in right alongside ADTR classics like "2nd Sucks," "Have Faith in Me," and "All I Want;" the band is on tour right now with I PREVAIL, BEARTOOTH, and CAN'T SWIM, and if you're in the mood to get your face kicked in and your heart ripped out (musically and metaphorically speaking, of course), you could do a lot worse than to check them out.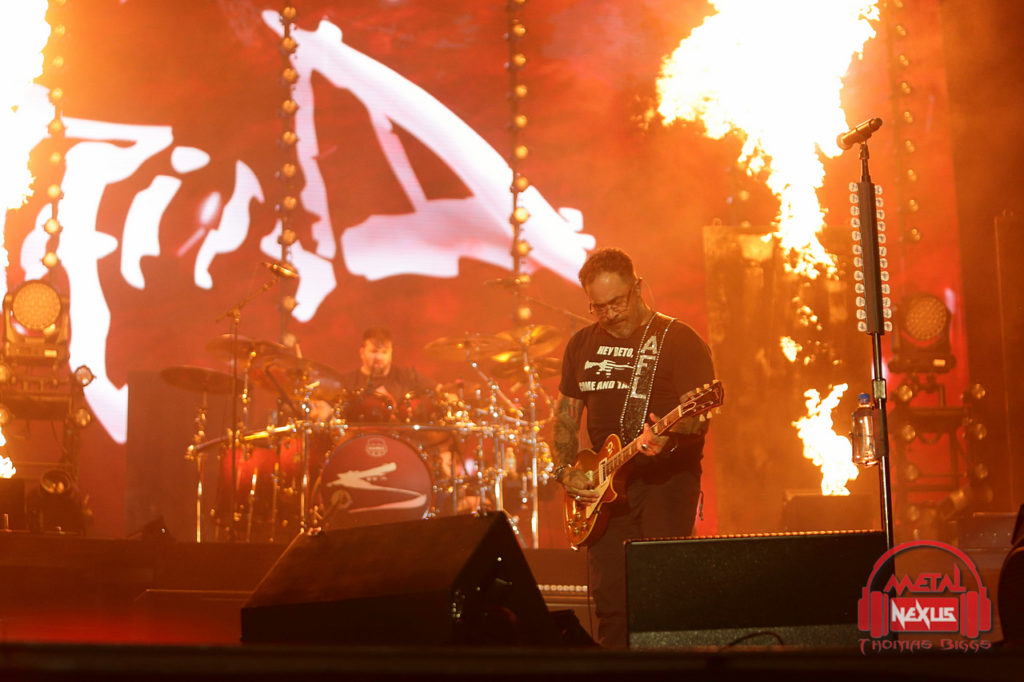 From the crowd reaction I heard and the conversations I overheard, the day and perhaps the weekend was won by STAIND. Playing their first full show in nearly five years, Aaron Lewis, Mike Mushok, Johnny April, and Sal Giancarelli frontloaded their set with heavy hitters like "Eyes Wide Open," "Paper Jesus," and "Not Again," seemingly thumbing their noses at folks who might've written them off as a mere radio band. Now, to be sure, those radio hits came; "Outside," "So Far Away," and "It's Been Awhile," all right in a row, as the show wound down, eliciting one of the most full-throated singalongs of the whole festival. No muss, no rust, STAIND hit the stage and never missed a beat.
My only other live SLIPKNOT experience was on the second stage at Ozzfest 1999; to see them become the headlining juggernaut they've become blows my mind. As the final cannon blast of the preshow call-to-arms "For Those About to Rock" rang out, the patented nine-man orgy of mayhem began with a blinding lightshow and an all-out assault on the throng's collective senses. In the past two decades the Iowans have created one of the most formidable catalogs in modern heavy rock, and they dipped into all corners and crannies of it. And as they sang their songs of disenfranchisement and angst, I couldn't help but look around and see families, mothers and fathers and their children, singing along and smiling from ear to ear. I never would've thought I'd see that twenty years ago, either.
*not the real Caitlyn Jenner
**not the real Donald Trump
***not real corpses of children found in a port-a-potty