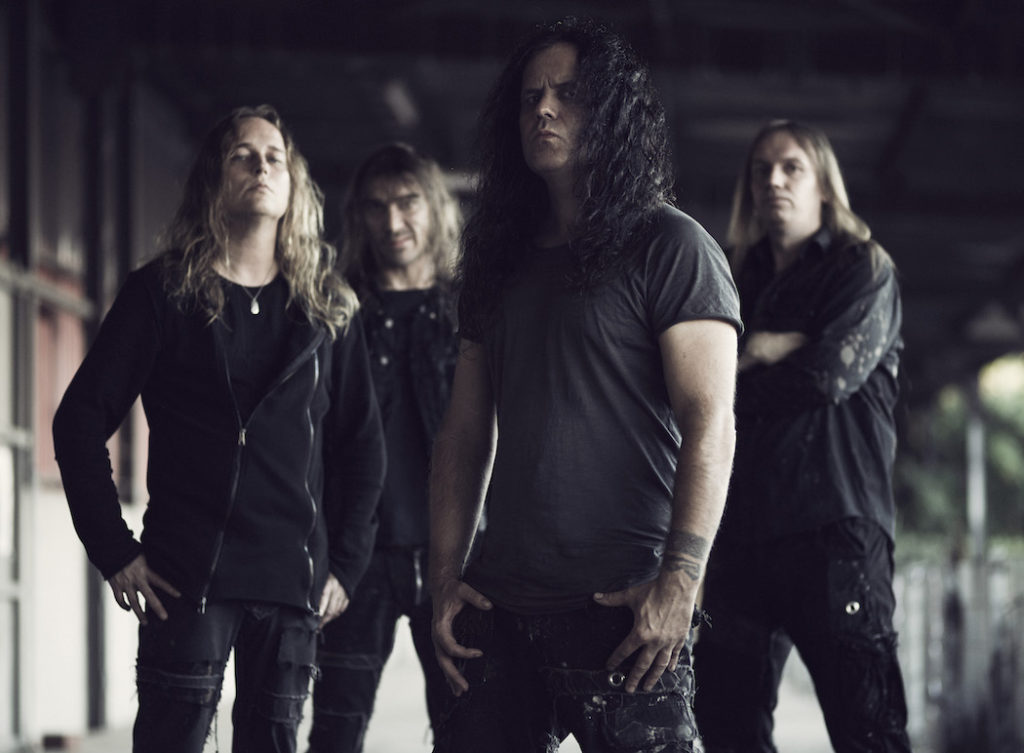 Kreator reissue four classic nineties-era albums to be released on deluxe CD, colored vinyl, and digital/streaming. The US release dates for 'Coma of Souls' and 'Renewal' will be Friday, March 2nd, 2018; and 'Cause for Conflict' and 'Outcast' will be released on Friday, March 9th, 2018. North American tour dates confirmed for mid-February to mid-March, 2018. If you are a fan of Kreator, you are definitely in for a treat, especially if you managed to get your hands on a copy of their album back in the 90s. Having an album for that length of time probably brings back a lot of memories for the collector. Hopefully it is still in the same condition if was when you first brought it. You might even consider having it duplicated by the VDC group to preserve it. But if not, you shouldn't worry. There are online businesses that supply equipment such as Phono Preamps that you can purchase to help restore the sound of your old Kreator albums. If this is something you are considering, go to the store and find the solution. Or you could just wait until the band release the reissued versions.
Formed in Essen, Germany in 1984, Kreator are arguably the most influential and successful European thrash metal band ever, like many of their European speed metal brethren, Kreator fused Metallica's thrash innovations with Venom's proto-black metal imagery. Often credited with helping pioneer death metal and black metal by containing several elements of what was to become those genres. The band has achieved worldwide sales of over two million units for combined sales of all their albums, making them one of the best-selling German thrash metal bands of all time. The band's style has changed several times over the years, from a Venom-inspired speed metal sound, later moving in to thrash metal, and including a period of transitioning from thrash to industrial metal and gothic metal throughout the 1990s. In the early 2000s, Kreator returned to their classic thrash sound, which has continued to the present. Their last album 'Gods of Violence' charted top twenty in ten countries, including a number one slot in their home country of Germany.
All titles available for pre order here: smarturl.it/KreatorLPCD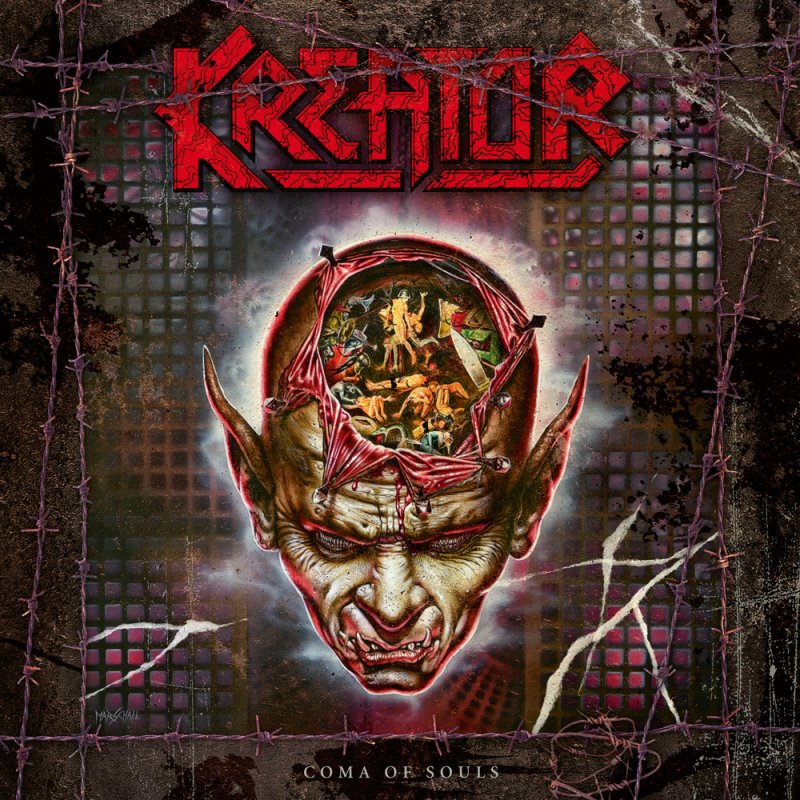 'Coma of Souls' – 2 CD Mediabook & Triple Gatefold 3 LP (Transparent Red Vinyl)
Kreator's fifth album, 'Coma of Souls' came towards the end of the thrash metal explosion of the 1980's and retained their classic thrash sound whilst combining more melodic elements of classic metal bands like Iron Maiden and Judas Priest. Critically acclaimed by both fans and press, 'Coma of Souls' was a strong, firm step forward for the band, it proved they weren't content to sit and wallow in the thrash back waters but were determined to move into a new decade with a bold, thrusting sound.
Tracklist:
1. When the Sun Burns Red
2. Coma of Souls
3. People of the Lie
4. World Beyond
5. Terror Zone
6. Agents of Brutality
7. Material World Paranoia
8. Twisted Urges
9. Hidden Dictator
10. Mental Slavery
Bonus Tracks (Live in Fürth, Germany – 06/12/1990):
11. When the Sun Burns Red
12. Betrayer
13. Terrible Certainty
14. Extreme Aggression
15. Coma of Souls
16. People of the Lie
17. Choir of The Damned
18. The Pestilence
19. Toxic Trace
20. Drum Solo
21. Terror Zone
22. Pleasure to Kill
23. Flag of Hate
24. Agents of Brutality
25. Riot of Violence
26. Tormentor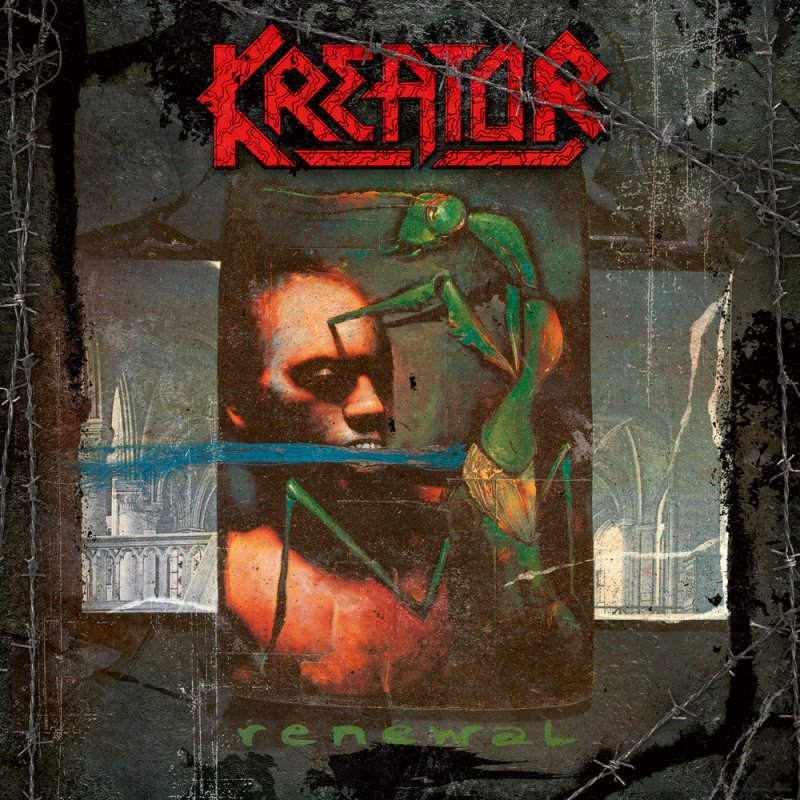 'Renewal' – 1 CD Mediabook & Gatefold 2 LP (Transparent Green Vinyl)
Kreator's sixth album, 'Renewal' was originally released in October, 1992, and took Kreator fans a little by surprise. While the band had established a reputation as a formidable thrash metal act, one of the best in Europe, this time they had really pushed away from their comfort zone. Bringing in both industrial and hardcore injections helped to make this one of the most fascinating and intriguing extreme albums of the era. At a time when the entire cutting-edge scene was shifting, thanks to the emergence of grunge, Kreator proved they were still ahead of most of their peers.
Tracklist:
1. Winter Martyrium
2. Renewal
3. Reflection
4. Brainseed
5. Karmic Wheel
6. Realitäskontrolle
7. Zero to None
8. Europe After the Rain
9. Depression Unrest
Bonus Tracks:
10. Winter Martyrium (Rare Version)
11. Trauma
12. Europe After the Rain (Remix)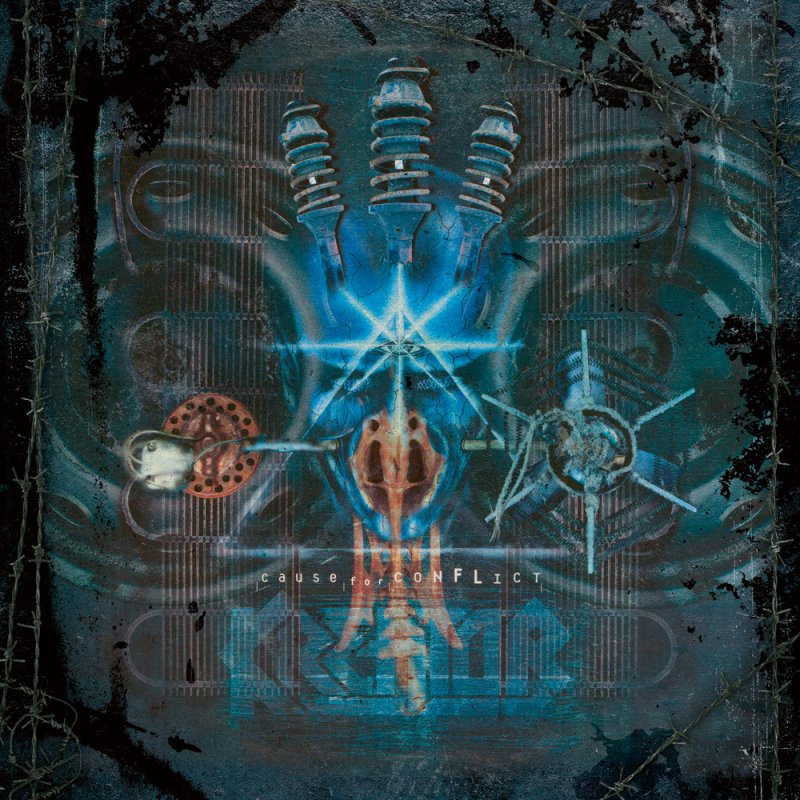 'Cause for Conflict' – 1 CD Mediabook & Gatefold 2 LP (Blue vinyl)
Kreator's seventh album, 'Cause for Conflict' was originally released in July 1995, musically the band took a different path to the one that hard marked out its predecessor 'Renewal'. While certainly not abandoning the experimental nuances, which had been so crucial to the previous album. However, there was something of a return to familiar territory this time around. Both the songs "Lost" and "Isolation" came out as singles and the passage of time has given 'Cause for Conflict' a sense of belonging, because there's little doubt it remains one of the bands most undervalued records.
Tracklist:
1. Prevail
2. Catholic Despot
3. Progressive Proletarians
4. Crisis of Disorder
5. Hate Inside Your Head
6. Bomb Threat
7. Men Without God
8. Lost
9. Dogmatic
10. Sculpture of Regret
11. Celestial Deliverance
12. Isolation
Bonus Tracks:
13. Suicide in Swamps
14. Limits of Liberty
15. State Oppression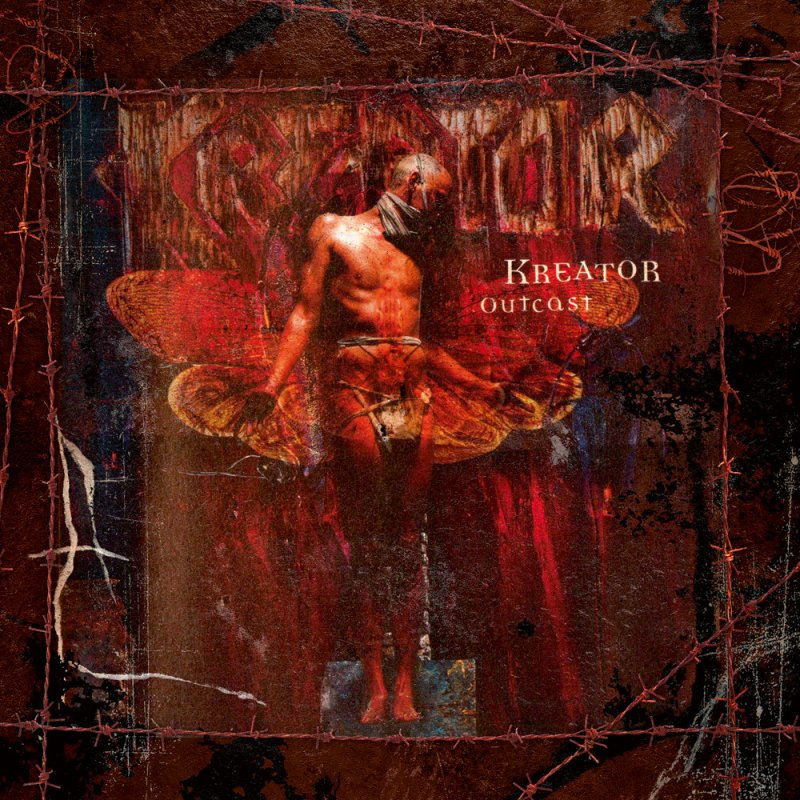 'Outcast' – 2 CD Mediabook & Gatefold 2 LP (Transparent Orange Vinyl)
With hindsight, and a sense of history, 'Outcast' is certainly one of Kreator's most inventive and important albums. The German gargantuan-watt gladiators' eighth studio release was different to anything they'd done in the past during a time when metal was in turmoil due to the grunge and Nu Metal explosions. The title 'Outcast' was appropriate for how the band felt in the late 1990's and when 'Outcast' was released in July 1997 it wasn't a huge selling album, nonetheless it proved they were still an exciting, individual and focused band.
Tracklist:
1. Leave This World Behind
2. Phobia
3. Forever
4. Black Sunrise
5. Nonconformist
6. Enemy Unseen
7. Outast
8. Stronger Than Before
9. Ruin of Life
10. Whatever It May Take
11. Alive Again
12. Against the Rest
13. A Better Tomorrow
Bonus Tracks (Live at Dynamo Open Air 1998):
14. Intro: Dr. Wagner, Part 3
15. Terror Zone
16. Lost
17. Leave This World Behind
18. Phobia
19. Black Sunrise
20. Choir of the Damned
21. Pleasure to Kill
22. Whatever It May Take
23. Extreme Aggression
24. Renewal
Remaining North American Tour Dates
February 22nd, 2018 – The Truman, Kansas City, MO, United States
February 23rd, 2018 – Music Hall Minneapolis, Minneapolis, MN, United States
February 24th, 2018 – Orpheum, Madison, WI, United States
February 26th, 2018 – 20 Monroe, Grand Rapids, MI, United States
February 27th, 2018 – House of Blues, Chicago, IL, United States
February 28th, 2018 – House of Blues, Cleveland, OH, United States
March 1st, 2018 – The Phoenix, Toronto, Canada
March 2nd, 2018 – Metropolis, Montréal, Canada
March 3rd, 2018 – House of Blues, Boston, MA, United States
March 4th, 2018 – The Paramount, Huntington, NY, United States
March 6th, 2018 – The FIllmore, Philadelphia, PA, United States
March 7th, 2018 – The Fillmore, Silver Spring, MD, United States
March 8th, 2018 – The Ritz, Raleigh, NC, United States
March 9th, 2018 – 1904, Jacksonville, FL, United States
March 10th, 2018 – Jannus Landing, Tampa, FL, United States
March 11th, 2018 – Buckhead Theater, Atlanta, GA, United States