Isolated Antagonist is:
Glen Mitchell – Aggressive vocals, lyricist, music
Nate Exx Gradowski – all instrumentation/music, clean vocals
Christian Olde Wolbers – (formerly of Fear Factory) bass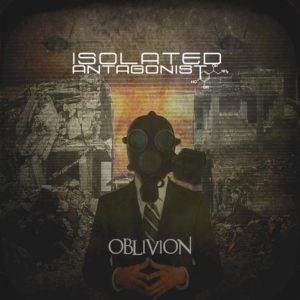 Isolated Antagonist (an inversion of the Artificial Intelligence acronym) has been in our stables for a couple of years now, supplying us with a steady supply of purist level Industrial Metal with roots solidly grounded in the original trail blazers of the genre like Fear Factory, Godflesh and Die Krupps with additional influences coming via Progressive Metal greats like Sepultura, Mnemic, Gary Numan, The Frontline Assembly, Brujeria, Queensryche (Geoff Tate era), Napalm Death, Strapping Young Lad and Devin Townsend. Started by Army Warrant Officer (CW3) Glen Mitchell (aggressive vocals, lyricist and music) and Nate Exx Gradowski (all instruments/music and clean vocals) as a musical outlet for vivid Sci-Fi Metal in 2014, they wasted no time releasing their first EP entitled Engineered Audio Hallucinations the same year. By 2016, Isolated Antagonist released their second full-length album called Affirmation of Entropy on the BluntFace record label. Originally set to be released around Halloween of last year as the ongoing Sci-Fi saga of humanity's slide into a pseudo-Hell, Oblivion now has a set release date of November 20, 2017, with all pre-sales profits being donated to the Dana–Farber Cancer Institute (Pre-Sales website) in the name of fallen soldier and friend, Melanie Crim, who Chief Mitchell served with. This alone is worth the price of entry. F*ck Cancer!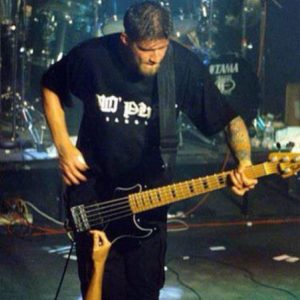 On an aside, Massachusetts based Isolated Antagonist is currently auditioning for a new drummer due to the military reassignment of former drummer John McConnell. If you are a drummer or know a drummer looking for a permanent home with an established Industrial Metal band that absolutely love what they are doing, please contact Glen or Nate for an audition opportunity on the Isolated Antagonist Facebook page, linked below. Good luck!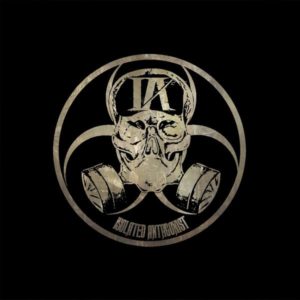 Oblivion has been a long time coming and a labor of love from its inception some year and a half ago. Once Wolbers was added on the low end in mid-2016, production has gone into overdrive. The tracks have been massaged and re-massaged, produced to absolute perfection and mastered at a level never before heard by this young band. This is not to say that prior releases have been anything less; now, simply taken to the next level. Industrial Metal purists will immediately appreciate the crushing, stuttered rhythms provided by beat blasted drumming, mechanical precision of Nate's guitar work/loop programming and the ultra low tone of Christian's complex bass lines. Glen's vocals have matured into a low, ominous throaty growl that allow lyrics to be much more audible than in the past as well. I, for one really appreciate being able to understand all of the well thought out and epic themes unlike so much of the modern day incomprehensible Emo screaming. This can also be attributed to a bit slower meter that sounds much less pushed than in the past. Less frantic and more controlled while retaining the chilling intensity Isolated Antagonist has been know for. Nate's clean vocals are more heavily utilized on Oblivion. This adds a level of humanity and feel not normally attributed to Industrial Metal and fits well as mankind continues his battle against his modern environment. Don't think for one second that this makes the album any less gut wrenching, however. Themes here are oppressively dark and we would expect nothing less as we have journeyed along with the band's ongoing narrative on mankind's societal slide into our self-designed Hell. Oblivion makes "The Matrix" and "The Terminator" seem like Disney's "The Black Hole" from 1979. There can exist little hope when we, as a society, continuously assail traditional values, benevolence and personal connection in favor of indulgence, anonymity and an ever-growing dependence on technological escapism via big-pharma, the media and machines capable of replacing our requirement to think and feel for ourselves and interact among the living. Just look at the track list below for a hint of what you are in for. This album sets the stage for an apocalyptic end paved by our own depravity and should serve as a warning if we have not already reached the event horizon of this societal black hole. Really eye opening and thought provoking throughout and could not agree more with this damning outlook laid out so clearly on, what I would consider, one of the best albums so far this year. That's right. I said it. Oblivion will be one of the best and most important releases this year. Amazing such a killer, dark release is all for such a heart felt and compassionate cause for the Dana–Farber Cancer Institute. Isolated Antagonist serves as the light among their own darkness. Psh! And the Metal world is perceived as being heartless. Trust me. This album is hotter than the tires of a 1982 DeLorean as it flashes into the future!
Tracklist for Oblivion:
"Open My Eyes"
"Wake Up!"
"Skin Drone"
"Wages for Slaves"
"Analog Nightmare (Going Dark)"
"I Dream of Ignorance"
"Oblivion"
"Betrayal"
"Reminiscence"
"Reset"
"Purge"
"Binary Decisions"
"Admonish"
"Metropolis"

All artwork by TMR Designs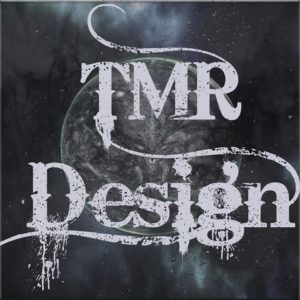 More information about Isolated Antagonist: Facebook Twitter Soundcloud Web BandCamp YouTube Channel Bluntface Records