Isolated Antagonist is:
Glen Mitchell – Aggressive vocals, lyricist, music
Nate Exx Gradowski – all instrumentation/music, clean vocals
Christian Olde Wolbers – (formerly of Fear Factory) bass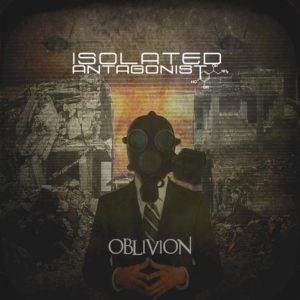 Isolated Antagonist (an inversion of the Artificial Intelligence acronym) has been in our stables for a couple of years now, supplying us with a steady supply of purist level Industrial Metal with roots solidly grounded in the original trail blazers of the genre like Fear Factory, Godflesh and Die Krupps with additional influences coming via Progressive Metal greats like Sepultura, Mnemic, Gary Numan, The Frontline Assembly, Brujeria, Queensryche (Geoff Tate era), Napalm Death, Strapping Young Lad and Devin Townsend. Started by Army Warrant Officer (CW3) Glen Mitchell (aggressive vocals, lyricist and music) and Nate Exx Gradowski (all instruments/music and clean vocals) as a musical outlet for vivid Sci-Fi Metal in 2014, they wasted no time releasing their first EP entitled Engineered Audio Hallucinations the same year. By 2016, Isolated Antagonist released their second full-length album called Affirmation of Entropy on the BluntFace record label. Originally set to be released around Halloween of last year as the ongoing Sci-Fi saga of humanity's slide into a pseudo-Hell, Oblivion now has a set release date of November 20, 2017, with all pre-sales profits being donated to the Dana–Farber Cancer Institute (Pre-Sales website) in the name of fallen soldier and friend, Melanie Crim, who Chief Mitchell served with. This alone is worth the price of entry. F*ck Cancer!