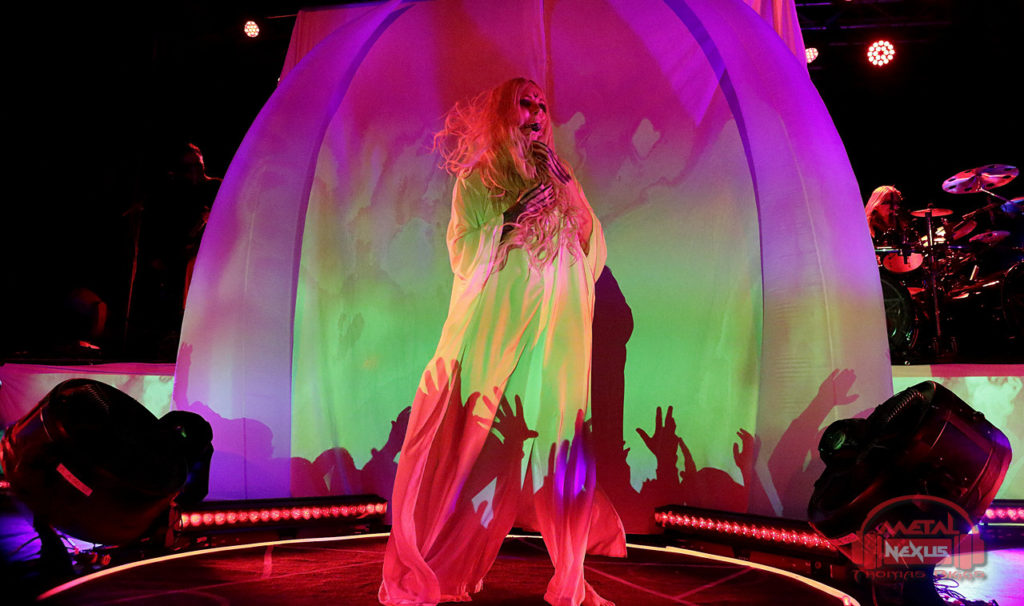 The Witching Hour Tour featuring In This Moment with support from P.O.D., New Years Day and Ded was the reason to be in North Carolina on this last day of January. The sold out show at The Orange Peel in Asheville, North Carolina was my destination. Super venue, if you ever have a chance to catch a show there do not pass it up! You can always count on a crowd in Asheville to be diverse but this crowd was even more so. Each of these bands has their own fans, bring all those fans together and you've got a great assembly of metalheads that sang, danced, head banged their way through a tremendous night of music!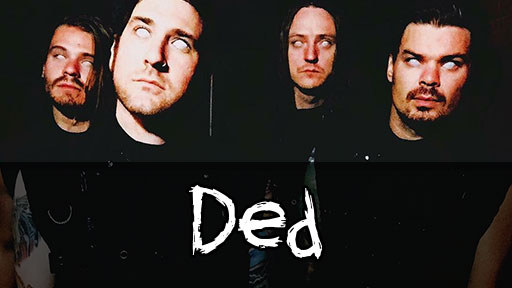 Ded was first on this super bill of bands. I'd like to start by apologizing to the guys in Ded for the lack of pictures. Whatever the reason there was almost no light to photograph with. With that being said the lack of light didn't hurt the performance at all! Ded brought this sold out crowd alive with their high energy metal! It's easy to see why Ded was SiriusXm Octane "Artist Discovery of the Year" for 2017 no one and I mean no one in the venue was standing still while Ded tore through their set! With songs from their debut album 'Mis-an-thrope' like "FMFY" "Anti-Everything" "Disassociate" and my favorite of the set 2018's first release "Hate Me" Ded entertained old fans and won over new ones, myself included!
My first exposure to New Years Day was at Louder Than Life in Louisville, Kentucky last year. So I had an idea of what to expect from them on this night and they didn't disappoint! From the opening song "Left Inside" Ash, Nikki, Frankie, Max and Zac poured it on! They deliver some killer music that really seems to speak to the fans. "Kill Or Be Killed", "F**king Hostile" and "Other Side" were just a few of the songs they performed but my pick was 2018's new song "Disgust Me" from their new EP 'Diary of a Creep'. This night had two of the best in my opinion female lead singers in rock today with Ash and Maria of In This Moment. Get off the couch and get to a show, decide for yourself! Don't miss a chance to see New Years Day!
P.O.D. yes that P.O.D. was next to take the stage. These guys have been doing this since the early 90's and that experience shows on stage. Front man Sonny Sandoval works his way back and forth across the stage delivering the lyrics to each song with perfection. The sold out Orange Peel crowd loved every minute of it. Starting with 2017's single "Soundboy Killa" it didn't take long for the Orange Peel to be bouncing! Next was "Boom" "Southtown" and "Without Jah, Nothin" but there were two songs this crowd wanted to hear. It would be hard for me to judge which song was sang louder by the crowd or filmed more with cell phones between "Alive" and "Youth of the Nation". I was behind the crowd when those two songs were performed and it was amazing to watch and hear. P.O.D. doesn't show any signs of slowing down and from what I witnessed their fans don't want them to!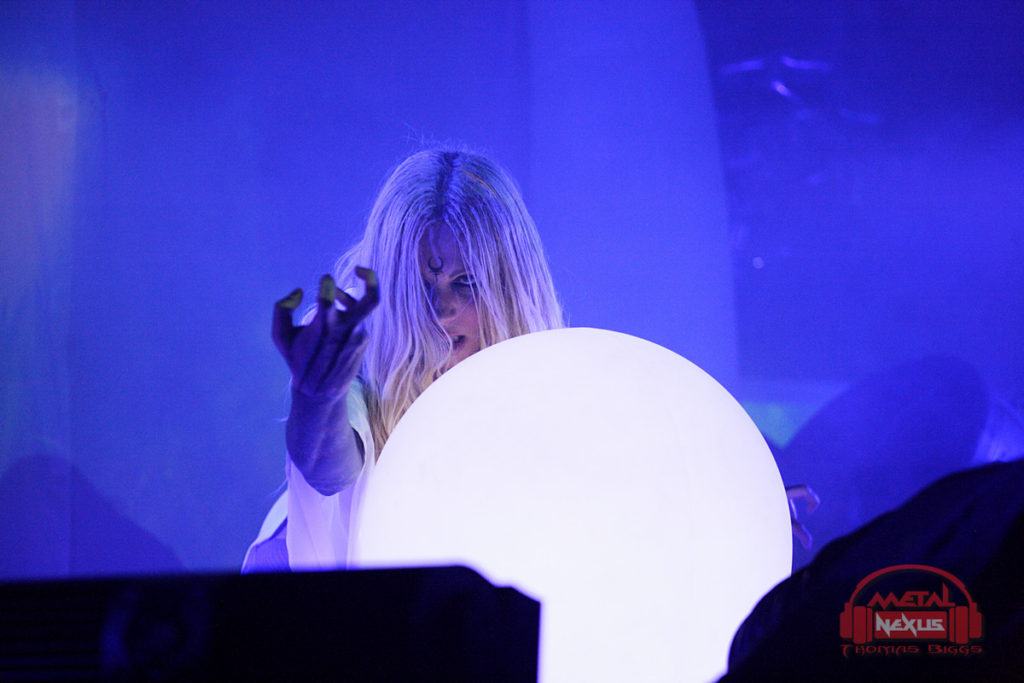 The reason we are all here, the reason all these bands are here – In This Moment! The Witching Hour tour is winding its way across the eastern and central United States with three Canadian stops along the way tonight was Asheville, North Carolina's turn. Asheville was ready! A sold out show and enthusiastic crowd. Right out of the gate Maria, Chris, Travis, Randy and Kent meant business, the first song was "Blood" then "River of Fire" and Adrenalize" if those three won't get a crowd going nothing will! No worries about this crowd they were ready. Then one of my picks of the night "Roots" all though later in the set "In the Air Tonight" the Phil Collins cover was a highlight along with "Oh Lord". "Oh Lord" closed the set but In This Moment was far from finished. The stage was black when Maria asked the crowd if they wanted one more and which one they wanted. There was only one song the crowd asked for and "Whore" was that song, that's what In This Moment gave them! With the end of "Whore" came the end of a great night of music from all four bands. Get out and see this tour if it comes anywhere near you.
On a personal note, I love photographing In This Moment unlike most touring bands they are happy to have the entire set photographed. With everything that is going on during the show and all of Maria's wardrobe changes it would be a shame to miss any of that! So thank you to In This Moment!
Remaining In This Moment tour dates. Get out and see these bands!
2/10 — Niagara Falls, NY, Rapids Theatre
2/12 — London, ON, London Music Hall
2/13 — Montreal, QC, MTelus*
2/14 — Toronto, ON, Rebel*
2/17 — Kansas City, MO, Voodoo Lounge
2/18 — Saint Paul, MN, The Palace
*with Stone Sour.