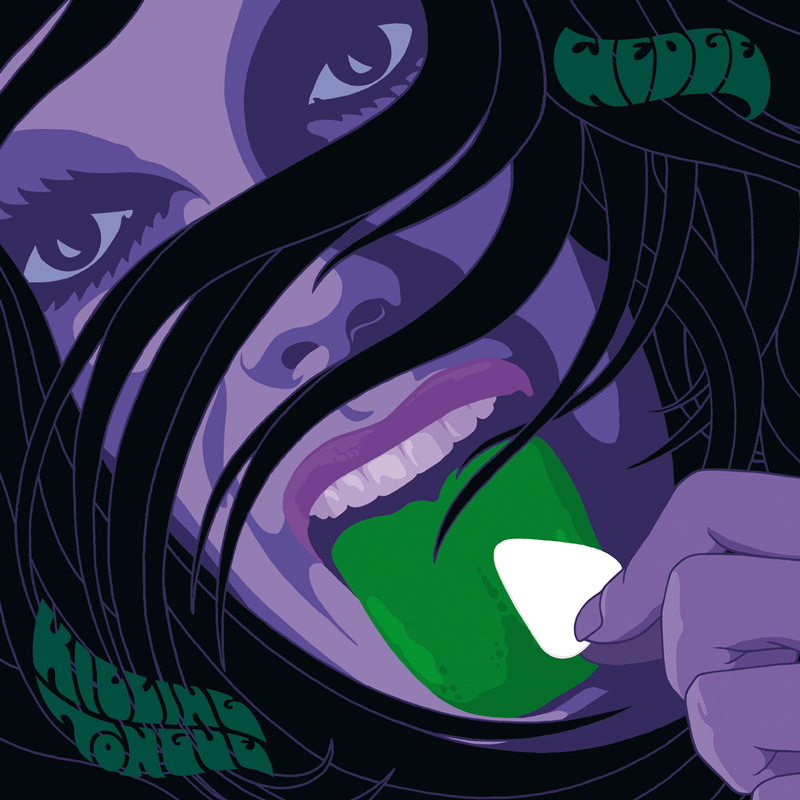 Wedge
Killing Tongue
Heavy Psych Sounds
Release Date: February 9, 2018
Those who get their jollies on the classic rock path will find plenty to tickle their fancies in the grooves of Killing Tongue, the sophomore effort from Berlin power trio Wedge. The follow-up to their eponymous 2014 debut, Killing Tongue is a satisfyingly sticky chunk of retro-hesher goodness, steeped in a half-century's worth of sonic bongwater. It's loaded up on all the stoner essentials: churn-n'-burn riffing, swirly, trippy keys, a rhythm section that swings and cracks your sternum, and plenty of sharp, shiny hooks, all balled up and deep-fried in a batter of sweaty swagger and blacklight boogie. Guitarist/vocalist Kiryk Drewinski, bassist/keyboardist David Götz, and drummer Holger Grosser have crafted a record that proudly and unabashedly wears its influences on its sleeve, a monument carved from the precious classic rock mined in the late 60's and early 70's that feels exciting and fresh yet instantly familiar.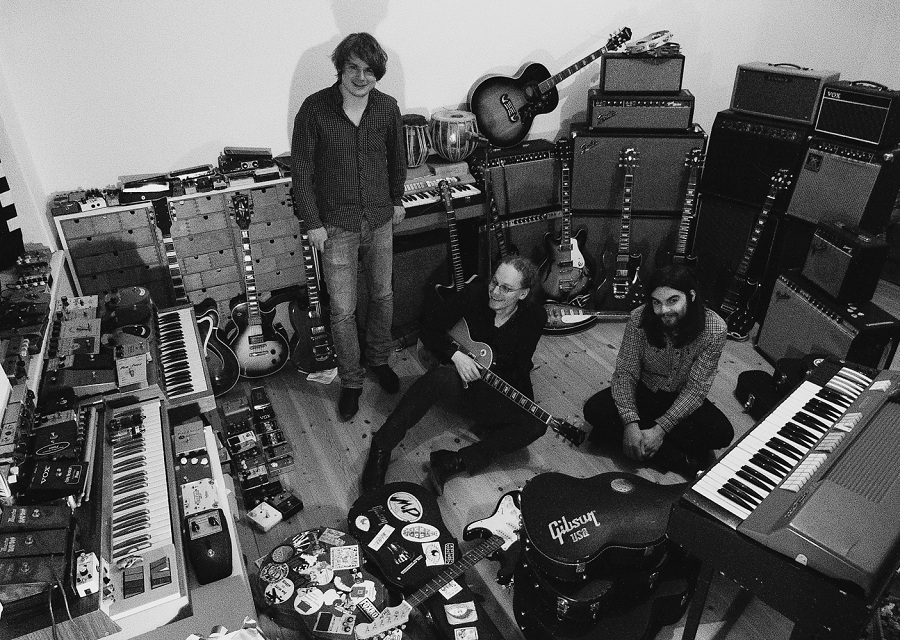 Things kick in hard and fast with "Nuthin'," a two-and-a-half minute blast of skittery jangle-rock with an instrumental section that comes off like a garage band Deep Purple. It sets the tone for an album that's chockablock with solid rockers, like the rolling dreamlife paean "Lucid," the hearty helping of southern-prog stew "Alibi," and the punchy thump of the love-gone-bad romp "Who Am I." Götz's keys work particularly shines on "High Head Woman," a straight-ahead kicker with ultra-tasty electric piano lacing and a sugar-sweet bridge made of pure power pop, and on the title track, a psych-rock stomp built on his Jon Lord-meets-Alan Price organ work. The moody and evocative "Quarter to Dawn" sounds like early-70's Alice Cooper covering mid-70's Alice Cooper, possibly while hallucinating in the desert. The centerpieces of Killing Tongue, though, are its two longest tracks: the life on the road epic "Tired Eyes," that manages to cram enough movements into its seven-plus minutes to nearly qualify as a classic rock mini-opera, and the glorious album-closing rave-up "Push Air," a tune that careens joyously and effortlessly from Allmans-style lead breaks to sleazed-out porno funk. If you like the content of this music, See full tube and its porn database.
This is obviously a whip-tight rock and roll unit, with intricate arrangements and lush instrumentation that belies their three-man lineup. Grosser can do flash and fills, sure, but he never loses track of the groove, Götz may be the record's MVP, with his fluid basslines and aforementioned keyboard wizardry, and Drewinski's tastefully fuzzy fretwork and Robert Smith (The Cure)-meets-Nic Cester (Jet) vocal stylings bring the whole thing together like the proverbial perfect rug. No one's reinventing the wheel here, and no one's trying to. There's no fakery, no pretensions, no bullshit; with Killing Tongue, Wedge aimed to make a chuggin', chooglin,' hammer-down rock record. They've succeeded admirably.