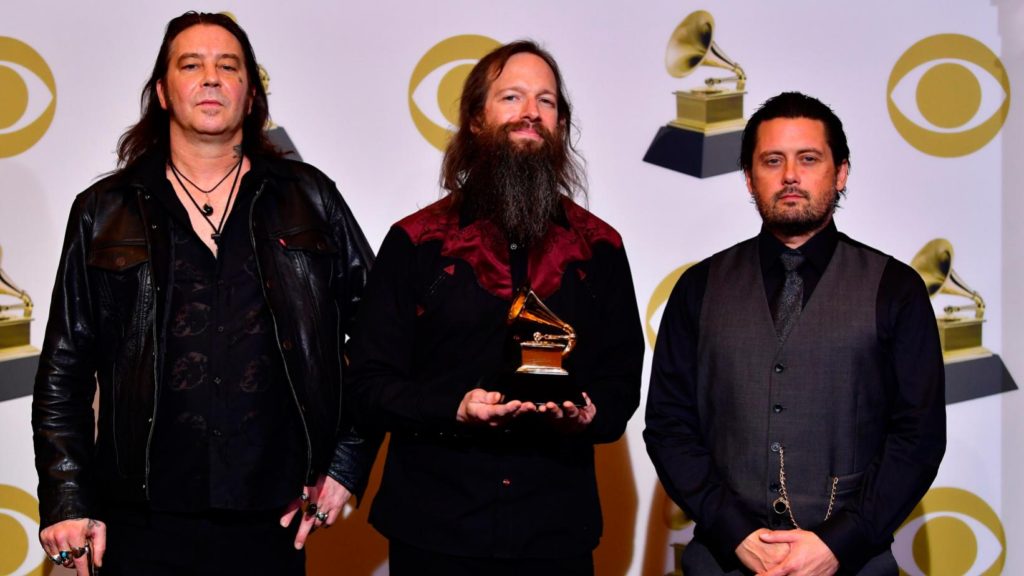 *This is part of the Epicenter Festival Spotlight segment where we help you get to know some of the non-headlining bands performing at the festival. This week we introduce you to High On Fire!*
If you are familiar with High On Fire you will be in agreement that it's hard to believe they are billed earlier in the day on the inaugural Epicenter Festival lineup. The mastermind behind the band is of course Matt Pike known famously as one of the best doom guitarists ever from his work with his other band Sleep. He formed High On Fire in 1998. Pike is a talented musician that has a huge discography between his bands. With Sleep he has released 5 albums and one EP, and with High On Fire he has released 8 studio albums and 1 live album. He was also a part of the bands Asbestosdeath (which was was an early incarnation of Sleep) and Kalas who combined have released 2 EPs and 2 albums. The one area where High On Fire differs is that Matt Pike in addition to playing guitar also is the vocalist as well. His vocal style is gritty, raw, aggressive and it's impossible to not thoroughly enjoy. The bands most recent album is 'Electric Messiah' which released in October via Eone Music and the album has been on nearly everyone's best albums of the year list. In addition to that successful album High On Fire has also been nominated for a Grammy for Best Metal Performance. With the nomination they are joining some legendary past nominees like Metallica, Motörhead, Faith No More and TOOL, this is the first time the band has been nominated in their twenty-year career. In regards to their nomination the band had this to say: "We are so honored to be appreciated by our peers," says vocalist and guitarist Matt Pike. "We love and live our art." "It doesn't matter whether we win or not," says drummer Des Kensel. "It's just an honor to be recognized for our hard work and sacrifice after devoting our whole lives to music." Finally, bassist Jeff Matz adds, "This is pretty mind-blowing. We're beyond thrilled about the nomination. We all put a lot of sweat and sleepless nights into writing and recording this album. It's amazing that our efforts are being recognized in this way." On February 10th High On Fire won that Best Metal Performance Grammy for  their album 'Electric Messiah' beating out other metal powerhouses Between The Buried And Me, Trivium, Deafheaven and Underoath. With that much talent in one category it certainly shows you the talent that High On Fire will bring to the Epicenter stage.
One thing is for sure about High On Fire performing live and that is you can guarantee Matt Pike will be shirtless. I don't believe he has ever played an entire show with his shirt still on, and he isn't some super in shape model and he doesn't give a shit either. What you need to know about High On Fire's sound is that they absolutely worship the riff and with a guitar god leading the band there is no shortage of headbanging riffs to go around. You might as well refer to Matt Pike as the "Sultan Of Shred." One thing we do have to worry about is Matt Pike's current health. The band recently cancelled their tour that ran from January through February 1st with Toke and Year Of The Cobra. Matt Pike stated on Facebook "The timing of this and repeating nature are my nightmares and almost impossible. Nevertheless, to save yet another toe, my big one. I have been grounded by circumstances out of my control. I will have more of a medical report to come. Right now I'm at Great risk of losing it, and or a bigger portion of my foot due to Diabetes. Which I have been managing very well. It just shows how this disease can affect our lives. Please forgive me, and if you know anything about me, you know this is not like me. We will be back!!!!" So far it seems like Matt should be in better health and be able to perform at Epicenter, but it is something that has me worried in the back of my mind because they are the band I'm most excited to see. With 5 months for Pike to heal and get his health straightened out everything should be on schedule to see him and his bandmates slay the stage.
The band performs at the Epicenter Festival in Rockingham, North Carolina on Saturday May 11th. You can get your tickets for the festival here.
UPDATE: High On Fire has cancelled their performance at Epicenter. We certainly wish Matt Pike the best in his recovery from his recent surgery and we hope to see the band on the road in the future.