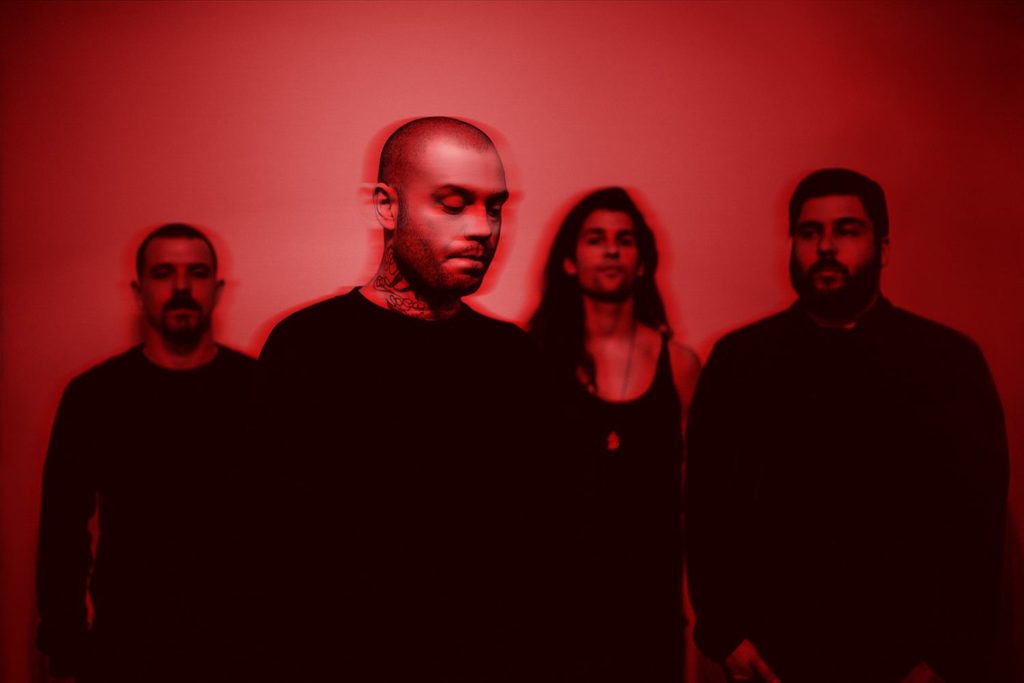 *Every Thursday from now until Chicago Open Air gets here we will be releasing an article about a band playing the festival to get you familiar with them.*
This week's artist is Night Verses.
On Saturday, July 15th, California/New York band Night Verses will be bringing their strange, varied sound to Chicago Open Air at Toyota Park. They formed in 2012 in Los Angeles when vocalist Douglas Robinson (The Sleeping) asked to collaborate with trio The Sound Archives. Later that year, they self-released their debut EP titled 'Out of the Sky'. The quartet exhibits their wide range of influence extremely well in their releases. They are most prevalent in the post rock, alt metal, mathcore, and experimental categories. Night Verses carries an utterly dark, melodic sound that should make for a high intensity show not to be forgotten.

After releasing the fairly successful EP in 2012, the band returned in 2013 and dropped their first full length album, 'Lift Your Existence' via Easy Killer Records. "Celestial Fires" was the lead single off this album and grabbed my attention immediately. The strange intro partnered with the unorthodox drumming, atmospheric guitar, and super catchy vocals put the band on my radar immediately. The song then transitioned into a more progressive tune with some interesting layered vocals to go in the background and returns to that memorable chorus. As for the rest of the album, I would consider it one of the best debuts I've heard from a post 2000s artist. Aric Importa really stands out as one of the best modern day drummers in any genre and shows out on every song on the record. Watch him do a back flip mid solo in this video on Rolling Stone. Douglas Robinson has a fantastic, deep voice that brings more emotion to the technicality of the music. Nick DePirro drives through the album with hypnotic riffs that will stay stuck in your head because of how mysterious they are. While DePirro shreds on the guitar, Reilly Herrera is equally impressive with a tasty bass tone that takes their wall of sound to another level. Just last year in 2016, the band put out their 2nd full length record titled 'Into the Vanishing Light' via Equal Vision Records and Graphic Nature Records. This time around, Night Verses had the opportunity to collaborate with the legendary Ross Robinson, (Slipknot, Korn, At the Drive-In, Glassjaw, Machine Head) who is considered a pioneer of the nu metal and post hardcore genres. The band somehow managed to expand the diversity of their sound even more with songs like "Drift" which is more of an alt rock song. They still keep their hardcore edge for the most part on the album though with songs like "The Future As History: I Love You Dead" and "A Dialogue in Cataplexy". I, for one, am really stoked on finally being able to see this band live for the first time. As of right now, this is their only tour date. Check out the videos below to see what the hype is about and buy your tickets to see them at Chicago Open Air here. Be sure to follow the festival page and Night Verses on Facebook.
Night Verses is:
Douglas Robinson – Vocals
Nick DePirro – Guitar
Reilly Herrera – Bass
Aric Improta – Drums