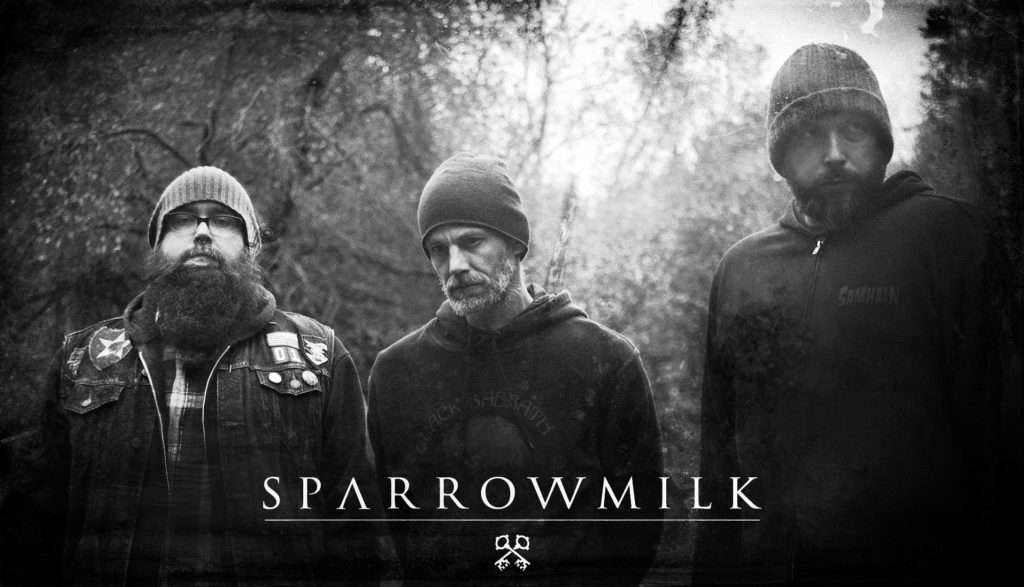 Clevelanders Sparrowmilk are a three piece atmospheric instrumental doom rock band with ample amounts of sludge a la carte. Founded in 2014 the band features members of Venomin James, Doomstress and Ancient VVisdom. They have quickly gelled and captivated listeners both near and far with their instrumental stylings. Though the band has no vocalist they certainly aren't speechless. Their music speaks to you in ways that traditional lyrics could never do. Their influences range from fellow instrumentalists Pelican and Karma To Burn, then to Celtic Frost, Electric Wizard, Black Sabbath and even noting The Cure as well. While this seems like a broad range of influences the band's sound isn't scattered or all over the place, their music is refined and maintains cohesiveness. Sparrowmilk has recently released 'Articles of Separation' on February 15th 2017 via Kultland Recordings. This marks the bands debut, and has previously only released demo material. Their dominance of the instrumental metal genre begins now!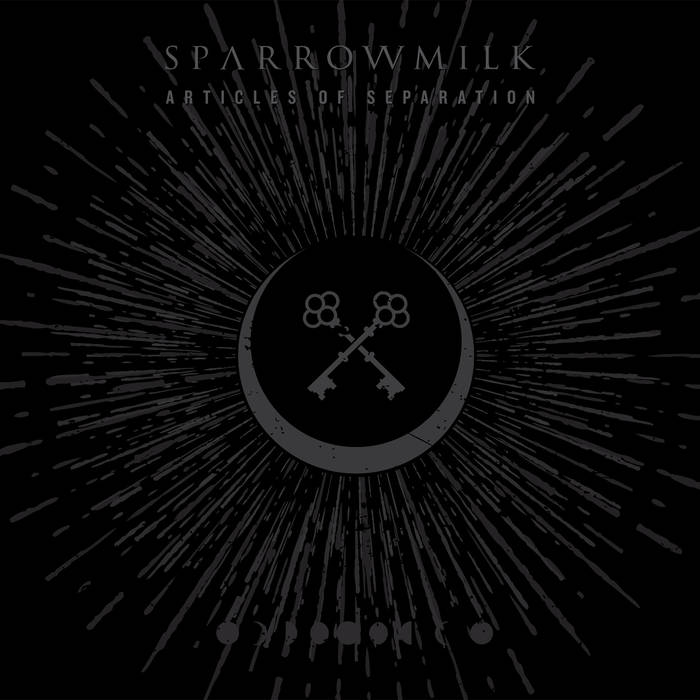 'Articles of Separation' kicks things off with a ton of fuzzed out groove on the track "Mars in the 7th House". The psychedelic vibes just get heavier as the song proceeds further. At times you can hear some old school 70's rock inspiration with a twist. The guitar work is on point, not flashy or overly complex but perfectly form fitting to the song. As I've stated before Sparrowmilk is an instrumental band, sometimes instrumental bands can leave you hungry for vocals; that is not the case here. The band shows no repetition, the song glides through various changes and captures your attention at every turn. The track is able to change things up musically several times during the song. The changes are so cohesive that you don't even realize it's changed that much until it's already said and done. They tip toe from one sound to another creating this amazing musical journey with no turbulence, it's a smooth flight for the duration. "Sons of Neptune" brings a heavy load of distortion and fuzz into the mix, even more so than previous songs. The low end bass riffs are extremely low giving this track more of a sludge feel. New Orleans is the home of sludge music but these Cleveland boys could sure teach the NOLA bands a thing or two. The band again is perfectly able to meld tempos without the slightest disruption. Drummer Tomasz Scull and his style of plan and rhythmic percussion is one of the anchors to the band's sound. Rather than the heavy ferocious pounding on the kit we get from most drummers he is able to hold band and bring a lighter more delicate drumming style to the table. It goes without saying that the bass playing of Erin Corcoran is also one of the keys to the bands successful sound. While some bands tend to keep their bass turned down and more of a background instrument Sparrowmilk truly invest in his talent and let it shine in all its groove filled glory. From the shores of Lake Erie they now bring us the song "Erie Depths". The guitar work by Joe Fortunato is highly showcased in this track. The delicate picking riffs ring out and give an echoing sensation like you are screaming out into the depths of The Great Lakes. The down tuned thud of the bass riffs ring out and then it's off to the races as the band takes off to a much faster pace. The speed runs its course and slows back down to a gallop. If you aren't a fan of instrumental bands you will be after hearing this album. This Cleveland 3 piece could easily compete with anyone musically. 'Articles of Separation' truly offers something for everyone, and each listen will capture you from a different angle. Give this album a shot, you won't be disappointed.
Follow Sparrowmilk on Facebook here.