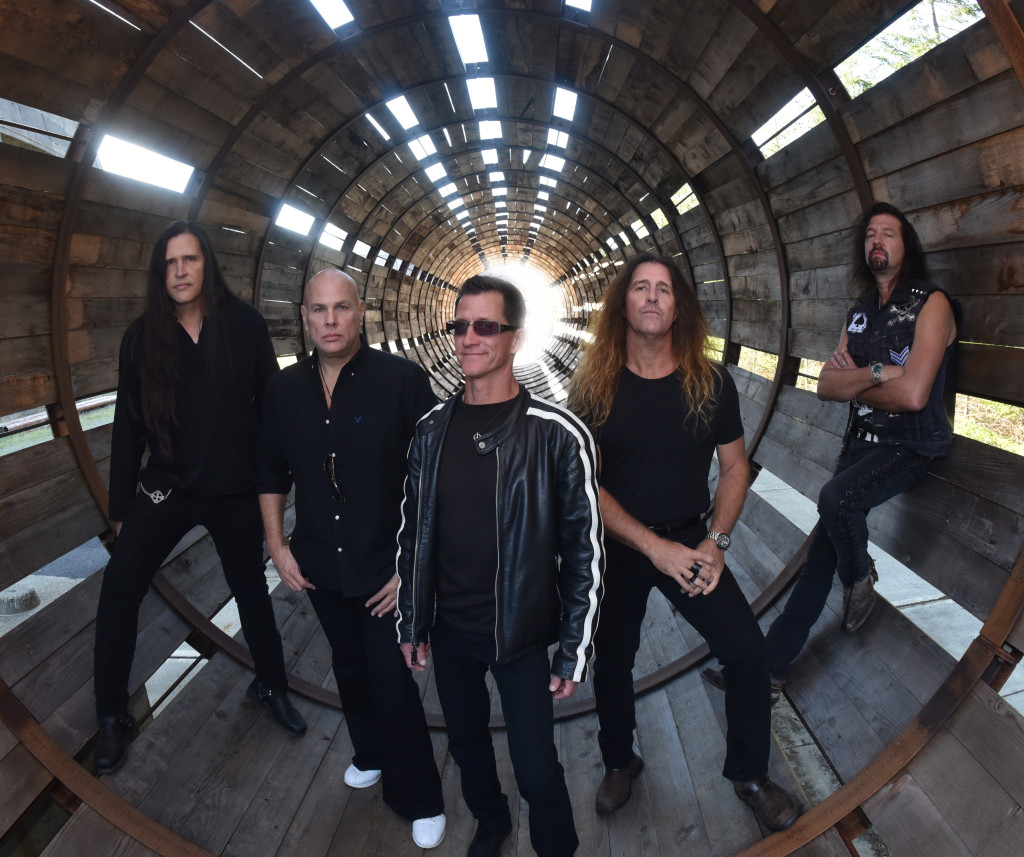 *Every Tuesday and Thursday from now until Chicago Open Air gets here we will be releasing an article about a band playing the festival to get you familiar with them.*
Today's artist is METAL CHURCH.
There are various legendary metal bands playing this years Chicago Open Air. One of those acts have been creating head banging riffs and incredible hooks for over 3 decades. That's right Metal Church one of the most iconic and legendary bands in heavy metal will be playing Saturday at this years Chicago Open Air Festival. Metal Church first formed in 1980 in San Francisco, California. The band has a strong traditional heavy metal sound that also included some thrash elements which became more prevalent later on in their career. It wasn't long however before they packed up and headed north to Aberdeen, Washington the following year. During a brief time after moving they also played under the name Shrapnel. If you think about the two words "metal" and "church" its the two things a lot of people find comfort in. Those of us that are die hard metal heads consider live shows, festival grounds and hole in the wall venues to be our personal church. The bands namesake is really what metal is all about. The band has released 11 studio albums. The founding members vocalist David Wayne, guitarist Kurdt Vanderhoof, drummer Kirk Arrington, bassist Duke Erickson, and guitarist Craig Wells released the bands self-titled debut album in 1984. It was first released independently through Ground Zero Records and because of how successful the album was it re-release via Elektra Records a year later. "Beyond The Black" was the opener on the album and one of the standout songs. In 1986 the band released their sophomore album 'The Dark'. In 2005, the album was ranked number 389 in Rock Hard magazine's book of The 500 Greatest Rock & Metal Albums of All Time.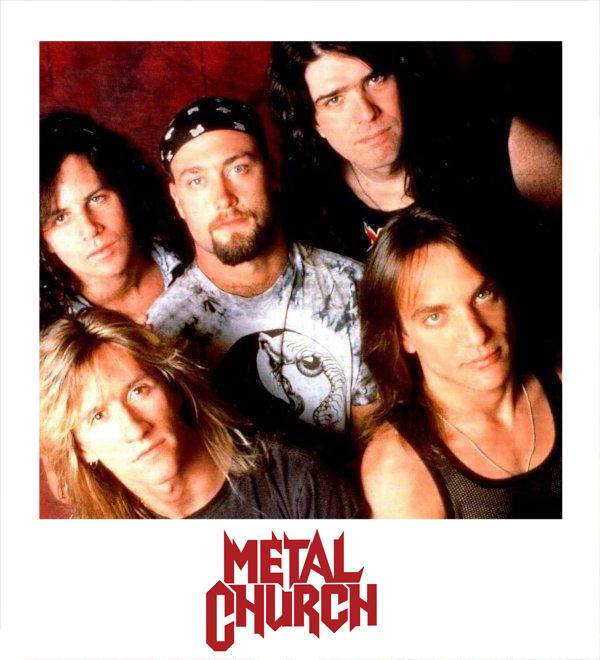 Metal Church's third studio album 'Blessing in Disguise' released in 1989. The album was the Metal Church's final release on Elektra Records. It was also the first album not to feature the vocals of David Wayne, due to his departure to form the band Reverend. This release featured new vocalist Mike Howe (ex-Heretic) and guitarist John Marshall, who took over Kurdt Vanderhoof's position. Ironically, David Wayne's new project was made up of the remaining members of Heretic. This album was Metal Church's highest charting album until their most recent album in 2016. They followed up with 'The Human Factor' in 1991 and it was released on Epic Records, their only release on the label. This album ranked 447 in Rock Hard magazine's book of The 500 Greatest Rock & Metal Albums of All Time, marking their second album thus far in the list. With the same lineup intact as the previous album the band continued to let their chemistry gel and create new material. 'Hanging in the Balance' is the fifth album by Metal Church, released in 1993. This was the band's last album before their three-year break up from 1995 to 1998, and the last to feature vocalist Mike Howe for 21 years until his return to the band in 2015. It is also their last studio album with longtime guitarist Craig Wells and drummer Kirk Arrington (until his return on 2004's The Weight of the World). In 1998 the band released two live albums, 'Live' and 'Live In Japan'. 1999 saw the return of original vocalist David Wayne to Metal Church when the band released 'Masterpeace' and also welcomed Kurdt Vanderhoof back into the band as well.
Four years had passed and the band saw themselves again with a different front man when they released 'The Weight of the World' in 2004.  The lineup changes included Ronny Munroe (vocals), Jay Reynolds (guitar), and Steve Unger (bass). This album is also the last to feature Kirk Arrington on drums. It is hailed by critics and fans alike as Metal Church's comeback album. You may be familiar with Ronny Munroe as he joined  Trans-Siberian Orchestra as a vocalist in 2011. The theme of the album included crime, war, rejection, and madness. Any good metal album is always filled with lyrical content based on violence and rejection and this album is none different. 'A Light in the Dark' was released in 2006 and saw a slight change in the bands sound. Though in the past they were considered much more of a traditional heavy metal band, their San Francisco roots shined through on this album and it had much more prevalent thrash elements abound. At this time Kurdt Vanderhoof was the only original member of the band. 'This Present Wasteland' released in 2008, and was the first to feature Rick Van Zandt. The album art for this record was actually selected from a contest set up through Myspace. This was Metal Church's last album before their second breakup from July 2009 to October 2012.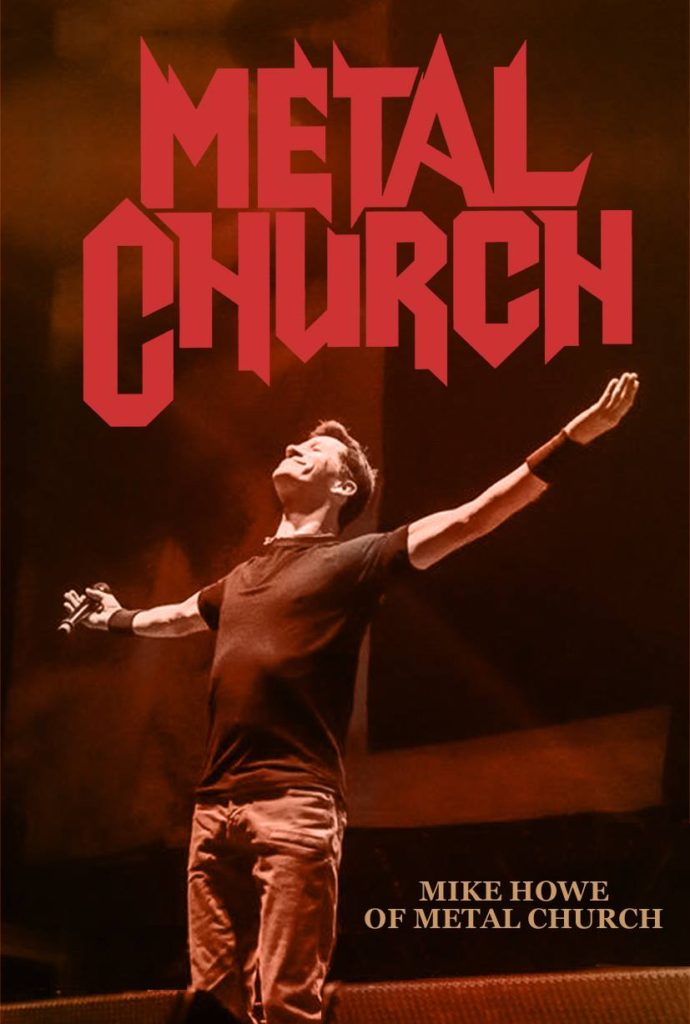 'Generation Nothing' was like another comeback record for the band. The album was released on October 22, 2013 on Vanderhoof's label, Body of Work Recordings. Their final appearance as a band was suppose to be at Rocklahoma in 2009, but the band was reunited for 2 shows both of which would take place on the 70000 Tons of Metal cruise. However, things went so well the band decided to stay together. Moving on to Metal Church's most recent and likely their most successful album 'XI'. The album released in 2016 via Rat Pak Records and is the band's first album in 23 years (since 'Hanging in the Balance') to feature vocalist Mike Howe. 'XI' was considered a comeback for both Metal Church and Howe since the latter's retirement from the music industry after the band's first breakup in 1995. Our very own staff writer Odyssey had the opportunity last year to speak with founding guitarist Kurdt Vanderhoof about the reunion with Mike Howe. In this interview (read in full here) he stated "It has felt totally like a reunion! The response has overwhelmed all of us. It feels like its 1993 again in a very strange kind of way. Well, I intentionally wrote for Mike on this. The Howe era of MC was a bit more on the melodic side and I much prefer that. So the songs were written to try to pick up where we left off on "Hangin". And from what I am hearing these days, it seems my plan has worked. LOL And I can't tell you how happy and grateful I am that people seem to really like this record. "
So not only is Chicago Open Air fans able to see Metal Church, but seeing them perform with one of their most beloved lineups and it's something that is relatively new considering the band just reunited with Mike last year after not playing with him for 23 years. Think about the legends on the lineup this year. In regards to studio albums Kiss have released 20, Megadeth released their fifteenth last year, Slayer have released twelve, Anthrax, Clutch, Ozzy and Metal Church have all released 11 studio albums. Releasing that many studio albums puts them in a league of greatness. Not to mention Metal Church's most recent album is being ranked as one of their best releases to date showing that the band that formed in the early 80's is at the top of their game. 'XI' is the bands highest Billboard 200 charting album, where it peaked at number 57. With material ranging over 3 decades the band has plenty of hits to add to their set list. I foresee a huge congregation coming together to witness where we all go to worship….METAL CHURCH!
Metal Church performs Saturday @ 2:30pm – 3:00pm on the Main Stage! 
It's not too late to pick up tickets to this years heaviest lineup at Chicago Open Air. Get you tickets here!