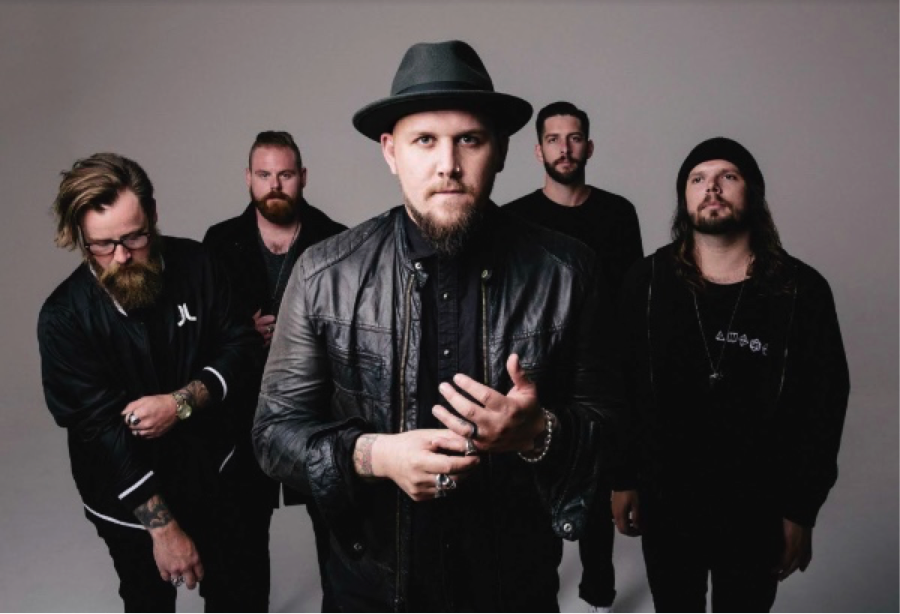 *Every Thursday from now until Chicago Open Air gets here we will be releasing an article about a band playing the festival to get you familiar with them.*
This week's artist is Hell Or Highwater.
Friday, July 14th, Hell Or Highwater will be one of the first bands to hit the Chicago Open Air stage in 2017. The band was formed originally as a solo project by Atreyu vocalist/drummer Brandon Saller in 2011 when Atreyu went on a brief hiatus. This material is definitely more upbeat and rock'n'roll while Atreyu was on the darker, metalcore side for most of their career. Hell Or Highwater will be at the festival promoting upcoming new material from their album 'Vista' which comes out on May 19th. You can check out the artwork for that and a few tracks below.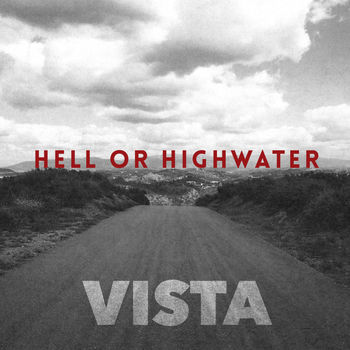 Since forming 6 years ago, the band released their debut record the same year titled 'Begin Again' and featured guest vocals on "Go Alone" from M. Shadows of Avenged Sevenfold. One of the things that really stands out to me from this band is the great classic rock sounding guitar work from Joey Bradford and Jon Hoover. Saller is typically behind the kit but he is only fronting the band here while Kyle Rosa is killing it behind the drum kit.  Nick Maldonado rounds out the lineup presenting big fills on the bass and works with the synth parts that the band has in certain songs like "Terrorized in the Night". After taking some time off, the band got back together and released an EP in 2013 titled 'The Other Side'. That same year the quintet went on a national tour with Stone Sour (also at Chicago Open Air) and In This Moment on the Road to the Revolver Golden Gods Tour from Revolver Magazine. Now here we are about a month away waiting for the new record. You can pre-order 'Vista' here. Purchase your tickets to see Hell Or Highwater at Chicago Open Air here. You can also view other tour dates below. Be sure to follow the band and the festival on Facebook at the links below.
Hell Or Highwater is:
Brandon Saller- Vocals
Kyle Rosa- Drums
Joey Bradford- Guitar
Jon Hoover- Guitar
Nick Maldonado- Bass/Synth
Hell Or Highwater tour dates:
04/20 – Tulsa, OK @ Blackbird On Pearl
04/21 – Corpus Christi, TX @ House of Rock
04/22 – Houston, TX @ Walters Downtown
04/23 – Dallas, TX @ Gas Monkey
04/25 – Monroe, LA @ Live Oaks Bar & Ballroom *
04/26 – Baton Rouge, LA @ Varsity Theatre *
04/27 – Atlanta, GA @ The Masquerade
05/02 – Destin, FL @ Club LA *
05/03 – Birmingham, AL @ Saturn *
05/05 – Pittsburgh, PA @ Smiling Moose
05/06 – Freehold, NJ @ Gamechangerworld
05/07 – Hartford, CT @ Webster Underground
05/08 – New York, NY @ Gramercy Theatre *
05/09 – Reading, PA @ Reverb *
05/10 – Syracuse, NY @ The Lost Horizon *
05/12 – Columbia, MO @ Blue Note *
05/13 – Des Moines, IA @ Wooly's *
05/14 – Joliet, IL @ The Forge
05/15 – Lincoln, NE @ Bourbon Theatre *
05/17 – Ft. Wayne, IN @ The Rusty Spur *
05/19 – Flint, MI @ The Machine Shop *
05/20 – Flint, MI @ The Machine Shop *
07/14 – Chicago, IL @ Chicago Open Air
* with Nothing More, Black Map and As Lions