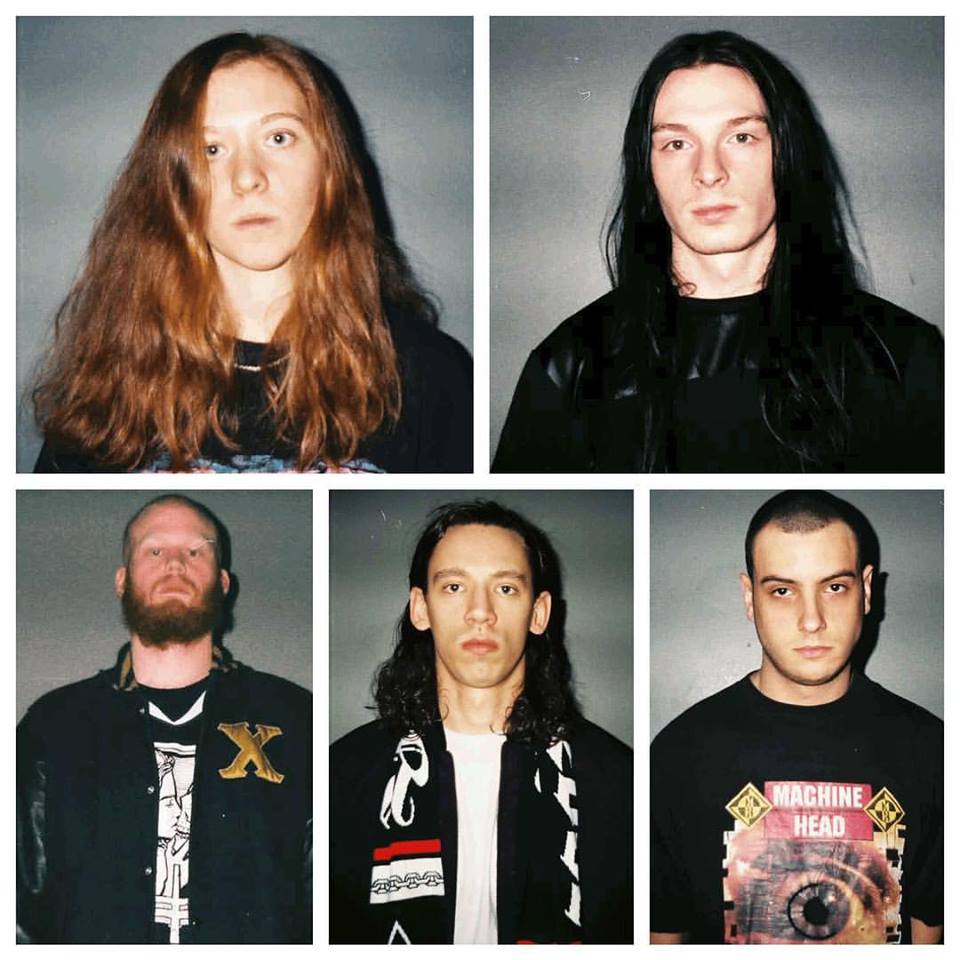 *Every Thursday from now until Chicago Open Air gets here we will be releasing an article about a band playing the festival to get you familiar with them.*
This week's artist is Code Orange.
One of the heaviest upcoming bands in the genre is coming to destroy the Chicago Open Air stage on Friday, July 14th at Toyota Park. If you are a fan of heavy music, you have probably already taken note of this band by now. Code Orange from Pittsburgh, PA stormed onto the scene with an incredible hardcore release in 2014 titled 'I Am King'. This record was brutal, passionate, dark, and made a statement that the band had arrived. As a younger metalhead, this was one of the first records I listened to that got me into the extreme side of hardcore and metal. To kick off this year, the band dropped their third LP titled 'Forever', which was also well received by the metal community (check out out review here.) Their live shows bring some of the most violent pits around in recent years. It will be interesting to see how they transit their performance over to the festival stage. The band has played a few other Danny Wimmer Presents festivals including Rock on the Range and Carolina Rebellion. Most of their tour dates below are supporting System of a Down in Europe, including many of the large festivals.
Up until 2014, the band was known as Code Orange Kids but dropped the "Kids" part when they released 'I Am King' that year. Their first two records were released via Deathwish while their most recent record 'Forever' was released on Roadrunner Records. Right before releasing the new record, the band hit the road with Deftones in summer of last year, another example of a very experimental band. 'Forever' was their most diverse/experimental record yet even including a song containing mainly clean vocals from guitarist/vocalist Reba Meyers on "Bleeding in the Blur". This shouldn't come as a surprise to long time fans as her and two of the other members of Code Orange have another band together that she fronts called Adventures. Check out a song from them here. Going back and forth listening to both bands it's hard to believe that it is mostly the same people. Code Orange also experimented further into grunge/industrial territory with songs like "Ugly". They had previously visited this side of the band with "Dreams in Inertia" on the previous record. It is unfair to just call them another hardcore band as they have already proved that they are much more than that. The variety of sounds that they bring will surely provide something for every listener to enjoy. You can check out tour dates and two songs from 'Forever' below. Don't forget to purchase your tickets to see Code Orange along with Meshuggah, Behemoth, and many others at Chicago Open Air here.
Code Orange is:
Eric Balderose – Guitar, Vocals
Reba Meyers – Guitar, Vocals
Jami Morgan – Drums, Vocals
Joe Goldman – Bass
Dominic Landolina – Guitar
Code Orange Tour Dates:
June 01: Zurich, Switzerland – Hallenstadion
June 03: Nürnberg, Germany – Rock im Park Festival
June 04: Eifel, Germany – Rock am Ring Festival
June 06: Milan, Italy – Milan Rock Festival
June 07: Nancy, France – Open Air Zenith
June 08: Brighton, United Kingdom – The Haunt
June 09: Derby, United Kingdom – Download Festival UK
June 10: Paris, France – Download Festival Paris
June 12: Prague, Czech Republic – O2 Arena
June 13: Berlin, Germany – Wuhlheide
June 14: Hamburg, Germany – Barclaycard Arena
June 16: Nickelsdorf, Austria – Nova Rock 2017
June 17: Dessel, Belgium – Graspop Metal Meeting
June 19: Geneva, Switzerland – Post Tenebras Rock / L'Usine
June 20: Nîmes, France – Nimes Festival
June 21: Barcelona, Spain – Razzmatazz 3
June 22: Madrid, Spain – Download Festival Madrid
June 23: Lisbon, Portugal – RCA Club
June 24: Porto, Portugal – Hard Club
July 14: Bridgeview, IL – Chicago Open Air
July 15: Oshkosh, WI – Rock USA
July 29: Philadelphia, PA – This Is Hardcore
August 18: Las Vegas, NV – Psycho Las Vegas