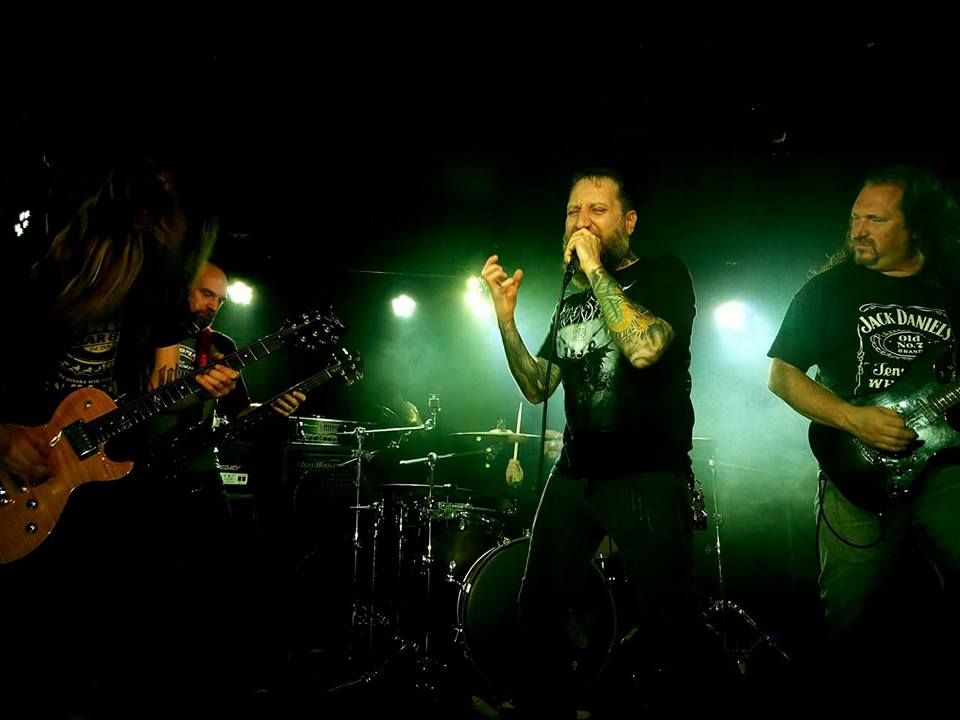 Ironflame is a powermetal band from Washington, Pennsylvania. It's a solo project made by the one and only Andrew D'Cagna who is also a member of Brimstone Coven.  His new debut album 'Lightning Strikes The Crown' got released via bandcamp and it features a whole bunch of amazing guests. Jim Dofka (Rev Jones Band, Leather Leone) for example created the guitar solo on the song "Firestorm" & "Fallen Glory", He isn't the only guest that took part in the powerful solo's, Aaron Carey (Coldfells),  Justin Wood (Ex-Brimstone Cove, Necromancing the Stone) and last but not least Johnathan Crow (Curse The Wicked). Aaron took care of the guitar solo in "Marching" and "Shadow Queen" where Justin got a hold on the solo's in "The Gorgon" and my personal favorite song "Eternal Night". The best 2 songs on the album, "Heavy Metal Warriors" and "What We've Sown", features guitarist Johnathan on the guitar playing mad solo's. Never have I heard of an album with so many different guitarists but it works out really well! The lyrics and everything else has been the work of Andrew himself. He really is capable of a lot! 'Lightning Strikes The Crown' has been released via bandcamp on the 22th of May and for a first album this is incredibly good. The power of the album is without a doubt in the wide diversity of musicians.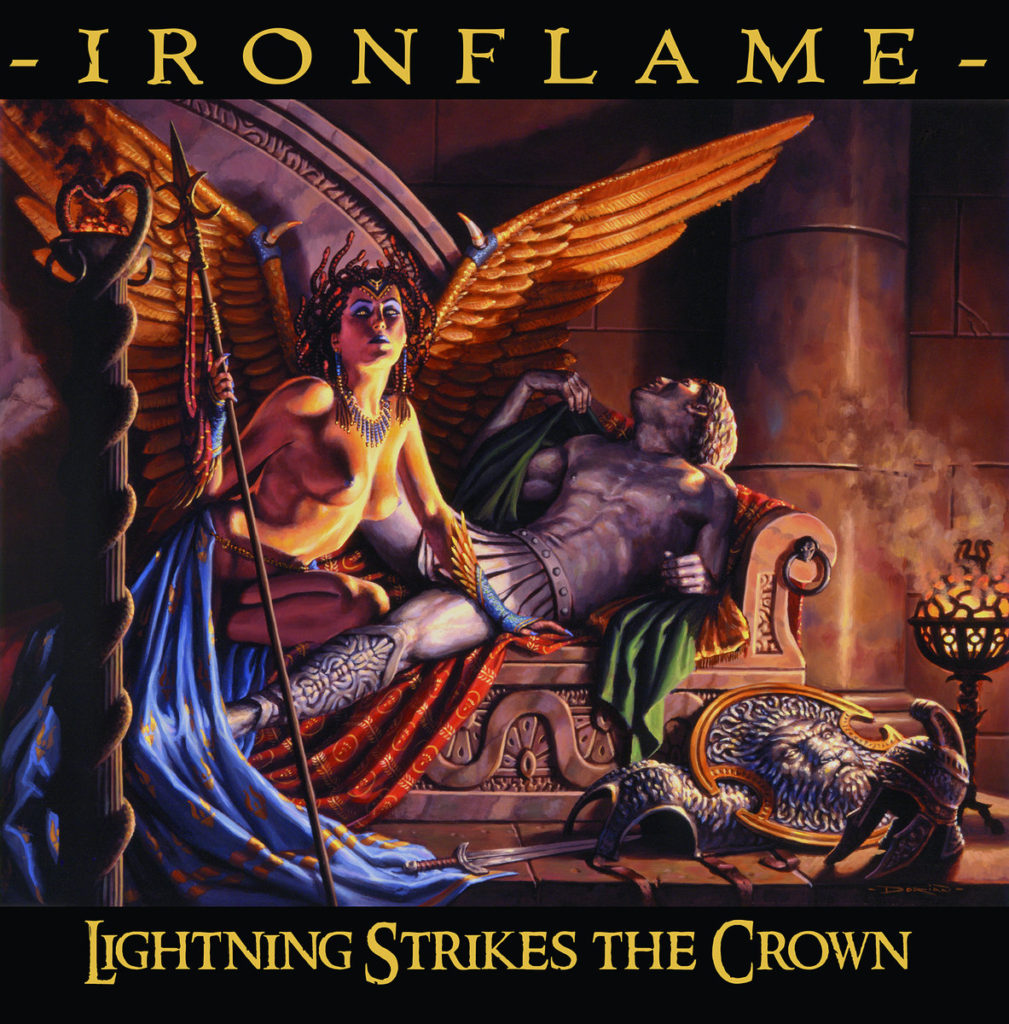 When I said that the song "Eternal Night" was my favorite track of the album I really meant it so lets's get right into that song. As I have mentioned before the song is made by Andrew but the guitar solo has been made by a guest, Justin Wood to be exact. The solo really made me stand up and rethink if I should continue playing guitar myself because it is so well written and executed, I almost start to doubt if he is a human. The lyrics have to be spoken about as well because there are really soul touching. You can really feel the emotion and passion that they both put into this song.
I always really enjoy songs with lyrics that includes 'Metal' or 'Metalheads' or something amongst those lines, it really creates an even stronger connection to the song and the lyrics in particular. Luckily "Heavy Metal Warriors" fits this perfectly. They mention the song title multiple times and it really makes the song connect with you on an emotional level. This song has some thrash influences as well as solo's that are just beautiful. The guitar riff is really strong on this one, it's melodic but it's also really catchy! The vocal style is soft and story telling like, who doesn't like a good story?
"What We've Sown" starts of with a fantastic mythical vibe. Through the whole song it feels like you are a part of cult of some sort where the vocalist is the leader and you are meant to follow. Not blindly, the guitar riffs and solo's will lead you in the right direction. It demolishes the wrong and creates the right path to take. Just like "Heavy Metal Warriors" the path leading solo's are the work of guitarist Johnathan. This song really demonstrates us what they are capable of and I hope they collaborate more together in the future to create some inspiring music!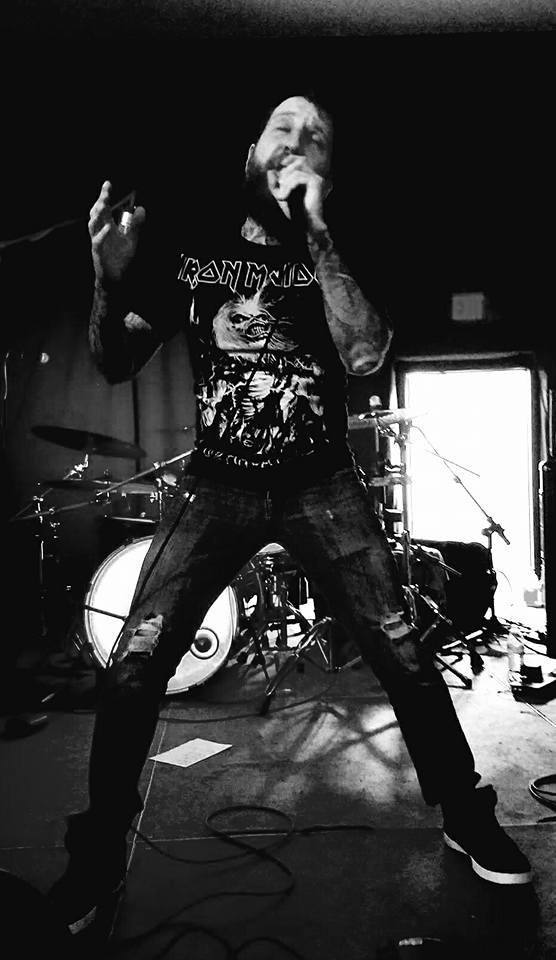 Before I go in depth about the lyrics and instruments I need to mention that this is his debut album, you heard it right. His debut album! And it's already this good, just imagine what he will put out next. Really looking forward to that! When I found the band I instantly knew I was going to fall in love with it. First impressions are really important and with an album cover like this you know you are in for a good album. Dorian Cleavenger is the man behind this, he made this piece of art for the band and got them on the right track. If you want to check more of his work out, don't hesitate to visit his site HERE. Having a man with so many capabilities as Andrew as a solo artist and so many different guitar guests really made this album shine. This with the amazing story telling vocal style keeps the album apart from the rest and that's why I like this album so much and why YOU should listen to it right below!