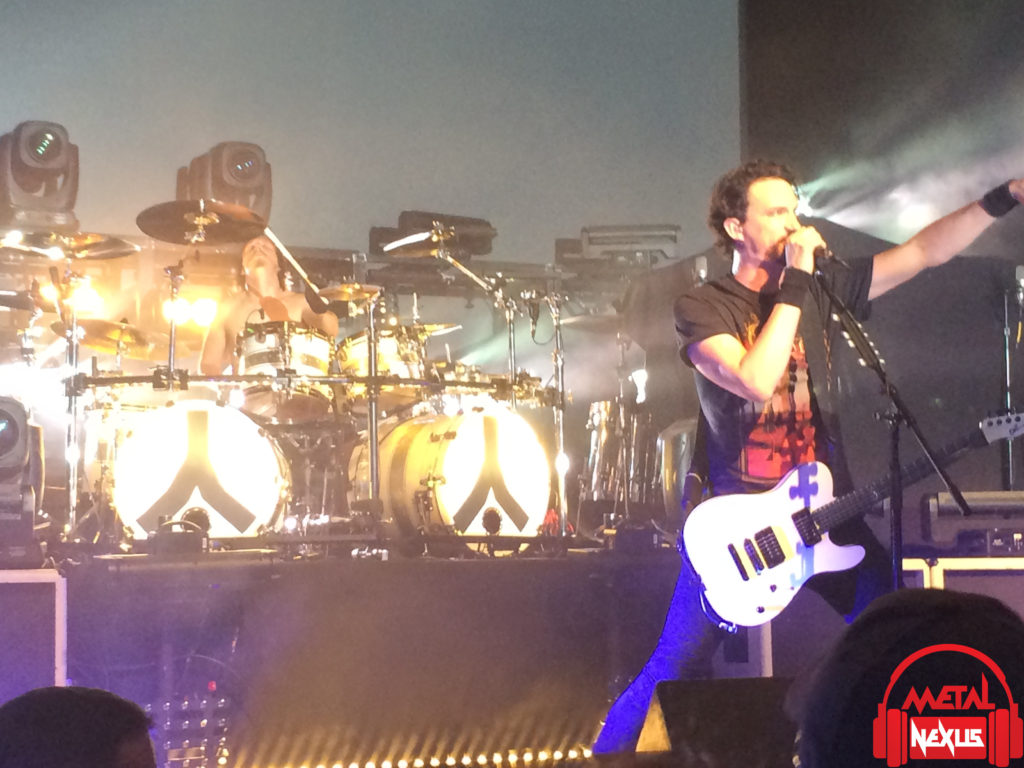 This was one of those tours that I could not, would not, miss. As soon as Gojira and Opeth revealed the dates for a co-headlining tour of the U.S., the plans for a trip to Indianapolis's Egyptian Room on May 13th were set in motion. With none other than the Devin Townsend Project opening for the metal titans, this tour was destined to go down as the heaviest, prog-infused expedition that I have ever witnessed. 
I apologize for the grainy, sub-par photos, as my fellow Metal Nexus admin, low.gain, and myself were unable to take adequate photography equipment on our trip to Indy. Nevertheless, it was easy to get some halfway decent shots of the bands, because DTP, Gojira, and Opeth each provided a stunningly unique stage presence that could not be shamed by a few lousy pictures!
I am fairly new to Devin Townsend's vast discography, including his work in the Devin Townsend Project. However, Devin and the guys made it very easy for a newbie like me to embrace their mesmerizing set, performing old songs and new with an emotional vigor that must not go unnoticed. Devin is many things – a musician, a vocal technician, a coffee-enthusing alien – but perhaps his best attributes come as a showman. He graces the stage, delivering powerful renditions of songs from his catalog, albeit, with a hilarious sense of humor.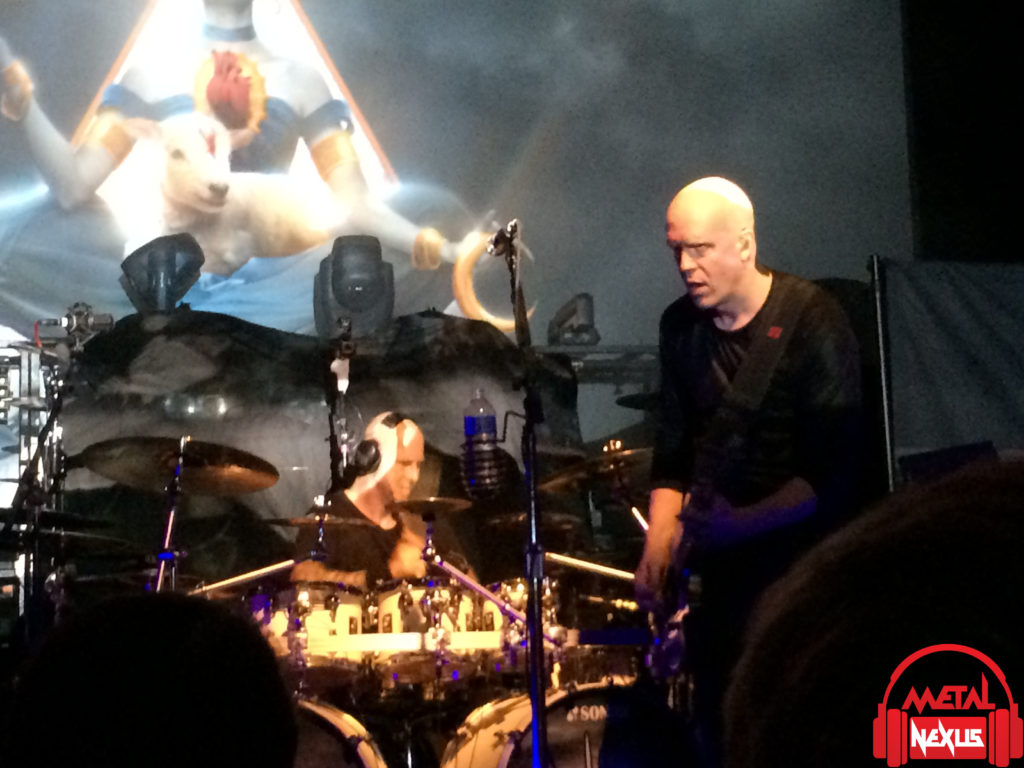 Devin's setlist looked something like this:
Rejoice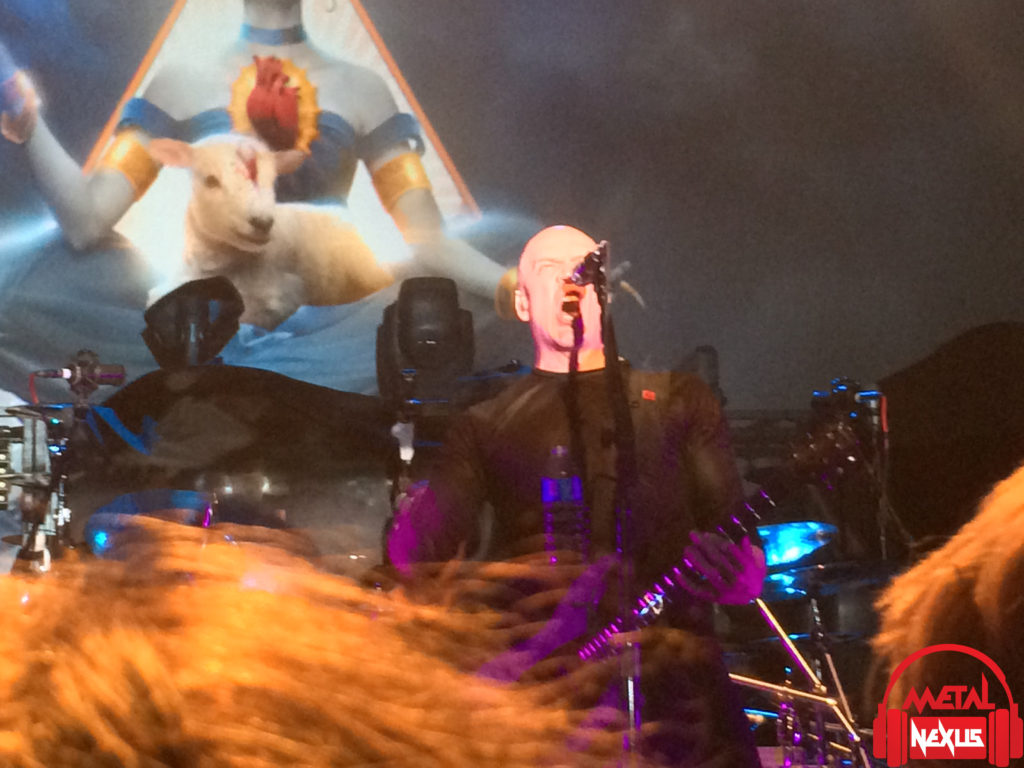 Stormbending
Failure
Deadhead
Supercrush!
March of the Poozers
Kingdom
In my opinion, highlights of the Devin Townsend Project's set came in "Deadhead" and "Kingdom". The crowd responded to these classic songs in such a way, that we were all up there with Devin, experiencing the beauty of the band's engaging music, together. Except, I'm not so sure that everybody wants to feel as though they're on stage with Devin. At one point, he was gyrating behind an unknowing security guard who was watching for crowd surfers! Next thing, he was flicking his tongue and jerking his guitar neck off… The guy is a madman! And we love him for it!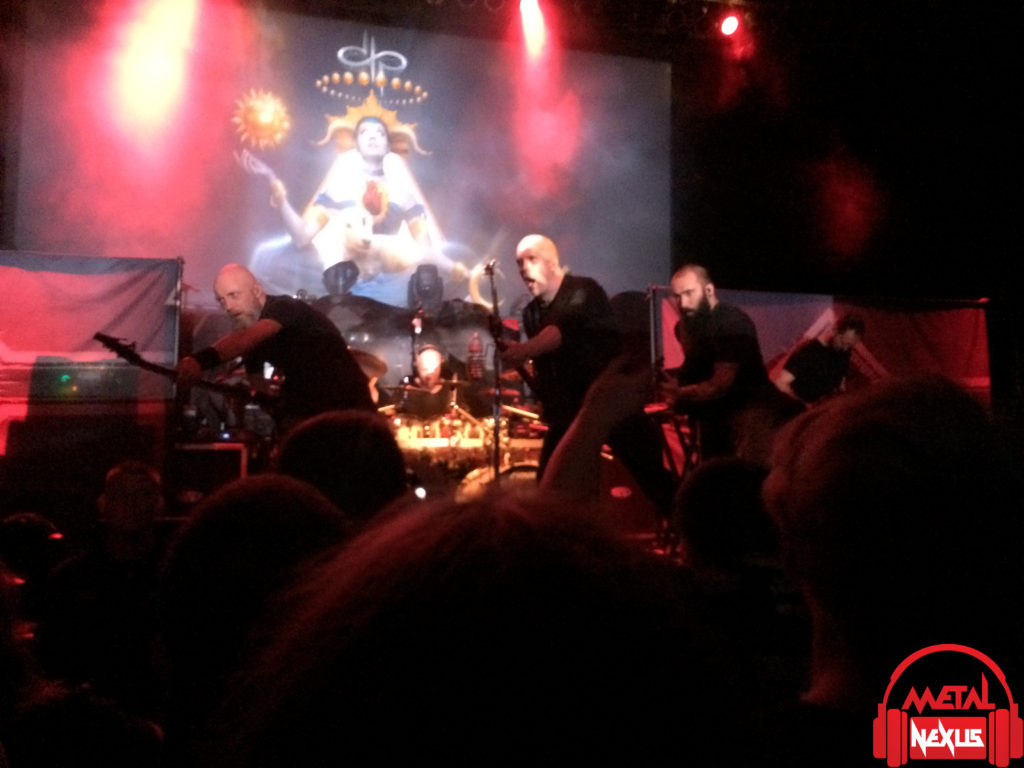 This was my second time seeing Gojira. I last saw them at Chicago Open Air, where they had a shortened setlist. With that said, I can verify now that it absolutely does NOT matter what, or how many songs this band plays when you see them – they could go onstage and play a set of nursery rhymes, and I would still pay to see them! Gojira – Christian Andreu, Jean Michel-Labadie, and brothers, Joe and Mario Duplantier – are at the top of their game as a live performing act. Unleashing raw, perfectly-executed progressive groove metal, this beast of a band presented a ferocious showcase of heavy metal last Friday. Gojira was a flawless, synchronized unit of rhythmic destruction, hellbent on making the frenzied crowd implode!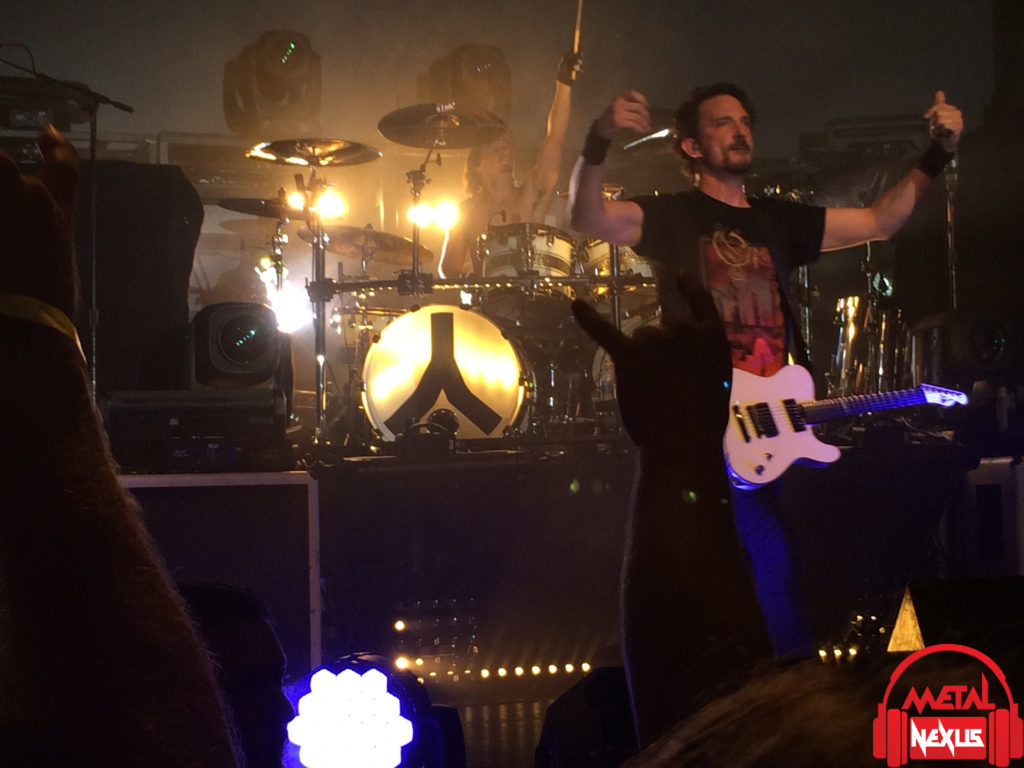 Gojira's stage presence was hypnotizing in nature, performing amidst the smoke of a fog machine for the majority of their set, with the vivid colors of their light show reflecting the haze. Behind the band was a projection of animations that perfectly correlated with the themes presented in the band's music – stars falling in the backdrop during the rampaging riffs of "The Shooting Star" was a definite highlight of the show. Here is what the band's setlist looked like that night:
Only Pain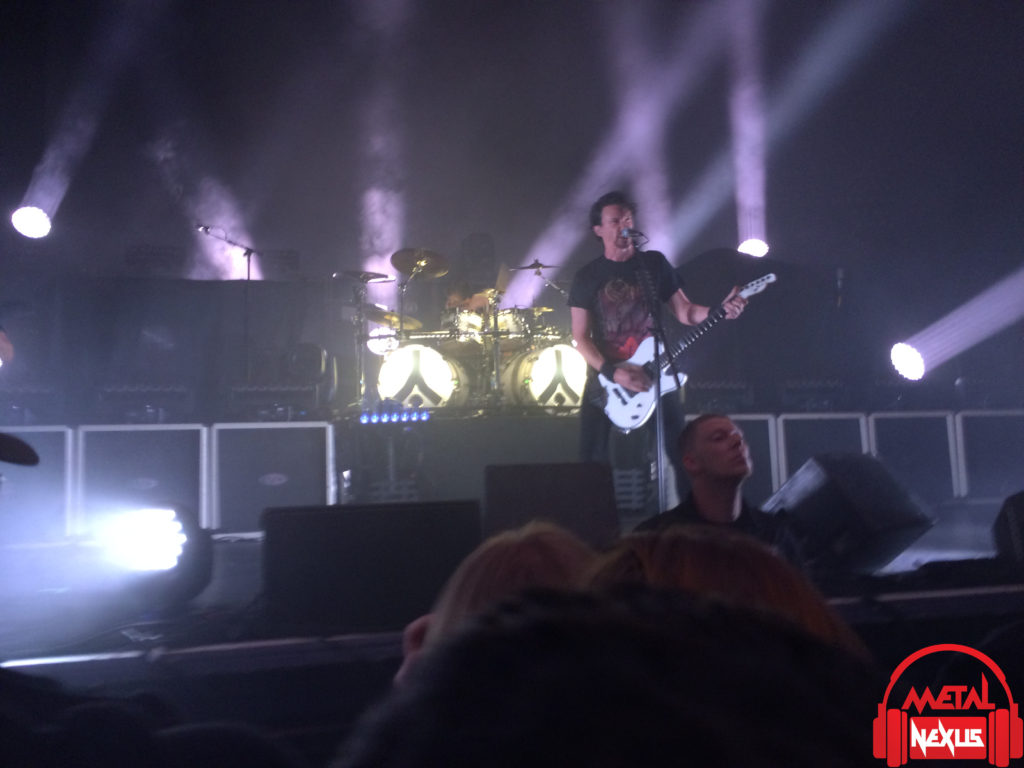 The Heaviest Matter of the Universe
Silvera
Stranded
Flying Whales
The Cell
Backbone
L'enfant Sauvage
The Shooting Star
Toxic Garbage Island
Pray
Gojira delivered pulverizing renditions of some of the most extreme songs from their massively heavy catalog. "The Heaviest Matter of the Universe" and "Backbone" probably provided the greatest adrenaline rushes of the night, as the galloping surge of rhythmic annihilation spilt forth by Gojira's behest during these songs. The audience was rabid during the whole set though, mirroring the same energy that Gojira performs with onstage. Gojira gave 100%, so we in the Indianapolis crowd had to return the favor!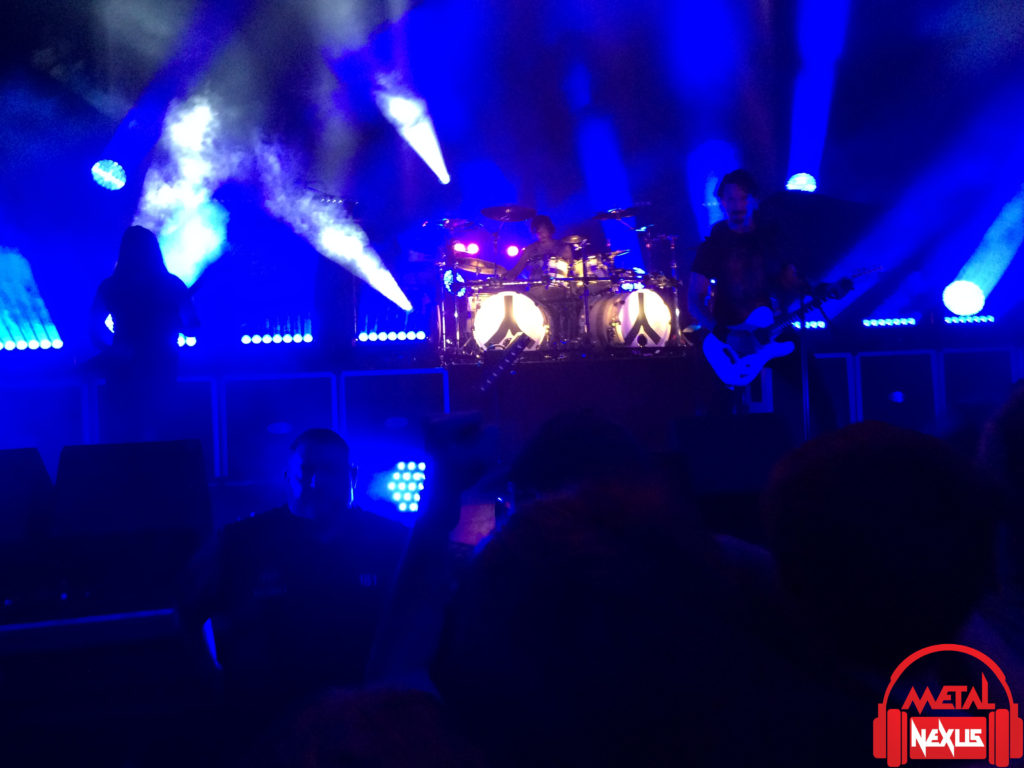 The fanatic crowd during Gojira's set had drained me of all energy, rendering me exhausted. However, by the time Opeth finished their set, I was rejuvenated and awe-inspired, to say the least. The music of Opeth is painfully bliss, and it was a great pleasure to finally witness the Swedish band perform their material in the flesh. They don't miss a note – not during the darkest heavy moments in "Ghost of Perdition" or "Demon of the Fall", nor in the tamer lightly moments of "Sorceress" and "Era". Opeth is a band of many colors, so I wondered how they could possibly pull off the lovely, yet sometimes harsh quality in their music. But they obviously, did not fail by any means. Their set was flawless – Mikael Åkerfeldt's voice did not waver in pitch, executing the guttural and clean vocals perfectly, while Fredrik Åkesson's guitar solos were stunning to a guitarist like myself. The songs they played are as follows:
Sorceress
Ghost of Perdition
Demon of the Fall
The Wilde Flowers
In My Time of Need
The Devil's Orchard
Cusp of Eternity
Heir Apparent
Era
Deliverance
O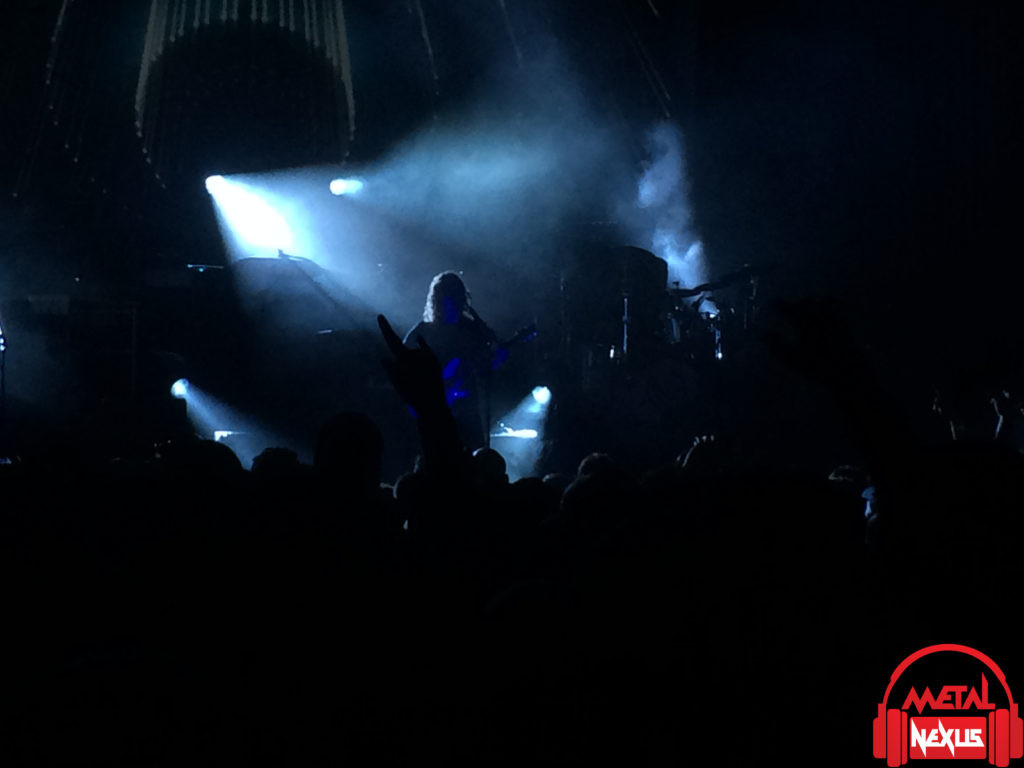 peth's discography is so vast that I really speculated what kind of setlist they'd pull off. For example, the band has plenty of fans that love the earlier albums, but aren't as fond of the prog elements found on their latest albums which lack a lot of the death metal elements on prior albums. I love all of Opeth's music – I love different flavors of death metal, prog, and many things in between on my own time (haha), so I wasn't afraid of hearing a song from a certain album or such. Actually, I was hoping that Opeth would deliver songs from all over their discography, and that is what they, most clearly, did. We got to hear "Demon of the Fall", perhaps the sickest moment on their 1998 release, My Arms, Your Hearse. But we also got to hear Opeth play the newer, less distorted material from their latest album, Sorceress – a very great contrast to the heaviness of "Demon" and "Ghost of Perdition".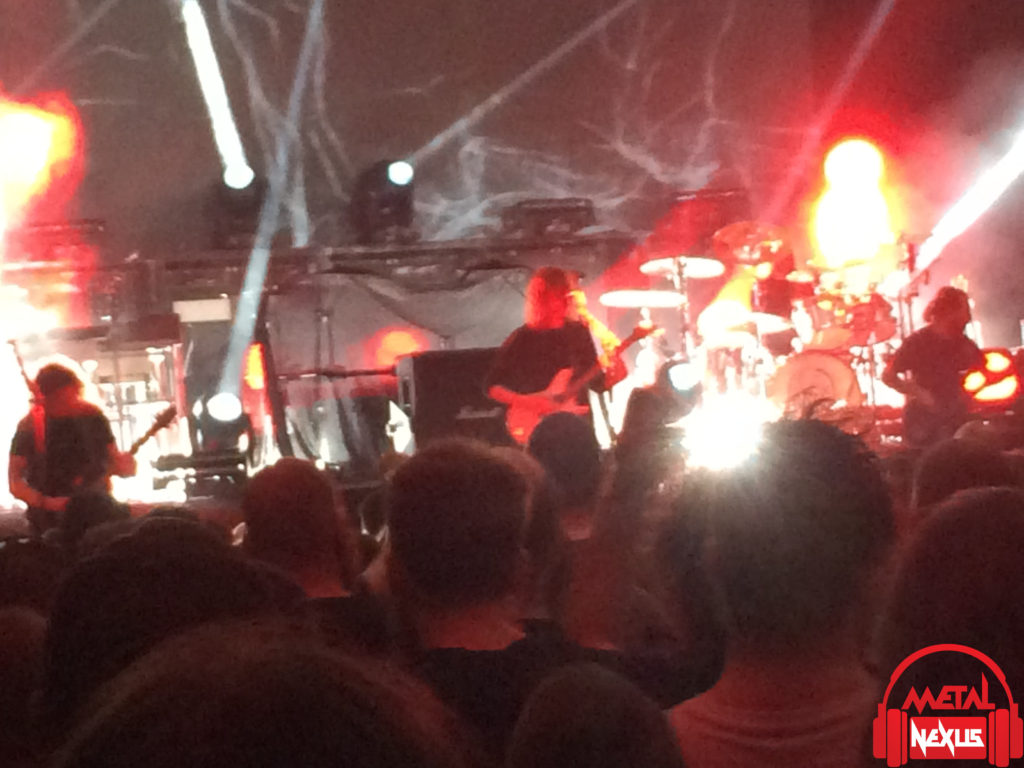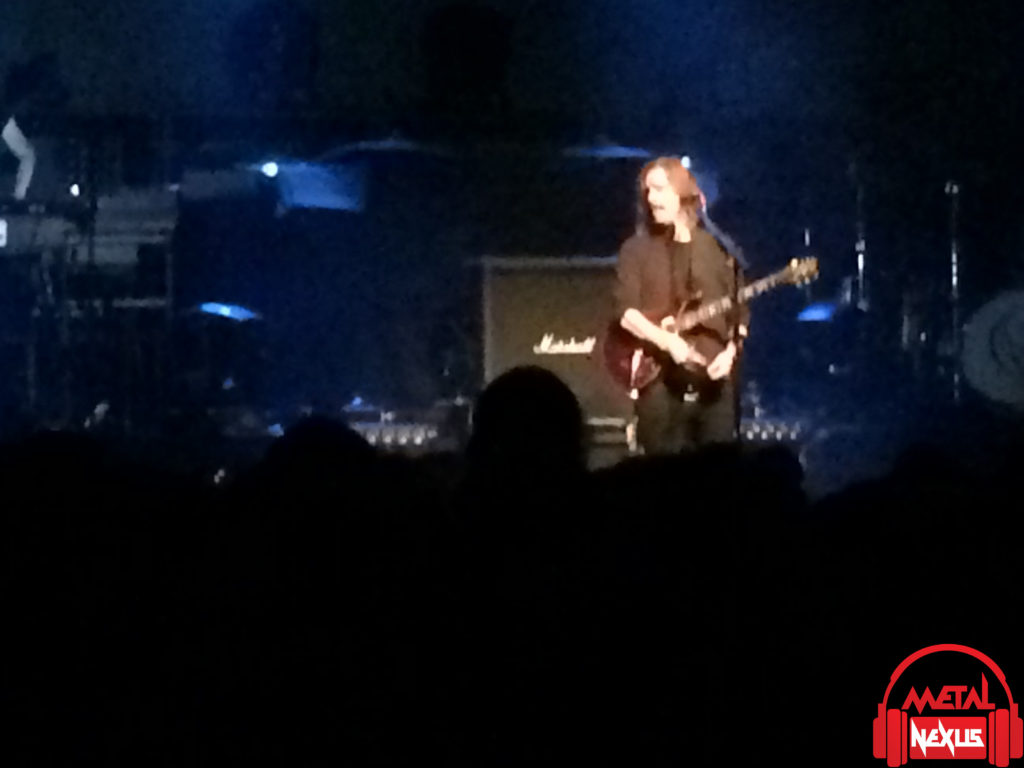 Mikael spoke between songs, joking about past experiences – like the time he was interviewed by one of his inspirations as a metal artist, Iron Maiden's Bruce Dickenson. He also explained how Bloodbath was formed, saying the death metal supergroup was formed while he and other founding members were super drunk. And then in a semi-sarcastic manner he asks drummer Erik "Axe" Axenrot if he was still in Bloodbath hahaha.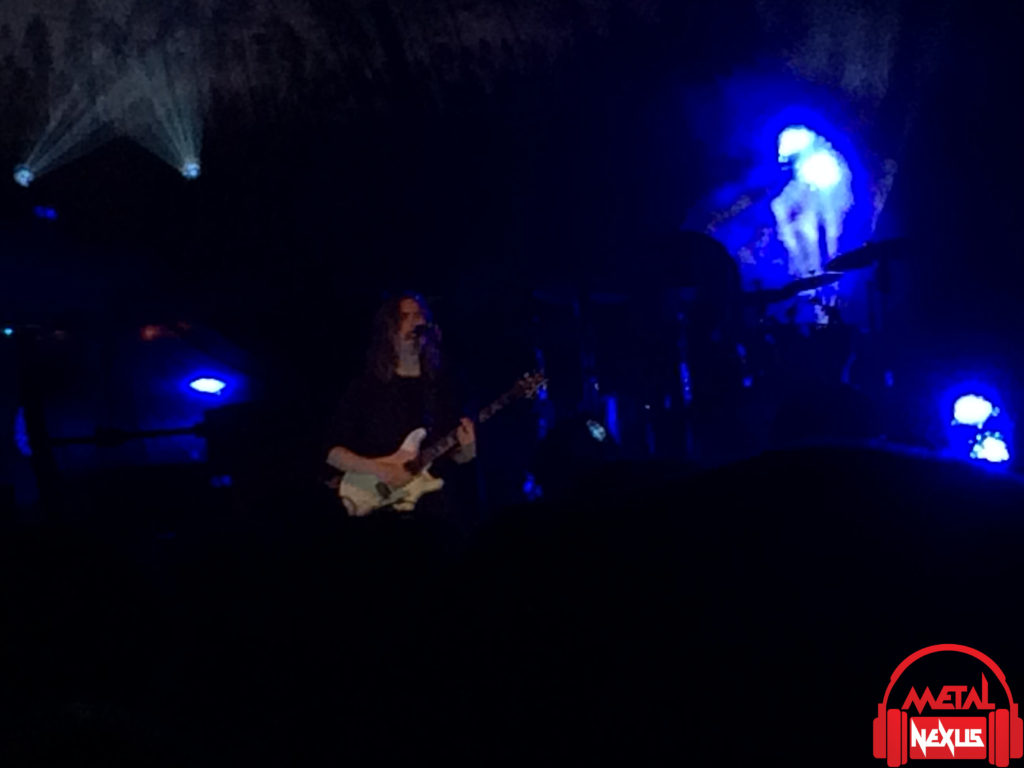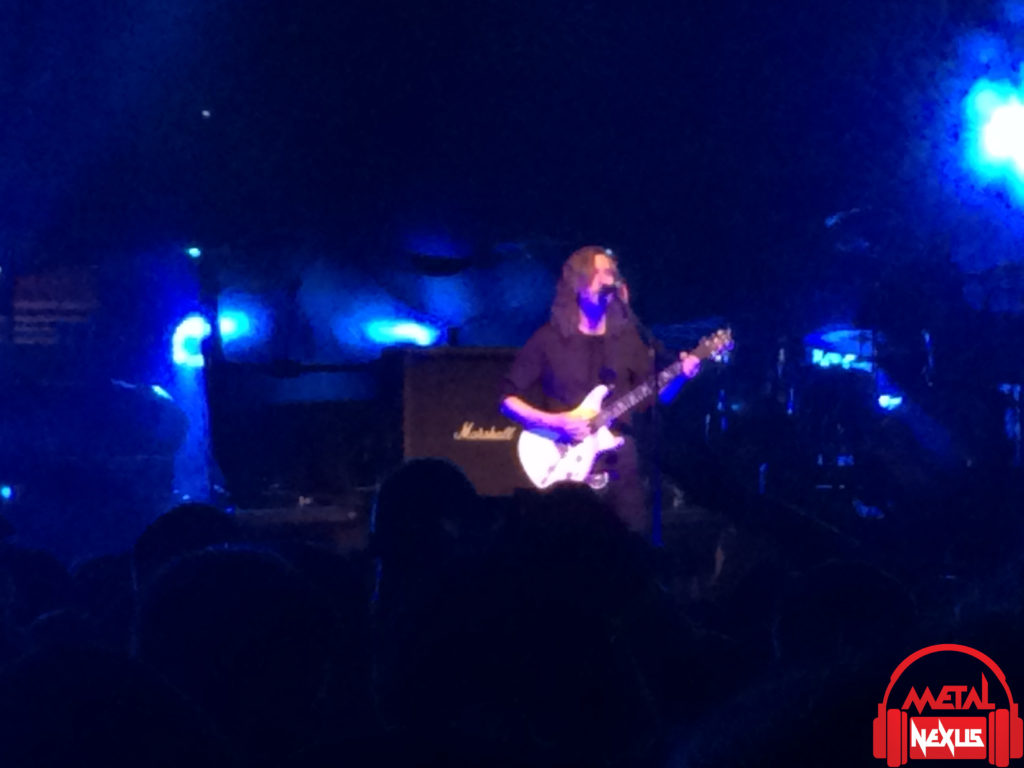 My time at the Egyptian Room was fantastic. Between the astounding performances by all bands and Devin's nipple-rubbing, I'd say Saturday, May 13th was a night to remember! Hopefully, Opeth, Gojira, and/or Devin Townsend stop off there in the near future.