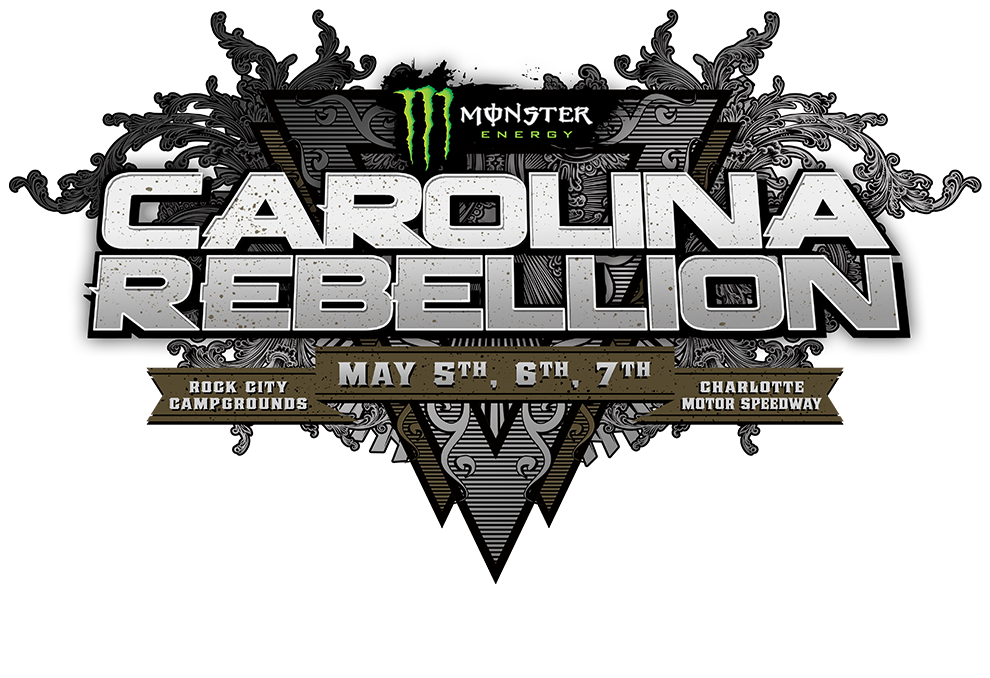 Carolina Rebellion has become one of the most anticipated festivals, not only this year but each and every year. Carolina Rebellion along with Welcome To Rockville are really the two events that kick off the festival season. Headliners this year at Rebellion are Sound Garden, A Perfect Circle, Def Leppard, Korn, Avenged Sevenfold, and The Offspring. Not on is the lineup strong but it is diverse both in the headliners and the lower bands on the bill. The festival returns on May 5th, 6th, and 7th at Rock City Campgrounds in Concord, North Carolina. Don't waste anymore time and pick up your tickets here.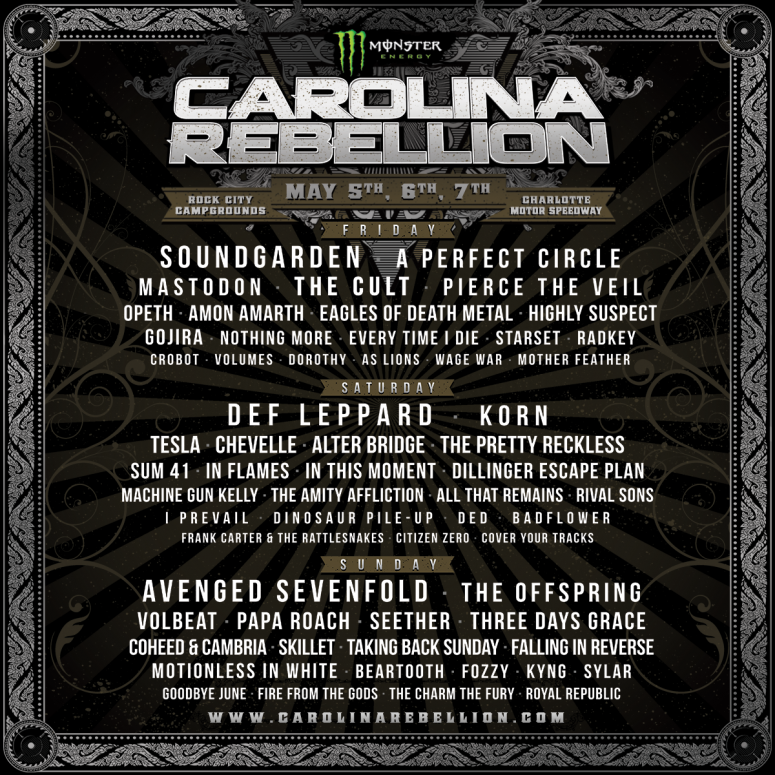 One of the most appealing aspects at the festival this year is the strength of the mid-level bands. Prepping the crowd for the headliners you have bands like Mastodon, The Cult, and Opeth on Friday. Tesla, Chevelle, and Alter Bridge on Saturday. Finally Avenged Sevenfold, Volbeat and Seether on Sunday. Most of these bands also have one thing in common, they are some of the heaviest bands on the lineup. Some 90's powerhouse acts that haven't toured heavily for a while are being showcased. Those are bands like The Offspring and Sum 41. Both are bands that I haven't had the opportunity to see and being a teenager during the 90's I was certainly a big fan of both bands at one point and time. Eagles of Death Metal are probably known more widely now than they ever were before. The band as performing at Bataclan in Paris, France when terrorists entered the venue and began to shoot concert goers. It was one of the most tragic things to happen at a metal show since Dimebag Darrell was gunned down in Columbus, Ohio at the Villa Rosa. Eagles of Death Metal has not let that night stop them. They have become stronger and even more diligent about spreading their music to the masses.
Though the entire lineup is impressive there is 3 must see bands in my opinion. Dinosaur Pile Up is a band I was really looking forward to last year at Louder Than Life, and they really blew me away. It's your chance now to see them live, and after the first time you can't get enough of them. The second band is Coheed & Cambira. This band still sells out venues even when people aren't going out to see live music as much as they were before. They can play back to back nights in the same town, if that's not enough to tell you how many fans they have then I'm not sure what to tell you. They have a sound that's truly unmatched and they have a really energetic stage show. The third and final band I will refer you to is In Flames. The band is pretty much as popular in Sweden as Metallica is in the U.S. Their sound has changed over the years, yet they always impress. Longtime bassist Peter Iwers left the band at the end of last year, but the band has decided to continue on as they have had various lineup changes through the years. Maybe the new bassist will breathe new life into the band and give us something we've never seen before. Don't miss this Swedish Thrash sensation.
I know I will be there, and if you truly love hard rock and metal you can't let yourself miss this either. Buy your tickets now and start preparing now this is bound to be 3 days of pure fun and excitement.