ANEWRAGE is:
Axel Capurro – Vocals/Guitars
Manuel Sanfilippo – Guitars/Backing Vocals
Simone Martin – Bass
Alessandro Ferrarese – Drums/Backing Vocals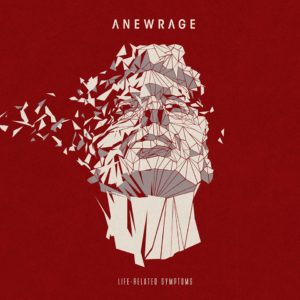 Like our experiences with outstanding bands coming out of Greece comes yet another killer band out of Italy. Hailing from Milan, ANEWRAGE is a long standing band that describes themselves as a "powerful mix of Alternative Metal and Post–Grunge". While this may give a general feel for what they are after, I definitely hear influences of Progressive and djent throughout as well; giving them a broad sound that is completely identifiable as their own. In 2014, ANEWRAGE released ANR which vaulted them above the fray and allowed them to play with international, bucket-list bands like Gamma Ray, Freak Kitchen, Dreamshad, Destrage, among others. The teaser for album alone also left them finalists for the SXSW Design Award in Austin, TX for inclusion in projects like Pacific Rim, The Lego Movie, The Last of Us, etc. Their radio friendly sound has also earned them spots in the rotation for RockTV Italy and A One Ukrainian Rock TV Channel, where their singles "Ape's Legacy" and "Nina" are still being played. After all of the aforementioned attention, ANEWRAGE was picked up by Scarlet Records last year where they recorded "Nina", produced by Matteo Magni (Rhyme, Audrey, Mellowtoy) and included on the "ANR – Deluxe Edition" re-release. Joining forces again with Metteo, ANEWRAGE is set to release their new album Life–Related Symptoms on April 7th, 2017 (be sure to check out the band release of the entire album on their Spotify channel linked at the bottom!).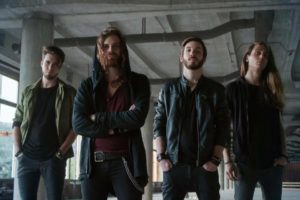 So far, "the album has been described as their most diverse effort to date, complex, emotional and dark, with some of the best songs ever written by the band". After listening to the first album, I could not agree more. It was more a strictly an Alternative Metal album that moved with an almost constant velocity and an overall provocative attitude where the new album is allowed to be directed by thoughtful, insightful and introspective lyrical intent only investigated in a couple of the older tracks from ANR. Even with the expanded diversity, Life–Related Symptoms has a sharper and more focused direction that shows an openness for different styles and a willingness to explore and evolve as musicianship and song-writing chops are sharpened to a deadly hone. What has not changed are the complex changes and song structures and stellar playing from all members involved in ANEWRAGE. While maybe less in-your-face aggressive, the passion and careful consideration of material is much more expressive on Life–Related Symptoms than anything they have released in the past. Throughout this wonderful release, you will experience fast moving, Periphery-esque tracks with catchy electronic loops like the "Upside Down" to my favorites, like "My Worst Friend" and "Evolution Circle". Being extremely tight, controlled and balanced, the former takes on a slower tempo that is is accentuated by emotive vocals and atmospheric guitar work where the latter layers funky lead guitar over Mathy bass lines and rhythm guitar for huge tone. This is also one of the few tunes where outright screaming is appropriately used to make its lyrical point. Very, very cool stuff! Giving ANEWRAGE their "Alternative" sound are songs like "Floating Man" that gives the 90s style a Progressive Metal edge while "Dancefloor" takes a darker, desperately ominous vibe during the verses and adds a mid-90s, frustrated feel to the chorus. There are also two fitting anomalies on Life–Related Symptoms. "Tomorrow" takes a very cool mix of ethereal electric and acoustic guitar, adds unusual timing and contrasts this with heavier guitar and rougher vocals; also noting that Alessandro Ferrarese is allowed free reign to flex his skills behind the kit. "Life Is You" also sits apart as it is quietly pointed and passionate with a haunting and very moving tone. Showing their prowess for flow, "Outside" has an enormous build that is punctuated by lovely vocals and subtle harmonies that give the song a feel of angsty sadness. Continuing in that same vein, "All the Way" takes on the same color before blowing up into a Mathy, Progressive Metal powerhouse. Great point/counterpoint with each song and between both. Often, this is difficult and comes off as disjointed, but ANEWRAGE have the skill-set in freakin' spades! They also demonstrate their willingness to draw outside the lines with songs like "The 21st Century" where funky, almost Reggae rhythms and tone are joined with throatier vocals for an accessible vibe that is likely to be very, very popular with the largest number of folks. This killer track treads where only Twelve Foot Ninja has gone before. The use of unusual bridges and breakdowns define "Insight". Axel Capurro also spreads his vocal wings and shows his broad range and power that brilliantly drive the musical and lyric direction to great resolve by song's end. Instead of using unusual aspects of the music as the driving force, "Clockwork Therapy" has the coolest representation of clockwork mechanisms ever heard before. Backing loops give this beast an interesting organizational harmony and a neat playfulness that I don't recall hearing before. Very cagey! These guys have zero limits on creativity and song-writing prowess. The closing track, "Wolves and Sirens" takes a rather distant, thickly layered tone that represents the culmination of ANEWRAGE's musical direction with a sense of finality for the album with the "to be continued" tag line addendum. So fitting for this still evolving band. Loving the entire, memorable album!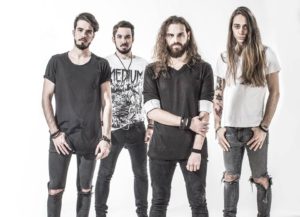 Life–Related Symptoms sets a new standard and direction for ANEWRAGE that is refreshingly original and diverse while still being completely identifiable and organized due to great song writing and the ability to seamlessly tie ebb and flow within each song and from track to track. Lesser bands would be hard pressed to do what ANEWRAGE has accomplished here. This wide range of styles and a willingness to go off on a path less traveled leaves them a wide breadth of people to join their growing fan base. Mathy Metalheads are going to dig these guys just as easily as the young crowd that is just now discovering the genius of 90s Alternative Rock. Something in that Italian water…
Tracklist for Life–Related Symptoms:
"Upside Down"
"My Worst Friend"
"Dancefloor"
"Tomorrow"
"Evolution Circle"
"Floating Man"
"The 21st Century"
"Life Is You"
"Outside"
"All the Way"
"Insight"
"Clockwork Therapy"
"Wolves and Sirens"
Check out ANEWRAGE on The Web Facebook Twitter Instagram Store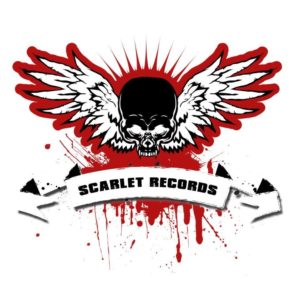 Scarlet Records