ANEWRAGE is:
Axel Capurro – Vocals/Guitars
Manuel Sanfilippo – Guitars/Backing Vocals
Simone Martin – Bass
Alessandro Ferrarese – Drums/Backing Vocals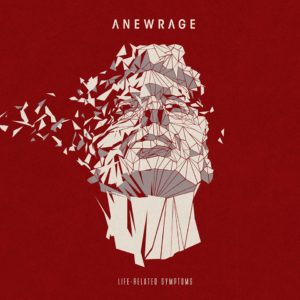 Like our experiences with outstanding bands coming out of Greece comes yet another killer band out of Italy. Hailing from Milan, ANEWRAGE is a long standing band that describes themselves as a "powerful mix of Alternative Metal and Post–Grunge". While this may give a general feel for what they are after, I definitely hear influences of Progressive and djent throughout as well; giving them a broad sound that is completely identifiable as their own. In 2014, ANEWRAGE released ANR which vaulted them above the fray and allowed them to play with international, bucket-list bands like Gamma Ray, Freak Kitchen, Dreamshad, Destrage, among others. The teaser for album alone also left them finalists for the SXSW Design Award in Austin, TX for inclusion in projects like Pacific Rim, The Lego Movie, The Last of Us, etc. Their radio friendly sound has also earned them spots in the rotation for RockTV Italy and A One Ukrainian Rock TV Channel, where their singles "Ape's Legacy" and "Nina" are still being played. After all of the aforementioned attention, ANEWRAGE was picked up by Scarlet Records last year where they recorded "Nina", produced by Matteo Magni (Rhyme, Audrey, Mellowtoy) and included on the "ANR – Deluxe Edition" re-release. Joining forces again with Metteo, ANEWRAGE is set to release their new album Life–Related Symptoms on April 7th, 2017 (be sure to check out the band release of the entire album on their Spotify channel linked at the bottom!).