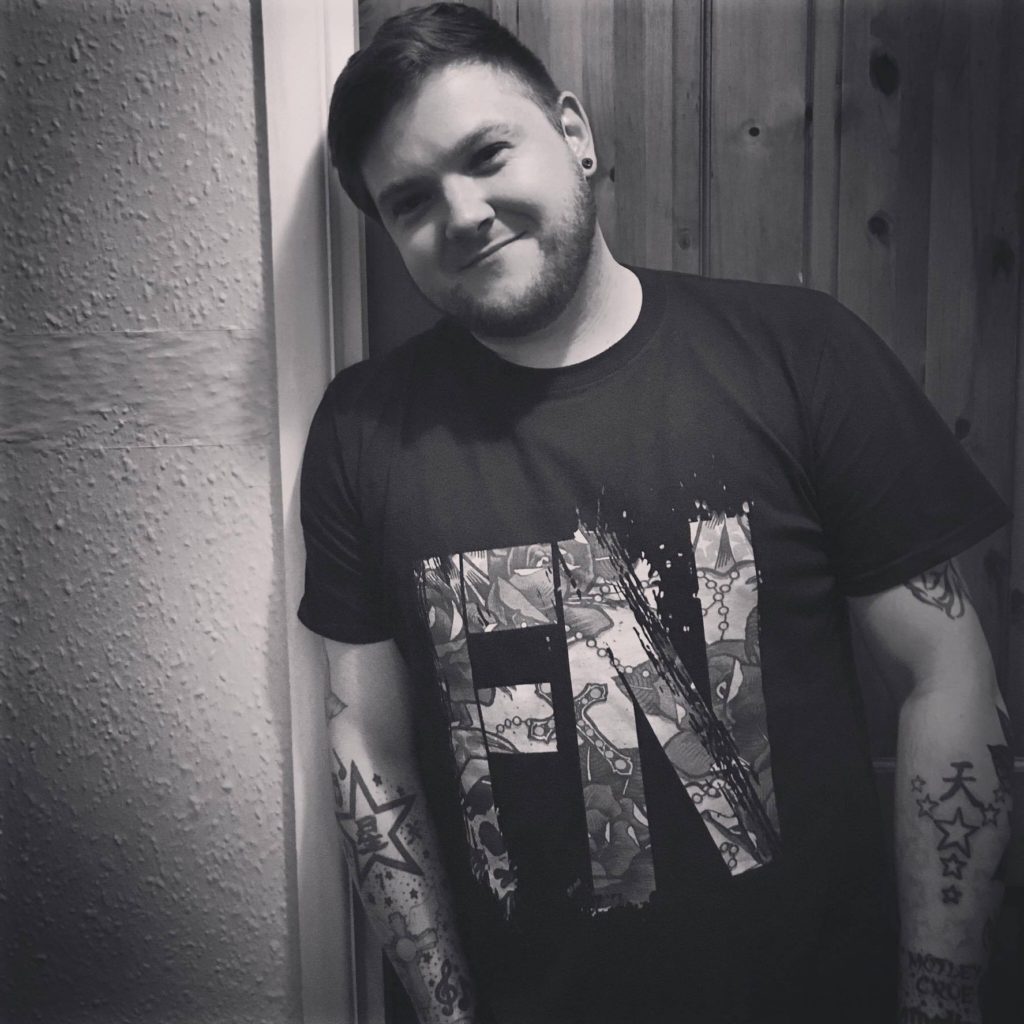 Nu Metal: Resurgence revisits the groundbreaking movement of the 90s/early 00s and goes bang up to date with the inclusion of a host of new bands, proving that Nu Metal is indeed here to stay. Passionately compiled by British music journalist Matt Karpe, Nu Metal: Resurgence documents the original movement with over 80 detailed band biographies which include exclusive contributions from members of Coal Chamber, Orgy, Spineshank, Taproot and more, before moving on to 'The Nu Breed'; shining a light on the likes of Keychain, Frontstreet and Cane Hill, who are intent on bringing Nu Metal back to the masses. Also included is a foreword from Noah "Shark" Robertson (Zombie Shark Records, Motograter), essays on Nu Metal's collaborations with hip-hop artists and monumental chart success, plus contributions from musicians who perform outside of the Nu Metal scope, yet their love for the movement remains unwavering.
"The last and most prominent book written on Nu Metal was released way back in 2002," explains Matt, affiliated with UK print magazine Powerplay Rock & Metal. "When the book came out, Linkin Park had only released 'Hybrid Theory', Slipknot's latest record was 'Iowa' and Papa Roach only had 'Infest'; so 15 years on from that, I felt now was the right time to revisit the era and all of the amazing bands, plus open people's eyes to the new talent that is emerging worldwide, who all share the same Nu Metal ethics and deserve to be noticed. I grew up with and witnessed the whole Nu Metal movement, so writing this book was a no-brainer."
About the Author:
Matt Karpe is a British music journalist and writer, currently affiliated with print magazine Powerplay Rock & Metal. Over the years he has interviewed members from bands such as Korn, Seether, American Head Charge and Ratt to name just a few, and in 2016- he released his first book We Own the Night, which focused on the underground of the modern Amercian hard rock scene.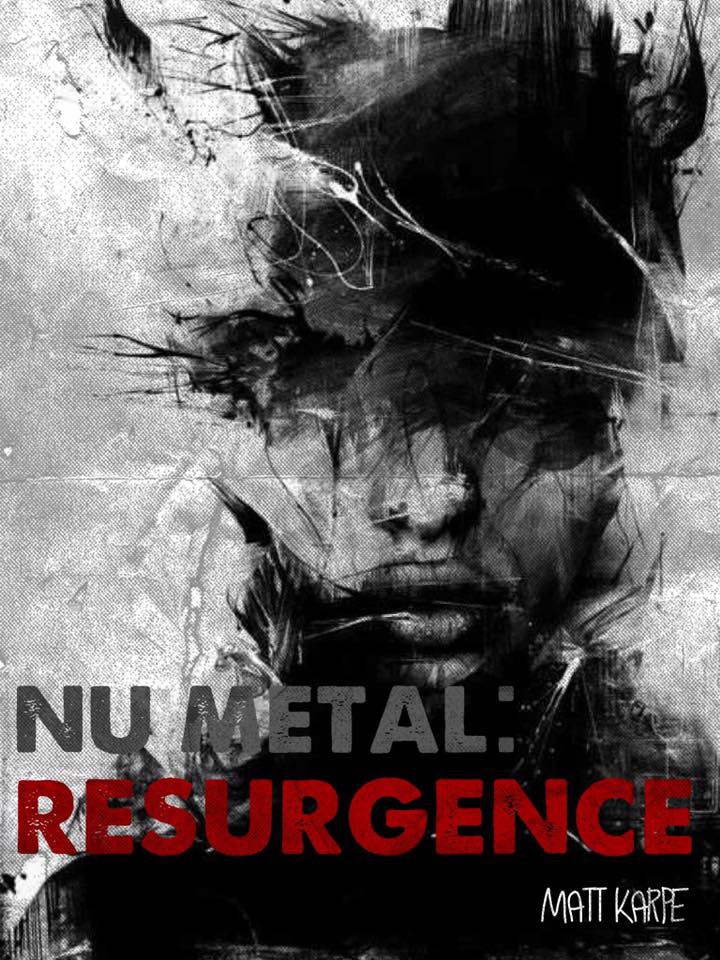 Metal Nexus: So what first sparked your interest to write this book and shine a light on the Nu-Metal genre?
Matt Karpe: The last book written on Nu-Metal was released way back in 2002 (Joel McIver's "Nu-Metal: The Next Generation"), and back then, the likes of Linkin Park, Papa Roach and Slipknot were being tipped for huge success- and we all know what happened to them after that.
Also, with so many great bands coming up over the last couple of years, who are incorporating the classic Nu-Metal sound into their own music, now seemed to be the right time to revisit the original scene- adding over 80 detailed biographies of the biggest movers and shakers, as well as shine a light on many of the newcomers to further people's knowledge of exactly what is going on right now.
Metal Nexus: Would you say that Nu-Metal is your favorite genre?
Matt Karpe: I grew up during the Nu-Metal movement, it's what first got me into rock and metal and I witnessed its incredible highs and of course, the extreme lows.
I'm also a huge fan of 80s glam and hair metal but yeah, Nu-Metal will always hold a special place in my heart, and pretty much all the music I picked up back in that era I still listen to today, and I never get bored of hearing it.
Metal Nexus: Are there any newer nu-metal bands that you found in your research and during the process of writing this book?
Matt Karpe: There are new Nu-Metal-influenced bands coming up all the time, in fact there are so many that didn't make it into the book and there are undoubtedly loads of bands out there that I haven't even heard yet, but I'm sure I will come across them someday soon and an updated version of the book will have to be written!
During the course of writing this book, I have to say that Keychain and Frontstreet (from the Netherlands) are probably the two that I hope make it the furthest. I'm honored to call those guys personal friends and we check in quite regularly, and just wait until Frontstreet's debut album drops- I've heard it and it's fucking incredible, and I'll be there with them on their album launch night in September, in their home town of Leylstad!
Metal Nexus: It's very difficult to say who really started the whole nu-metal sound and style, but in your eyes who were some of the bands that brought the style into existence?
Matt Karpe: Well before I say the usual suspects, Coal Chamber were reportedly considered the very first band to be labelled "Nu-Metal". A journalist reviewed one of their live shows and coined the term- whether you agree or not. Of course they fit into the Nu-Metal scene, but no doubt in my mind that Korn took that label and (reluctantly) ran with it. They produced a sound unlike anything else heard of at the time, then Limp Bizkit rolled in with their brash rap metal, and it all just exploded from there. Whether you agree that these two bands, plus System of a Down and Slipknot can fit into the same category- it doesn't matter. They were all huge players in the Nu-Metal movement.
Metal Nexus: In the past couple years a lot of nu-metal bands have been releasing new albums that had been on a hiatus for a period of time like Flaw, 40 Below Summer, and Motograter releasing their first album in 14 years… What do you think brought all these bands back and all around the same time?
Matt Karpe: The last decade or so has been renowned for reunions in all genres; not just rock and metal. I guess you can't really give a definitive reason unless you ask each band, but I think many of them simply sorted themselves out, patched up old friendships that were stretched back in the day, and just regained their love for the music they used to play, as well as feeling the eagerness to make new music.
I think the fans have a lot to do with it too. Nu-Metal fans are so dedicated and passionate, and the bands see this. They know that if they reunite, even just to play a few shows- there will be huge crowds come out to see them. Some reunite just to play live again, but I think once they get the buzz of a live crowd, it re-energizes them to get back in the studio and make some new music, as a reward to their dedicated fan bases.
Metal Nexus: Speaking of Motograter; Noah "Shark" Robertson (Zombie Shark Records, Motograter) wrote the foreword for the book. How did that come about?
Matt Karpe: I had been talking to Noah for a while about various things music-related, and I wanted to make sure he was happy for me to include some bands from the ZSR roster. I basically followed up and asked if he wanted to be part of the book and he accepted.
He sent me an incredible essay that he had written on Nu-Metal and it became the foreword, and because of his contribution I wrote a feature about the label- including biographies of all of the bands on the roster at the time of going to print. He's a cool guy and he's so passionate about Nu-Metal and heavy music in general.
Metal Nexus: In addition to those veteran bands releasing new albums, we also have newer nu-metal bands popping up like Keychain, Fire from the Gods, DED, and Sylar. Do you see nu-metal coming back to the popularity it was in the late 90's and early 2000's?
Matt Karpe: I think it's definitely going to become more popular again, in fact it's already hugely popular again. You can tell through social media how happy the fans of the original scene are to have it back, but of course it'll be more of an underground kinda thing this time round. No way will record sales and arena shows happen again (unfortunately); the industry just isn't the same anymore.
Some of the contributors from the original movement made a point of saying they were around when the industry was at its best, labels gave out the best deals for the bands, getting them on great tours etc. The new breed have to do a lot of it themselves, some are on independent labels, but the money isn't there anymore. They just have to tour their asses off and make money from merch sales, but there's certainly something more admirable about doing it this way. I wish every new band the best of luck.
Metal Nexus: There are some nu-metal bands that have stood the test of time like Korn, Papa Roach, Slipknot, etc. What do you think those bands have done differently to allow them to stay active and fans craving their music while some other bands faded somewhat?
Matt Karpe: They've simply evolved with the times, and with that they've remained relevant, constantly bringing in new fans along the way. Korn, Papa Roach and Linkin Park went large with electronics, most of the time it worked, sometimes it didn't, but generally they've just remained focused, dedicated and determined to continue on, with new things to say to do.
Linkin Park have continually proved their diversity; especially with 'A Thousand Suns' and their latest effort 'One More Light', and while those records have polarized fans (myself included), you have to respect them for trying something new and doing it the way they wanted to.
I must say though, I'm so glad Korn went back to their roots with 'The Serenity of Suffering', that record is incredible. Slipknot just kept the heaviness and went with it, they simply can't fail in whatever they do.
Some of the bands that faded either fell out of love with the music (or themselves), and also record labels definitely have to take some of the blame on occasions. Crazy Town, for example were under pressure to write another hit like 'Butterfly', and they couldn't do it. I know a form of Crazy Town are back together now, but the first incarnation certainly "faded" because of record label pressures.
Metal Nexus: In putting this book together what has been your single best interaction or memory?
Matt Karpe: I've got some great contributions in the book, but I have to be honest and say that talking to Jarrod Montague (former drummer for Taproot) was the single best interaction. I ran up a phone bill of $340 talking to him for nearly two hours! He had some great stories to tell. All the contributions were great though, so many great stories were shared, plenty of laughs and plenty of WTF moments too!
Metal Nexus: What do you feel is the most important piece of information you came across during the process of research and writing the book?
Matt Karpe: I think it's probably just hearing about what the music industry was like back then- in the late 90s and early 00s. That was the best time to be in a band- signed to a major record label, but of course with that came a lot of pressure to deliver on record sales. You could've written the best record out there but if it didn't sell, you was very lucky to get a second shot with the same label.
Metal Nexus: Can you tell us about some of the exclusive contributions from bands or band members?
Matt Karpe: In the book there are contributions from members of Coal Chamber, Orgy, Spineshank, Taproot, Apartment 26, Kill II This, Keychain and Frontstreet plus some musicians who weren't part of the Nu-Metal scene, yet lived and breathed it all the same.
If you want to find out why Fred Durst really got pissed off with Taproot and left that famous voicemail on Stephen Richards' phone, what it was like being signed to Roadrunner Records at the height of Nu-Metal, or how Orgy decided to cover 'Blue Monday', you'll have to buy the book and read for yourselves 😉
Metal Nexus: What does this book deliver that most passionate nu-metal fans don't already know?
Matt Karpe: Well, there will definitely be some stories that readers will find interesting and that they have never heard before. All the contributors have interesting things to say about the original era, and there are definitely some eye-opening moments too, but generally, I want 'Nu Metal: Resurgence' to be, essentially, a kind of encyclopedia for everyone who lives and breathes Nu-Metal. It has over 80 band biographies plus a couple of detailed essays, as well as a whole section dedicated to the new bands coming up. I'm sure there will be some bands that aren't included that people think should have been, but I really hope it will bring back plenty of good memories and if there's a few bands that people go on to check out and like, then writing this book will have been well worth it.
Metal Nexus: When and where can fans purchase this book?
Signed copies can be purchased through myself via the PayPal address [email protected], which costs $20 to US and Canadian addresses (including postage), or via the Lulu Bookstore- Here
Also, check out www.headforthebarricade.com where Matt co-hosts the Head for the Barricade podcast. Shows thus far have included special guests such as Keychain, Frontstreet, BackWordz, Vyces and DED.