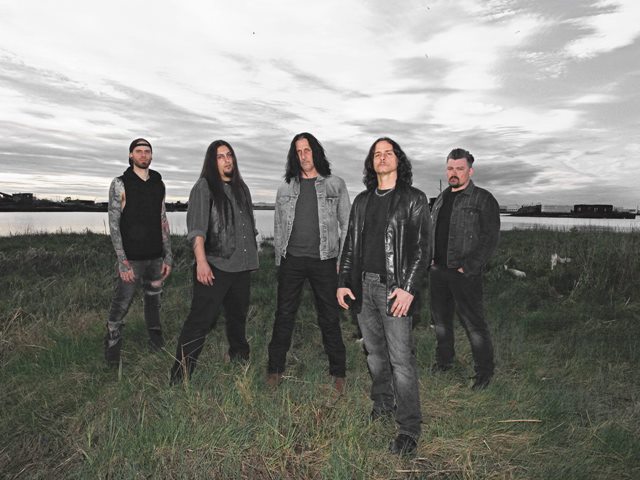 Massive news for TYPE O NEGATIVE fans coming in as members of the former band, members of DANZIG & a single member of American hardcore metal band AGNOSTIC FRONT gear upto form SILVERTOMB, in what seems to be a massive supergroup. The members poised in this epic move are Kenny Hickey (TYPE O NEGATIVE, SEVENTH VOID) Johnny Kelly (TYPE O NEGATIVE, DANZIG, SEVENTH VOID), Hank Hell (SEVENTH VOID), Aaron Joos (AWAKEN THE SHADOW, EMPYREON) and Joseph James (AGNOSTIC FRONT). 
Well before the sad demise of Peter Steele in 2010, the legendary front man of gothic doom metal band TYPE O NEGATIVE, two members, Kenny Hickey and John Kelly of the same band then, chose to form a new band in the year of 2003, which lead to the birth of another doom metal band by the name of SEVENTH VOID, based out of Brooklyn in New York. Originally conceived in 2003 by Kenny and Johnny, the band's personnel was not solidified until 2005 and songwriting began in earnest. The band's name was lifted from the first part 'Inferno' of Dante Alighieri's epic poem Divine Comedy. Their debut album, 'Heaven Is Gone', was released in April 2009 in North America on ex PANTERA drummer, Vinnie Paul's record label, Big Vin Records, and in November 2010 in Europe and the UK on Napalm Records. The CD was made available with brand new cover artwork.
The newly formed SILVERTOMB just recently posted a new two minute teaser regarding the band on their Facebook page. Looks like Kenny Hickey and Johnny Kelly, the two former TYPE O NEGATIVE members are joining in hands and trying to mimic and bring back to life the legacy of what Peter Steele had created in the embodiment of the same band, which in fact is a marvellous thing for doom and mainly TYPE O NEGATIVE fans.
SILVERTOMB are slated to play their first show on the 26th of August, next month at Starland Ballroom in New Jersey. To make the supergroup's debut performance even more special, their debut gig is will be a part of the Ride For Dime 2017 which is a world renowned charity event series created by the legendary guiatrist Dimebag Darrell's closest family & friends to keep the legacy alive of the one & only our very own Dime.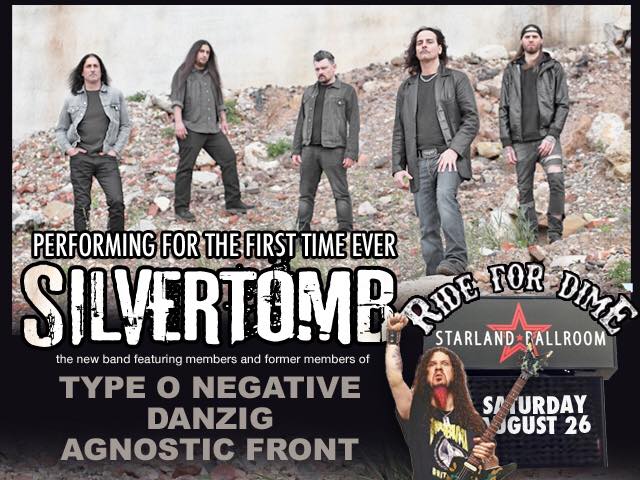 So go see SILVERTOMB perform live for the maiden time featuring featuring APPARITION, BLACK WATER RISING, COMMONWEALTH, ENIGMA MACHINE, PALACEBURN , HAMMERFIGHT, IKILLYA, KALOPSIA, LETHAL AFFECTION, NEGATIVE SKY, THROWDOWN SYNDICATE, THY WILL BE DONE, WHISKEY TIME MACHINE and more!
Get your tickets to the event HERE!
Join the good cause on Saturday, August 26th for a killer line up bands & celebrity hosts as the charity gig raise money for www.grammy.com/musicares & www.marinescare.org