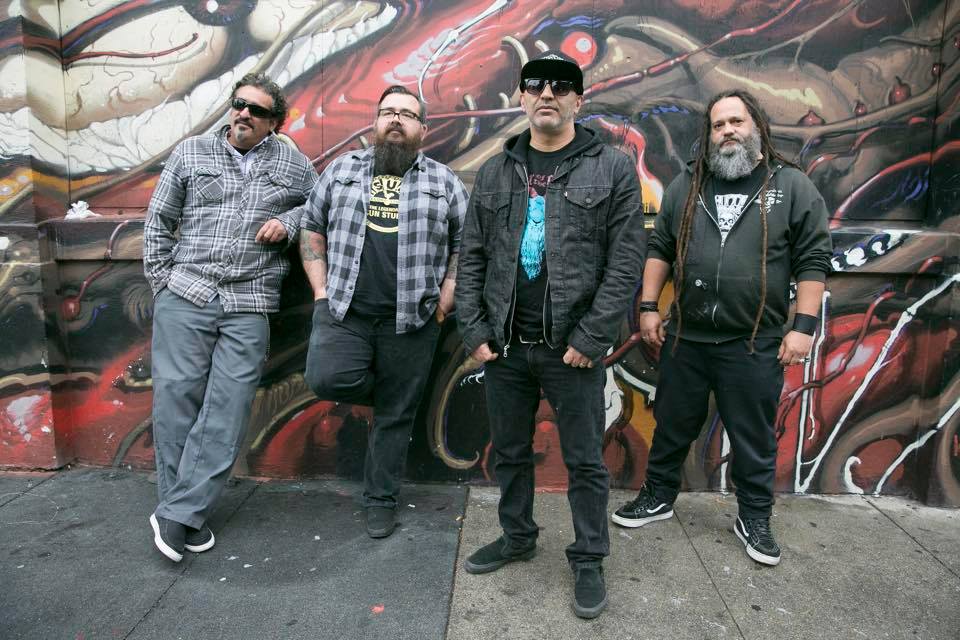 Zed is a heavy stoner influenced hard rock band that formed in 2007, in San Jose, Ca. However, the band has played together in and out of different projects since 1998, which is why their chemistry together is unparalleled. Zed has released a brand new video to go along with thee track "Skin + Bones" from their re-release of 'Desperation Blues Deluxe.' Along with the album, a special bonus 10 inch that includes recordings of Zed from their early years will be added. 'Desperation Blues Deluxe' arrives on the kick ass record label, Ripple Music January 18, 2019.
Discussing the deluxe album re-release with a clutch of rare early demos, the band stated: "This album rocks. Period. People really started taking notice when we self-released it back in the day, which is great because we had put our souls into writing, recording and getting the word out. It was a completely DIY effort, and that's a big part of who we are, coming from the underground punk/hardcore/metal scene, where if you wanted something done, you did it! And to make this re-issue even better, we added the best songs from the demo that became our first album "The Invitation," which was as DIY as it gets, recording in our rehearsal space with borrowed mics but still sounding great! We are stoked that Ripple wanted to get this music out to a larger audience. Its time to shine is now."
The retro riffs in the song bring back that classic feel but with a modern touch. Pete Sattari's vocals resonate as he simply sings "yeah" getting you amped for the song to kick it up a gear. Mark Aceves' bass lines are smooth and sultry bringing everything together for one kick ass track of stoner groove and retro rock n roll. This track is just the tip of the iceberg for Zed, make sure to pick up the reissue of 'Desperation Blues Deluxe' on January 18th via Ripple Music.