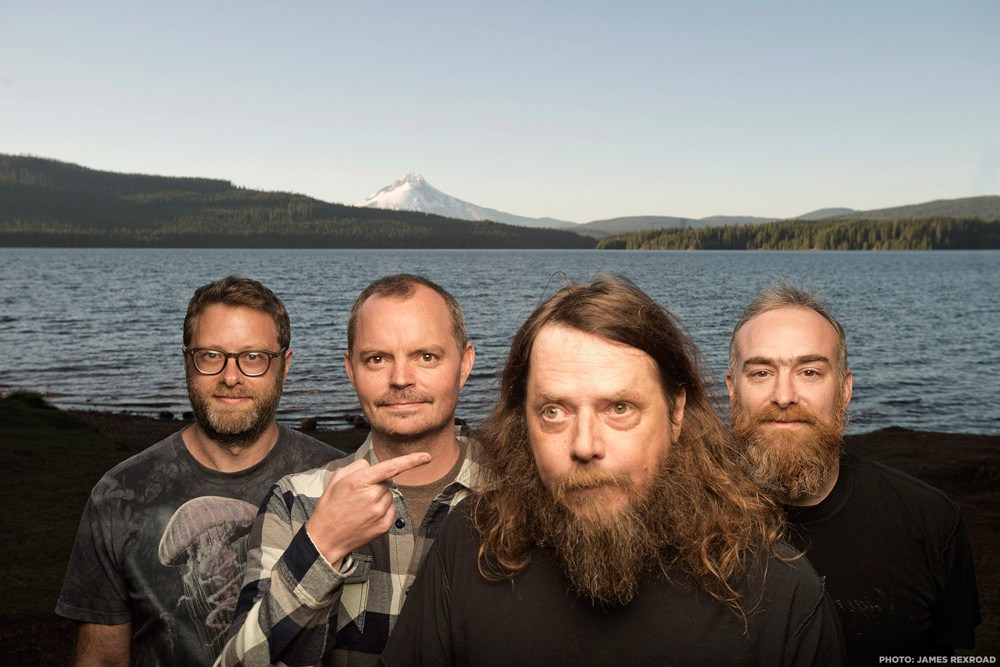 ---
*This is part of the "World's Loudest Month" segment where we branch out and focus on bands that fans can see at this year's biggest music festivals during the month of May 2018!  This week, we're checking out Red Fang, a stoner metal quartet from Portland, Oregon, who are geared up for this year's Carolina Rebellion, as well as others!*
---
Welcome back to another spotlight for the World's Loudest Month segment! Ever since Black Sabbath laid those fuzzy and heavy riffs on the fret board, doom metal, or call it stoner/sludge metal, the stoner's favorite companion has come a long way. Both in terms of music and time, but one thing has never changed, the feel and ethereal feeling to it. Fellow stoner metal band, Red Fang is no alien and has been gaining recognition like never before with their breed of beer soaked and green infused, pounding riffs.
Hailing from Portland, Oregon Red Fang is a quartet of really chill and cool dudes, oh and funny, who really know to rock it out there on stage and off the stage too. Red Fang was formed back in 2005, founded by David Sullivan, Maurice Bryan Giles, Aaron Beam, and John Sherman, the band has been consistent with their studio and live performances, their music is catchy, pretty dope and has a total party fervour to it. Stoner metal and party is always a big yay, ain't it? Bringing in a hard rock-esque and the trademark stoner sound their live shows are a feast, you don't even have to mosh on it, just stand and watch them belt out unadulterated and power packed numbers. The boys from Portland have worked their way up the ladders  in a jiffy, and has appealed to a widespread audience in the realm of heavy metal. 
Building a reputation from their live shows, they've become a crowd favorite no matter if it's a one off show or a supporting role on a festival line-up. Just a year after their first show, they were opening for genre stalwarts Big Business and The Melvins, and soon began appearing at festivals including FYF, Fun Fun Fun Fest, Sasquatch Fest, and more. In 2009, the Red Fang spewed out it's debut self titled album to widespread appreciation via Sargent House label. Relapse Records saw their talent and they signed the band not long after the debut release. The band is very much known for their creative and hilarious videos, and "Prehistoric Dog" caught everyone's attention with their beer loving take on larping, the video has racked up nearly 4 million views (You can see the video below). Every album since 2011's 'Murder The Mountains' has been released under Relapse. Their debut saw itself peak at #25 on the US Top Heatseekers chart and helped them robe in more fans. As they were riding waves of success, it only magnified when their third album, 'Whales And Leeches'  released in 2011, put the band on US Billboard charts at #66. That being the band's most highly placed album on Billboard. Now after a couple of runs and tours all across the world, not more than a year ago, the fourth album named 'Only Ghosts' was out to public in 2016. Produced by the legendary Ross Robinson (At The Drive In, The Cure, Slipknot, and many more) and mixed by Joe Barresi (Queens Of The Stone Age, Kyuss, Melvins), the album boasts those trademark Red Fang chilled out riffs appealing to every stoner. Go ahead and check out their all new album, 'Only Ghosts' HERE!
Now coming to the main point, the live performances, since this is a festival spotlight. One would guess a stoner metal band would hardly create a mosh and rather just let the audience chill out to fuzzy and groovy riffs. But oh well, Red Fang pulls off those circle and mosh pits with their blend of stoner metal. They're a pure treat to watch. Bryan, Aaron and David unite in a headbanging spree when they're live onstage without missing a beat, while drummer John Sherman sits atop his drum throne and adds in that extra bit of punch. It's like a stoner steam engine running wild on the tracks! 
They completed a North American tour run with Black Label Society and Corrosion Of Conformity in the months of January and February, they went onto a South American voyage in March. Red Fang are gradually amping their frequency on the live circuit as they get to tour more often. This year Carolina Rebellion will welcome the band in their debut performance on the festival, right after which they'll travel down under, yes, an Aussie tour. The festival is May 4th – 6th at the Charlotte Motor Speedway in Charlotte, North Carolina. 3 days of pure hard rock and heavy metal. Carolina Rebellion 2018 has a stellar line up with the likes of Alice In Chains, Stone Sour, Godsmack, Muse, Queens Of The Stone Age and the headliners are just the appetizer because this lineup is flooded with amazing talent. Does it get any better? Add Red Fang to the line up and the festival is almost what you'd like in your bucket list this summer. In addition to Carolina Rebellion the band is also performing at this years Welcome To Rockville festival in Jacksonville, Florida on Sunday April 29th along side other acts through the weekend like Foo Fighters, Ozzy Osbourne, Avenged Sevenfold, Billy Idol and Queens of The Stone Age. Don't forget to check our Portland stoners, they will definitely play some new tunes off that new album. Make sure to pick up your tickets for Rebellion here and Rockville tickets here now before they are all gone, see you in the pit.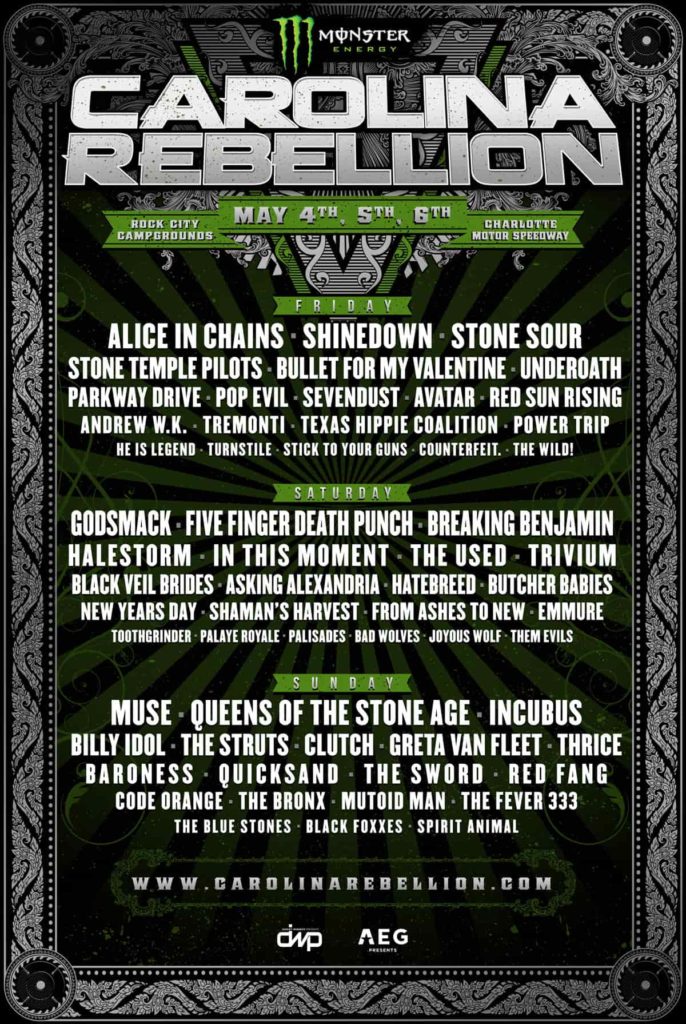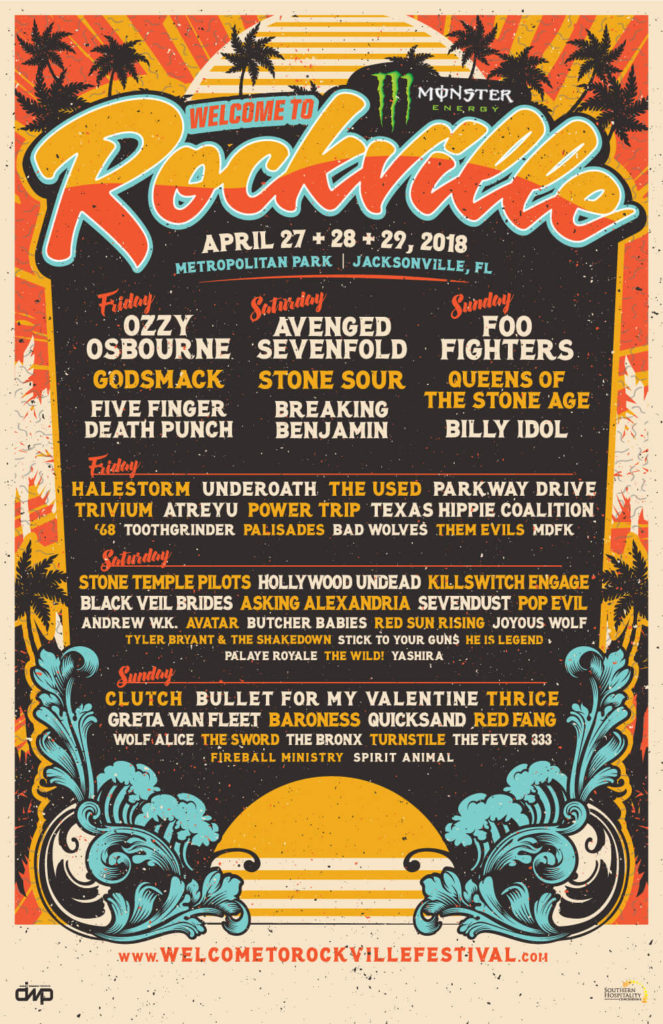 Check out the new album below. Support the band, get some merch and music HERE!