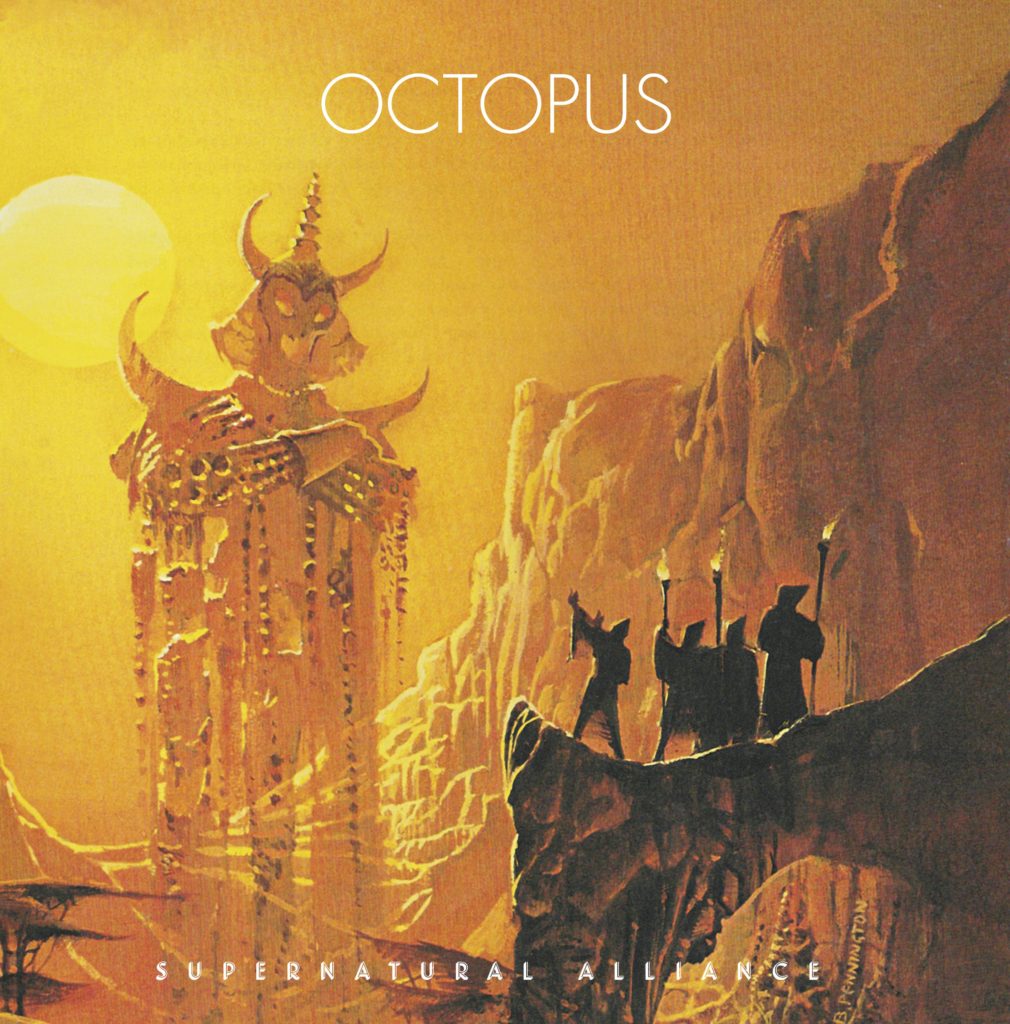 Octopus
Supernatural Alliance
Rise Above Records
Release Date: March 30, 2018
Octopus began life in Detroit in 2008, largely as a recording project between vocalist Masha Marjieh and former Electric Six guitarist J Frezzato. After adding keyboardist/studio wizard Adam Cox a year later, the band recorded a few singles and cycled through a few rhythm sections before firmly securing the pocket with ex-Big Chief bassist Matt O'Brien and Seduce/Universal Temple of Divine Power drummer Todd Glass in 2012. The years of experience and familiarity clearly show through on their spellbinding debut full-length Supernatural Alliance (Rise Above); this band is locked in tight, and these ten songs are honed sharp enough to slice. It's a slab of heavy-hitting hard rock, spiked liberally with equal doses of sci-fi and psychedelia, the perfect soundtrack to an imaginary big-budget flick about outlaw bikers in outer space.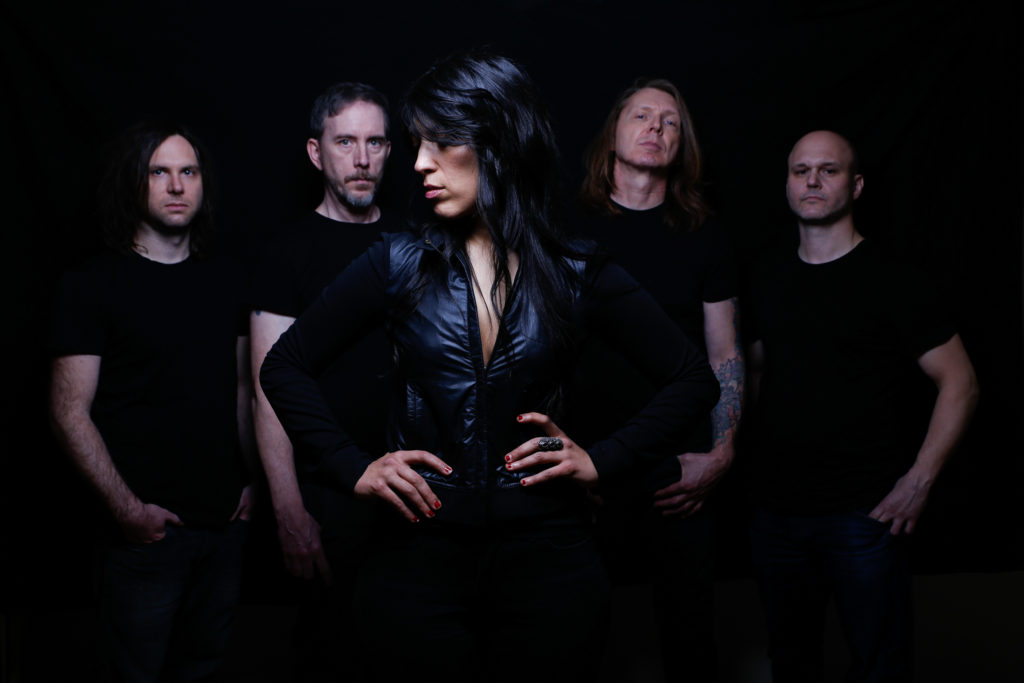 The whole thing is packed to the gills with power and groove, with a rollicking ferocity. "Beyond the Center" makes for a thunderous opener, all classic fuzz organ and primal drums before giving way to something resembling stoner Maiden (and I don't know what you call the effect on the guitar during the solo, but it's fucking great). The title track is a synth-slathered rocker with a yell-along chorus that was lodged in my brain for about a week after one listen, while "Slave and Master" is a sassy, swaggering Deep Purple-esque bouncer with impeccable tone and a great big bottom. They transform into a tough-as-nails glam rock bar band on the stomping "Strike (While the Iron Is Hot)," with Marjieh's belting taking on a gleefully snotty snarl. "The Sword and the Stone" is a mid-tempo thumper that finds the spot directly between late-70's Judas Priest and modern-era Afghan Whigs, then tags it with day-glo 80's synth. "Child of Destiny (Inaugural Trilogy, Part 3)" is triumphant fantasy metal, Dio with a lightsaber instead of a sword, "Black Dynamite" is a mile-thick strut, and "The Unknown" is a viscous, sludgy bog of psych-doom. The album's centerpiece, though, is the sultry "Fleetwood Mac," an electric piano-led torch song that sounds a lot like the titular band having relations with Led Zeppelin. A show-stopping vocal turn by Marjieh combines with a power-funk solo/outro that's worth the price of admission on its own.
Despite the references to classic acts, I want to make clear that Supernatural Alliance is a thoroughly modern machine. There are some obvious influences, to be sure, but this is no retro rehash or 70's cosplay experiment; Octopus is far more interested in the future than the past. Every member shines here; O'Brien and Glass move as one, giving the album its churning, pounding heart; Frezzato's riffs are both heavy and hummable, and his solos are flashy and interesting while never getting wanky or ostentatious. Masha Marjieh's performance is impassioned and nuanced, while at the same time dripping with attitude and 100% bad-assery, and Adam Cox proves himself not only a master of the keyboard and pitchwheel but of studio and sound manipulation; if Octopus was Roxy Music, he'd be Brian Eno and Bryan Ferry. Top-shelf tunes, exceptional musicianship, and flawless production congeal into a sweet and heady mass, a fungus-covered hunk of moon rock chucked through the plate glass window of your mind. Supernatural Alliance is as good a hard rock record as I've heard this year, and if the supporting tour makes a stop close by, I'm going to try my level best to be there, because I'll bet Octopus is a fearsome beast live.