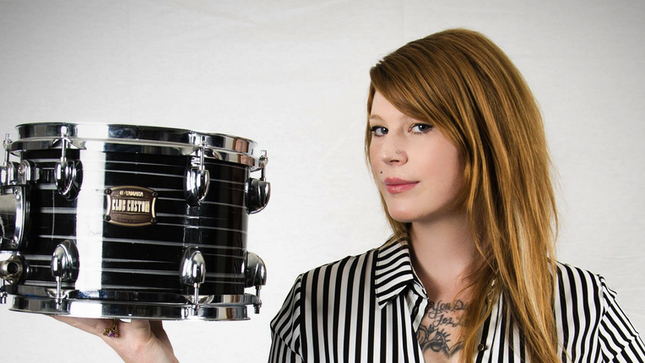 March is National Women's Month, and we have decided to celebrate some our favorite women in metal. Every Saturday during March we will honor some of the most respected women in the metal and hard rock world.
It's been twenty years since Mercedes Lander started the Canadian metal band Kittie (with sister Morgan and original bandmates Fallon Bowman and Tanya Candler) in London, Ontario. They brought one of the heaviest and most fierce acts we had seen to date, and this is for all bands not just girl bands. There was a thing or two the guys could have learned from the harsh anguish they brought to their music, and I'm sure plenty of their male counterparts took notes and learned from Kittie's quick rise to stardom in the metal world. Their debut album 'Spit' was what got everything started in 2000. The album still to this day is highly regarded as one of the best metal albums of that era. 'Spit' was was certified gold by the RIAA and sold at least 600,000 copies in the United States. Keep in mind when 'Spit' was recorded the members of the band were only 15-18 years of age. Kittie went on to release their sophomore record 'Oracle' in 2001. It was also in 2001 that guitarist and backing vocalist Fallon Bowman left the band. Her infamous growls on the song "Brackish" instantly made her a fan favorite. They followed 'Oracle' with the release of 'Until the End' in 2004.
One thing that was the common thread that maintained the bands sound was the incredible hard pounding drumming of Mercedes Lander. Kittie incorporated nu-metal influences as well as incorporating speed, groove and death metal vibes. The combined chemistry she had with her sister Morgan gave the band this flare that wasn't seen or heard with other bands. Kittie went on to release 'Funeral for Yesterday' (2007), 'In the Black' (2009) and 'I've Failed You' (2011). One of the saddest things the band had to deal with more recently was the death of bassist Trish Doan who passed away in 2017. Vocalist Morgan stated after Trish's passing "She with her boundless energy, 10,000 ideas and a fiery, vibrant light that could never be extinguished, even now." In the time spend in the man Trish added an amazing creative element to the band and we were all saddened by her passing. Though 'I've Failed You' was the bands last release as of now in 2011, they started filming a documentary about the band in 2014 that would include all the past and present members of the band as part of a 20 year anniversary for the band. On August 30, 2017, the band announced the reunion of the original lineup for a one night only concert. They performed on October 27, 2017 in their hometown of Ontario. The show also coincided with the launch of the documentary. Whoever was in the crowd that night witnessed something that most of us would give anything to see. Kittie not only formed in the late 90's but they molded the whole metal scene and they worked hard to get to their rightful place at the top.
While Kittie was still pumping out albums Mercedes was also in the band The Alcohollys, a punk rock band that included original Kittie bassist Tanya Candler. Formed in March 2009, and started working on their self-titled debut EP. The band had done a handful of shows in 2010 when they received the Jack Richardson music award for Best Punk Artist of 2010. The Alcohollys still had that aggressive playing style that Mercedes previous band had but you got to hear those punk roots that wasn't seen as much in Kittie.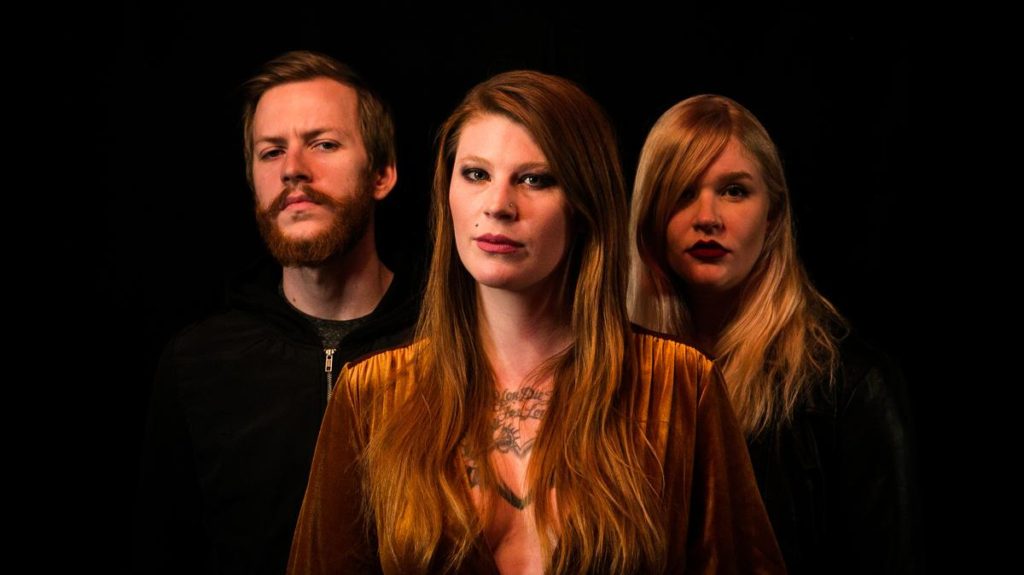 In October 2016, it was announced that Mercedes Lander had started a new sludge/doom metal band called the White Swan and released the single "Illuminate". The track instantly got fans acquainted with Lander's singing style, showing she is more than just a drummer. This time around however, Mercedes would be stage center playing guitar and singing as well as playing drums on the recordings as well. White Swan's debut EP, 'Anubis', was released on November 1, 2016. White Swan is drastically different from what Mercedes accomplished in Kittie, and we also get the opportunity to see what a well rounded musician she is not only on the drums but on guitar and vocals. The bands sound is a long way from the nu-metal like sound that Kittie dominated with, but sludge and doom is a beloved genre that has a huge fan base, especially in the U.S. In forming the band Lander stated "Basically, I had all these songs I couldn't use for any band that I was in and really thought it would be a challenge for me to write everything and try vocals for a change. In all honesty, these songs were my babies and I didn't really trust anyone to do them justice." I believe she knew that no one could really do these songs justice except the person who penned them and had an entwined passion for them to see the light of day. White Swan also released 3 more tracks on the 'The White' EP on June 9, 2017. The 3 additional tracks are just as amazing as the initial release and shows White Swan is here to stay and that's something we are thankful of. Doom fans are more than excited to welcome Mercedes to the genre with open arms.
Listen to both EPs below or click here
Mercedes is one of the strongest women to ever be in the metal scene. Fearlessly she tackled several different genres with these three bands, going from nu-metal, to punk and then on to a more sludge and doom sound. After becoming known for years as a talented drummer it took immense courage to go out on a limb and show her talents not only on guitar but vocals as well. Putting herself front and center for the world to judge, and we instantly fall in love with this new music she has created. Mercedes Lander has faith in her self first and foremost as a musician and songwriter. Today we celebrate the tremendous talent that is Mercedes Lander, whether it be Kittie, The Alcohollys or White Swan make sure to jam some of her hard hitting music today in her honor.