March is National Women's Month, and we have decided to celebrate some our favorite women in metal. Every Saturday during March we will honor some of the most respected women in the metal and hard rock world.
This week we will be talking about the amazing Kayla Dixon who is probably best known for fronting Doom Metal band Witch Mountain! Dixon, who has been singing since the age of five is a vocalist well versed in Classical, Jazz and Musical Theatre vocals. At the age of 13 she joined a jazz band, which was essential in honing her skills as a vocalist. She was previously a member of the Cleveland band Demons Within, and then in 2015 at only 19 years old, Dixon replaced Uta Plotkin (One of my all time favorite vocalists) as she joined up with doom metal giants Witch Mountain. When I was first made aware of this revelation, I was a bit skeptical that anybody would be successful at replicating the beauty and depth of Plotkin's vocals, however it didn't take long for me to realize that although Dixon is a different style vocalist, her approach to Witch Mountain material is equally strong and equally beautiful – Needless to say, I quickly became a fan! In 2016 two major events took place for Dixon. The first being that Witch Mountain released the monumental track "Burn You Down" which effectively shut down all the naysayers! Witch Mountain was already established but gained more national notoriety when they went earned the opening slot on a tour headlined by Danzig and Superjoint.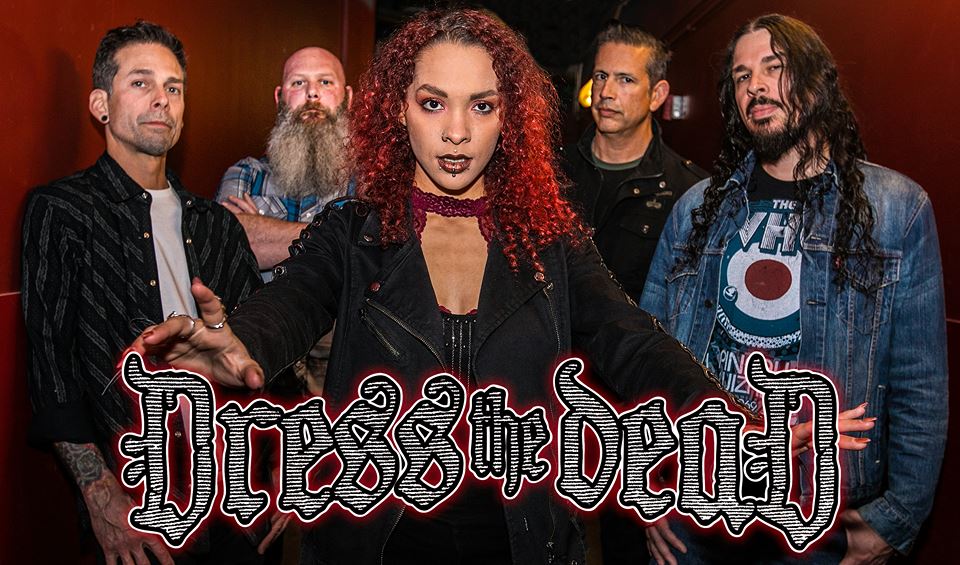 Being the driven and creative person Kayla Dixon earned her the recruitment into Sacramento Power Metal band Helion Prime, who are described as "power metal with themes based on actual scientific theories with the occasional sci-fi tribute." Although her tenure with the band was sadly short lived (Dixon and Helion Prime amicably split in 2017) we were fortunate enough to get the single 'Remnants of Stars' which further shows us the range that Dixon possesses. Finally on January 9, 2018 it was announced that Kayla Dixon would be joining with former Forbidden / Spiral Arms guitarist Craig Locicero in the thrash metal band Dress The Dead (Which had originally featured Peter Dolving of The Haunted on vocals). Although an album has yet to be released, we are blessed with a single that once again shows us the range of Dixon's vocals. Titled "There Goes the Sun" this song does a great job of showcasing the soulful side of Dixon's range while also giving us a glimpse of her harsher death metal vocals! Based on this single, I can tell that Dress The Dead is a band that will definitely help to push Kayla's voice to new and exciting territories! On March 23rd Dress The Dead released a teaser for their upcoming lyric video "Promises and Kisses!" which has all of us eager to hear the entire track. (Check out the teaser here) In addition to that news Witch Mountain have announced they will released their new self-titled LP on May 25th, so there is a tremendous amount of Kayla's vocals to look forward to over the following months.
Kayla Dixon is one of the most talented vocalists in Metal today. Through her vocals we get the blues and we get soul which sadly is missing in many modern vocalists. Through her inspired stage presence we get a performer who elevates the genre to an entirely new level! In her honor let's make sure to listen to any of the bands that have been lucky enough to feature her talent and I for one am looking forward to what the future holds for her!