The team here at Metal Nexus pride ourselves in the promotion of artists from all over the world and at various stages in their career. We are inundated daily with requests from not just bands, but their publicists and even fans sharing the latest video, song or album releases ranging from the underground to the well established veterans, as they all know whole-heartedly that we as a team will do our upmost to support and give a platform to as many artists as we can across the whole spectrum of Rock and Metal. While we each have our own preferences and tastes, the one thing that every one of us has in common is our sheer passion for music and our desire to make great music heard and enjoyed by as many people as possible.
Therefore, it is with great pleasure that I share with you today the latest video from Sludge lords Atala. The single "Wilted Leaf" is taken from their forthcoming concept album 'Labyrinth of Asmedai' which is set for release on January 26th via Salt Of The Earth Records. If this song is anything to go by, it is going to be one hell of a record!
"Basically, all we did musically was try and rip the roof off of the studio. Vocally I just yelled as hard as I could and blew my voice out, day one, fuck it, it's rock and roll, not pop" says guitarist/vocalist Kyle Stratton.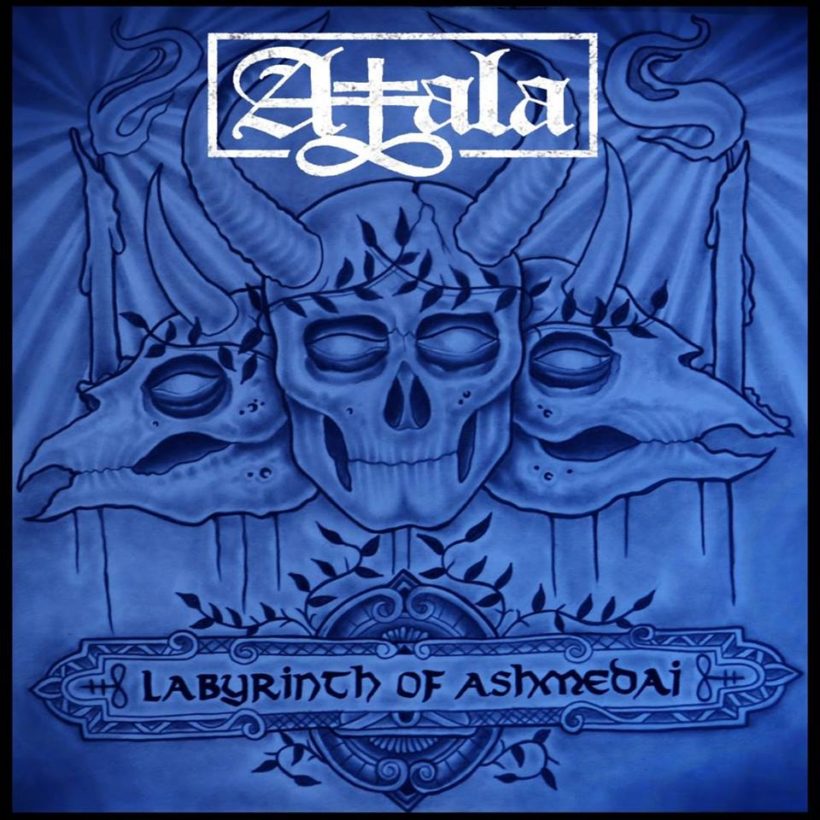 The video is set in the baron dessert of their hometown Twentynine Palms, California and our eagle eyed viewers may notice a certain special tribute, courtesy of front-man Kyle Stratton sporting a Metal Nexus shirt! Therefore, on behalf of the whole team at Metal Nexus we would like to express our immense gratitude and thanks to the whole band: Kyle Stratton, Jeff Tedtaotao and Dave Horn. Without artists like you we simply wouldn't exist, and our days would be a hell of a lot more mundane without the excitement and ecstasy that we get from listening to and discovering new music. We are all a part of this wonderful community be it musicians, fans, promoters or enthusiasts and here at Metal Nexus, we are all sincerely humbled by this unexpected token of appreciation and support. Thank you.
For a more in-depth glimpse at the concept behind 'Labyrinth of Asmedai' and talk on their recent mini-documentary, the legalization or recreational marijuana in California, playing at Roadburn and much more, check out the recent interview conducted by our very own Fist right here. And also an upcoming comprehensive review of the album should be available soon as well.
Pre-orders for 'Labyrinth of Asmedai' are available here.
"Wilted Leaf" Video was produced by Zak Kupcha  at Circulation Media and features Carmae Duchene as lead actress.