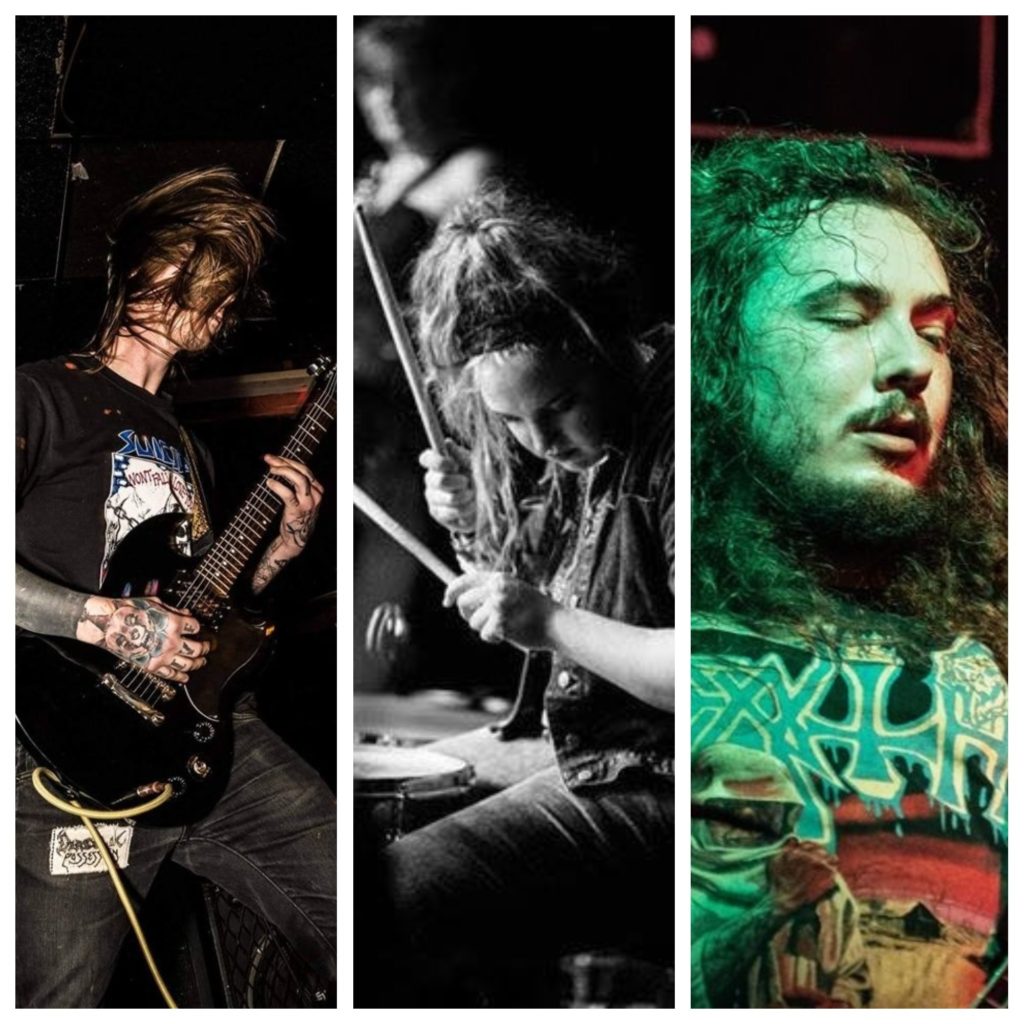 *This is part of our State Of The Art series, showcasing bands every Monday from the featured State*
This month's State is Nebraska!
Coming straight out of Omaha, Nebraska we have doomsters BongHammer. Unfortunately they do not appear to have any music available for streaming or download, however there is an abundance of killer live performances available via YouTube and Facebook. The band is a three piece made up of Ryne Sutej on guitar and vocals,  Amanda DeFord who is also a member of the band Trxlleydxdgers slaying the drums and vocals and the newest member of the band is Clayton Pace on bass who replaced former bassist Will who left the band because he relocated to Colorado. In addition to BongHammer Ryne and Clayton are also in the riff worshipping band Super Moon. 
BongHammer is a band clearly inspired by the greats such as Sleep and Cathedral and they do a fantastic job at carrying that torch! Judging by their sound and their Facebook the band is also influenced by the legendary Black Sabbath as well. Listening to a few tracks you will notice that the band puts a lot of emphasis on the bass riffs and with that they expel a tremendous amount of sludged out doom vibes. The band has played several shows throughout 2017 including Scour Fest, opening for North Carolina stoner band Toke, as well as opening for two piece band Lung which features Foxy Shazam bassist Daisy Caplan on the drums and a cello player. To say that Bonghammer could open for an array of different bands is an understatement.
Watching their live performances you can see what a massive wall of sound this band produces! Though the band doesn't currently have any recorded material you can still appreciate their music through these live videos and get a feel for not only their style and sound but also the stage presence they bring to their shows.  I'm really hoping that 2018 will see the release of an official BongHammer album or at the very least a well produced demo!