After honing their chops in other touring bands, the members of ATALA came together in 2013 when frontman Kyle Stratton, who owns two tattoo shops in their hometown, met up with drummer Jeff Tedtaotao, the brother of one of his shop's tattoo artists. After joining up with their first bassist, the band quickly linked up with producer Scott Reeder (Kyuss, The Obsessed), and released their self-titled first full-length in 2014. In 2016, the band followed up with the release of their well-received sophomore album, 'Shaman's Path of the Serpent', this time with current producer Billy Anderson (Sleep, Melvins, Mastodon) at the helm. After the departure of their previous bassist, current bassist and fellow tattoo artist Dave Horn joined the ranks. Now signed to Salt of the Earth Records, ATALA seeks to reach new heights and expand their horizons with the 2018 release of 'Labyrinth of Ashmedai', their most charging and conceptualized offering yet. ATALA have truly found their path, and their groove, with 'Labyrinth of Ashmedai'. We recently conducted an interview with the band as well which you can read here.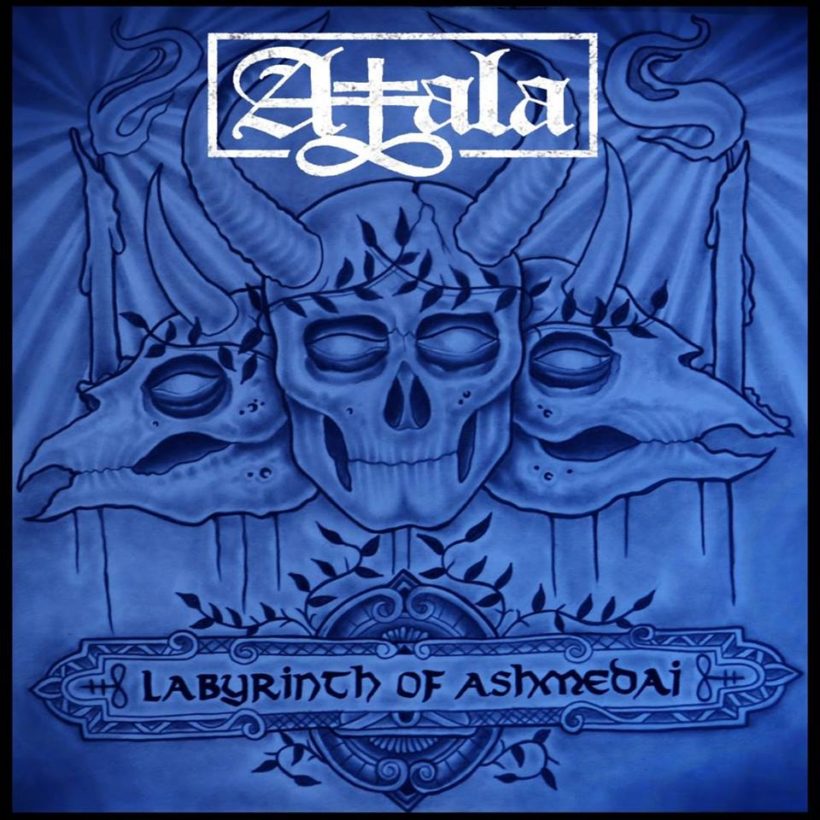 ATALA have performed at festivals such as Maryland Doom Fest and Holland's Roadburn Festival, And have shared the stage with bands such as Pallbearer, Baroness, Chelsea Wolf, The Obsessed, Coven, 16, Coliseum, Green Jelly and many others.
Although they've been releasing material since 2015, I'm ashamed to say that I was not overly familiar with ATALA. However over the past two weeks I made it my mission to familiarize myself with all their past material and while all of it gets high praise from me, I have to admit that with this new album ATALA have reached a new pinnacle of songwriting!
Right from the get go of "Labyrinth of Ashmedai" you soon realize that you're going to be in for a treat! This is a release that is not only earth shatteringly heavy but it is also insanely catchy! From the two album epics "Death's Dark Tomb" and "Infernal" (which are both spacious tracks that have enough progressions in them to keep the listener engaged) to the more uptempo and incredibly fuzzed out track "Wilted Leaf". Of course you can't talk about this album without mentioning "Grains Of Sand" which was the first taste of the album we received a few months ago in the form of a music video. The track was just a tease of what the album was to be as a whole, but it was just the tip of the iceberg in comparison to what the offering Atala has presented. 'Labyrinth of Ashmedai' is not your typical post-sludge album at all!
On 'Labyrinth of Ashmedai' ATALA have shown much growth as they are now at the level of master songwriters! Their blend of prog and spacious sounds to thick fuzzed out sludge riffs will appeal to fans of Electric Wizard and Neurosis but keep in mind ATALA is much more that a copy cat band. In my eyes they are one of the bands who are keeping heavy music alive and fresh!