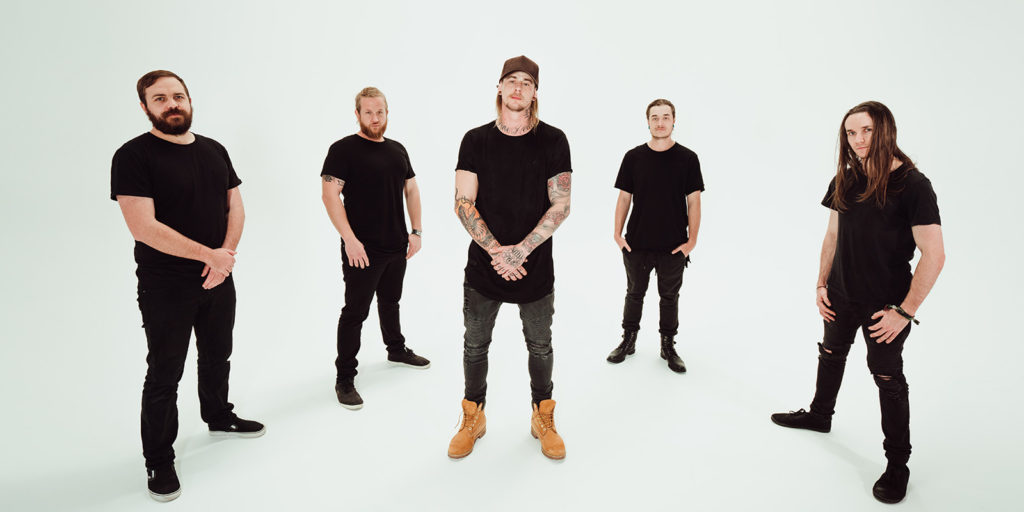 Hailing from down under in Australia where "everything wants to kill you", as the saying goes, A BREACH OF SILENCE is a "powercore" award-winning metal band. The band is back with its fourth all new music video, and this time it is a cover song. In the video, the 'strayan group can be seen covering Canadian artist THE WEEKND's song, "Shameless" and adding their own flavour of metal to it. The video was directed by Matt Donaldson. 
This is the fourth music video from their latest full-length album 'Secrets' which was produced by Fredrik Nordstrom & Henrik Udd who have previously worked with big shots like Bring Me the Horizon, Arch Enemy, In Flames. Here's what the band has to say regarding the cover version of "Shameless":
 
"Most of us in the band follow The Weeknd and we're huge fans of his music"says bassist Blair Layt. "We wanted to do something off the cuff and really different for the Secrets album, so Shameless was an easy choice for us."
Guitarist Mat Cosgrove continues, "We just wanted to try and make this song a bit more energetic by breathing some heavy rock and metal into it… and I think we achieved that!"
'Secrets' came out last year in 2017 through Eclipse Records which surprisingly if you weren't aware is the brainchild and creation of former and the very first Megadeth guitarist Chris Poland who featured on the first two Megadeth albums way back in 1985 and 1986. What an honour it must have been for A BREACH OF SILENCE  to get signed into Chris' label.
You can buy the compact CD for 'Secrets' right HERE! Meanwhile stream the video below.