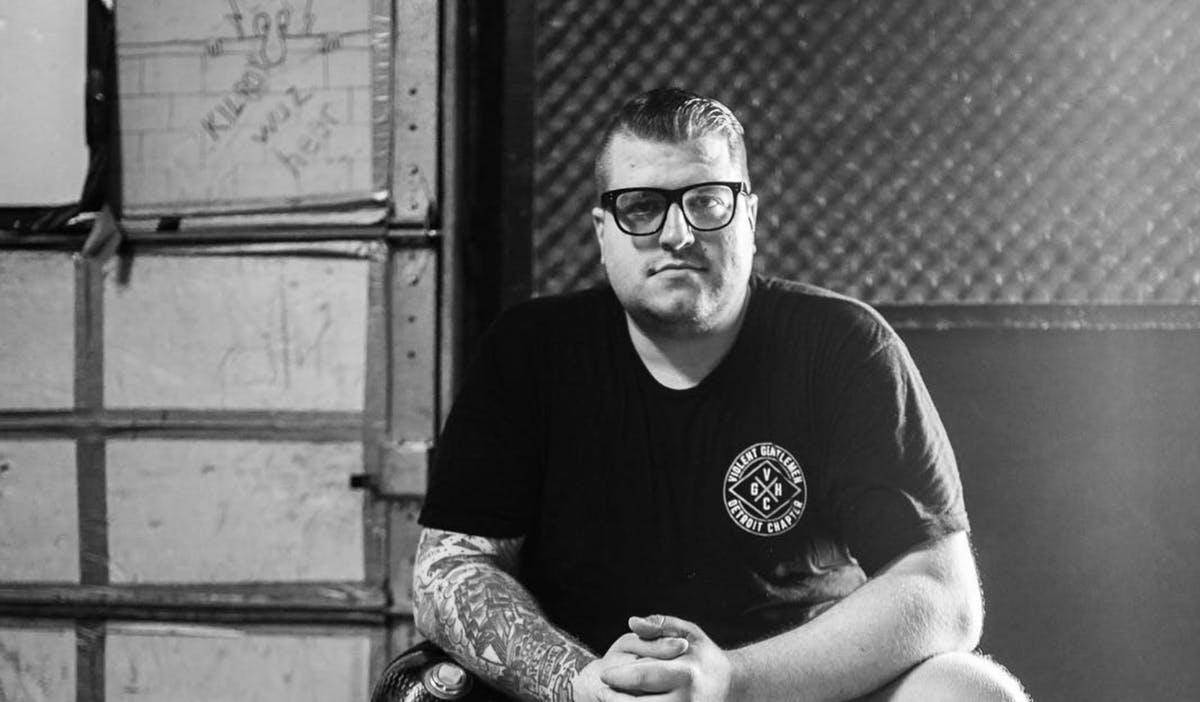 Andrew Tkaczyk is most known as the drummer for metalcore outfit The Ghost Inside, but also spent some time drumming for Michigan metalcore band For The Fallen Dreams as well.  Andrew also has his instrumental side project, One Decade, that self released their EP Coma Visions in 2017.  This would be the first batch of music to come from any of The Ghost Inside members and showcased a Tkacyk's chops on guitar, an instrument most didn't know he even played.  Coma Visions is as crushing as it is hypnotic with its giant grooves and penchant for atmospherics.  While Coma Visions and One Decade may have been overlooked, we think it's worth checking out.
Andrew Tkaczyk opens up about working with uber producer Will Putney on The Ghost Inside's upcoming album and how he pushed him to actually record the drums and not program them:
"Here's an example of Will doing that with us.  So I haven't really talked about this much either, but it's pretty amazing when I look back on it. 
When we first approached Will to do the record we got on a conference call with him.  We were telling him we have some songs, blah blah blah, we wanna do this, we wanna continue writing and have you produce, this and that, and I was like I think to make the process go faster I just wanna program the drums, and he's like "no". 
He's like "you should play the drums", he's like "it's fine, we'll make it work". 
I was like I know I could, but I know It would be very VERY difficult to be playing drums everyday for like 2 weeks, or a week or whatever, but he is the one who convinced and pushed me to actually play the drums on this record. 
Before….a year and a half ago, going into ok we're writing a record I was like eh we'll just program the drums, like whatever.   
That was literally my mindset, and then he convinced me and pushed me to do it, which is an example of him digging in deep and getting involved with it and wanting to do it right, and I'm SO glad that he made me do it. 
I struggled a lot.  It was very hard and it was a thing of we had a few songs ready to go, then continued writing in May of last year and I was used to all these songs, but while we were writing we were programming drums to write guitars  and put vocals over. 
So I knew how the songs went, but going down and playing them for the first time during tracking sessions.  That's hard if you're able bodied, that can be difficult, and for me there was some times where I got very frustrated and I would get really mad.  I'd be like "sorry" and Will's like "it's fine". Super calm about it. 
He put up with me, and worked with me through it.  I'm just so glad I did that instead of the way originally my thought process was of programming.
I'm glad I didn't do that, I'm glad that's actually me playing."
Here the full interview here: