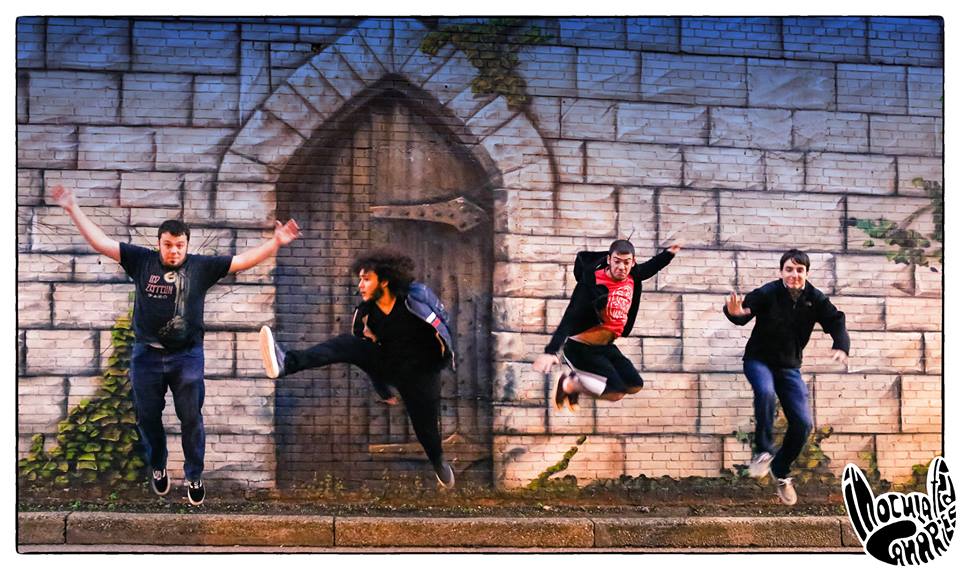 New York is the home of some of the biggest names in music ranging from Blondie, the Yeah Yeah Yeahs, and the New York Dolls to KISS, Anthrax, and the Beastie Boys.  It has proven, time and time again, that it's one state that definitely hosts a breeding ground for talent; and with no exception, The Inoculated Canaries are on their way to write their names beside those who laid the road on which they now travel with their latest release, 'Trying Times' which you can order HERE.
"Our songs come from personal experiences: beginnings and ends, loves and loss.  Ultimately to experience as much as possible and to not take yourself too seriously."  –The Inoculated Canaries
The Inoculated Canaries keep rock alive with the reintroduction of the once presumed long-gone spirit of the well-loved 70's rock feel and have continued to wow audiences show after show.  The New York quartet consists of Mike Rubin (lead guitar & vocals), James Terranova (drums), Dylan Gross (bass), and Brian Sweeney (keys).  Their genius blend of classic rock and modern progressive rock shows the wide spectrum of influences that saturate the band's musical style, while the band still steer the ship with their own unique sound.  When the two are mixed together, magic happens.  When asked about the chemistry within the band, Mike states:
"The [Inoculated] Canaries has felt like 10 different bands throughout its lifespan…We keep adding to our style because there are so many great influences we can learn from.  I spend 8-9 hours a day with these jerks and it absolutely contributes to how tight our live shows are.  I know what James is going to do before James even knows he's gonna do it."
For those unfamiliar with our 'Bucketlist' segment, here's the rundown:  Everyone has their list of bands they'd like to see live before they die, and musicians are no different.  This segment shines the light on our favorite artists' lists and gives a little sneak peek at who influences our influences.  Metal Nexus recently spoke with Mike and Brian to discuss their influences and what bands currently grace their Bucketlist.  Here's what they had to say:
Mike Rubin:
Tame Impala  
"I just wanna understand how he does that live. I'm such a huge fan of Kevin Parker and I think he has a fantastic ear for melody."
Mac Demarco  
"Again, the guy just has a fantastic ear for texture and melody."
U2  
"Honestly, I don't know why. I just feel like I should."
Brian Sweeney:
Muse
"So much of what they do is virtuosic, and I'm so impressed by their records.  I can only imagine what it's like live."
Rush
"I feel that as a weird band, Rush is the standard to which all weird is held.  I think the theory behind all their music and all the intricacies are so cool."
Panic! at the Disco
"I've seen them twice, and I need to see them again.  I was big into this kind of music growing up (I still am), and to me, Brendon Urie just encapsulates what it is to be a front man.  I have so much respect for him."
That's a pretty nice list if I do say so myself.  You can definitely hear some of these bands while listening through 'Trying Times', which I'm currently doing and I can surely say I'm a fan.  Check them out on Spotify, YouTube, iTunes, Amazon, and the band's website and you'll see what I mean! These guys have incredible potential to make it to the top, and I'm looking forward to seeing what they treat us to next!
Instagram: @theinoculatedcanaries