*This is part of our State Of The Art series, showcasing bands every Monday from the featured state*
This month's State is Vermont!
Hailing from Northern Vermont, Voices in Vain offers "hard-hitting, experimental, metal/hardcore." Originally formed in 2014, the band has released a self-titled EP and three singles. Their debut, full-length studio album, 'Narcotics and Animal Instincts' is anticipated to be released this summer.  At times sounding a bit Lamb of God – mixed up with metalcore breakdowns, separated by erratic, squealing guitar patterns and odd time signatures – their style is definitely unique and exciting.
Voices in Vain is a quintet consisting of Jeremy Urtz (vocals), Lucas Tabshey (guitar), Ross Temple (guitar), Scott Mullin (drums), and Patrick Boccio (bass).
On the band's 2015 EP, they incorporate a wide range of stylistic influences in a way that fits smoothly within each song.  At any moment, a song can transition from hardcore chugginess with growling vocals, to groove metal thrashiness, and then switch things up entirely by delving into atmospheric, post-metal, melodic sections.  The second track, "M.A.D." is a great example of how they incorporate all of these elements in an interesting and enjoyable way.
Following their 2015 EP, the band released a powerful music video for their single, "Sex Cells" in 2016.  It's hard-hitting both sonically and visually, displaying the band playing in a room splattered with blood and slasher film-style killings. The lyrics are equally intense with lines like, "Welcome to the United States… A place that's filled with hate… Forget what you know about love… Learn to discriminate."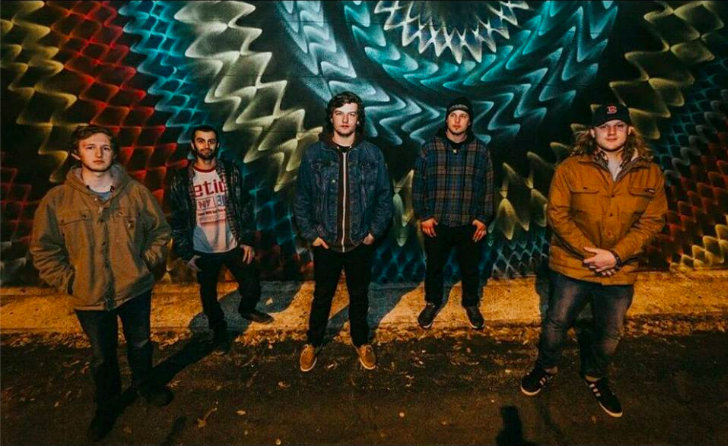 For a taste of what's to be expected on their upcoming LP, 'Narcotics and Animal Instincts,' the band has released two singles from the record – "Anarchrist" and "By Any Means Necessary." Of their second single, Urtz had this to say, "'By Any Means Necessary' is an ode to the current state of the world. The video is a tribute to the DIY music scene, and is a thank you to all of our friends and family who have both supported and pushed us to new heights. Lyrically, the song is dedicated to the people who have risked their lives to ensure justice and transparency from corrupt and violent authorities."
Overall, Voices in Vain add varying degrees of flavor to their aggressive, yet groove-oriented approach to their sound. Their anti-establishment message is delivered through their music in a way that is never boring and always offers plenty of surprises to keep things interesting.
Tabshey confirmed with me last week that the band is still finishing up their album that they intend to release this summer, followed by a supporting tour this summer as well. No dates confirmed yet. In the meantime, be sure to check out their music and videos, and look for dates for their exciting live shows if you are in the Vermont area!