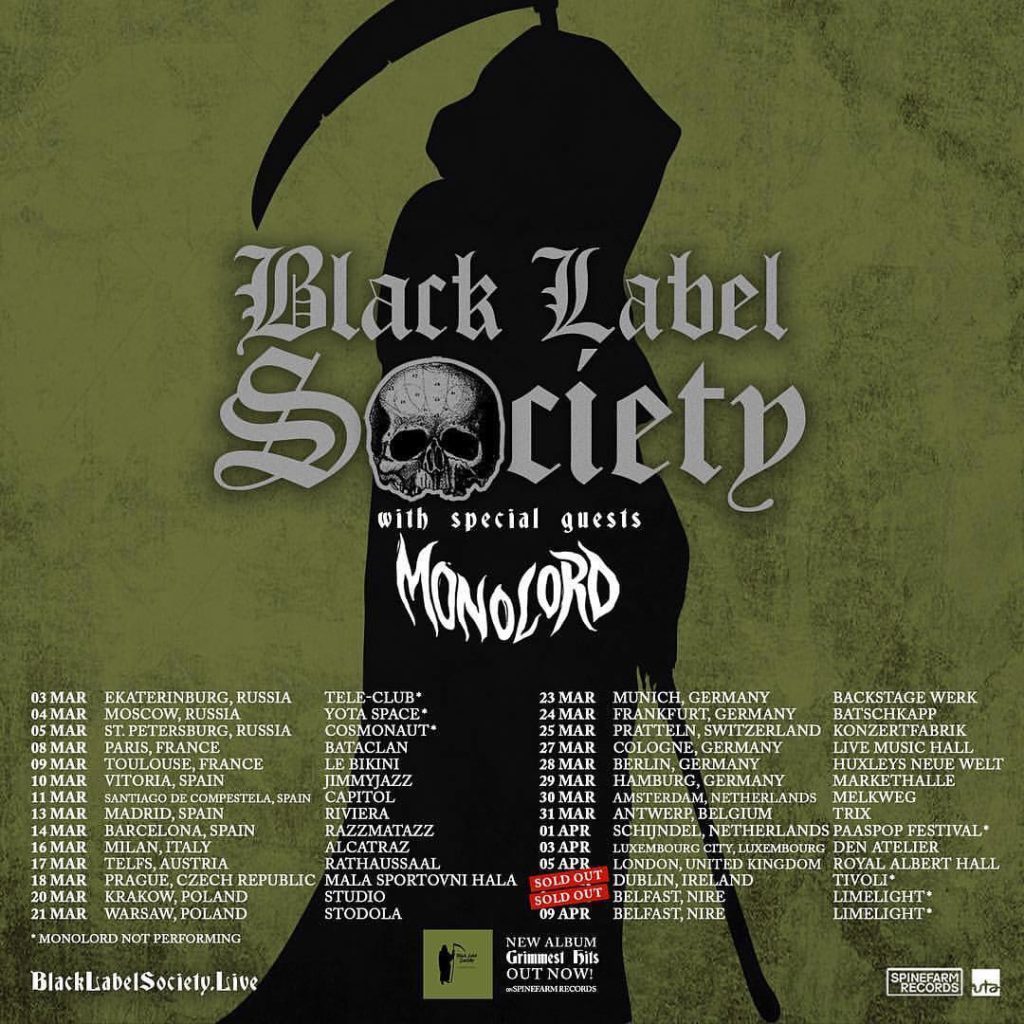 Gothenburg Doomsters Monolord have had quite the year in 2017 with their recently released third album 'Rust' receiving universal praise in reviews, and landing atop on multiple Album of The Year lists – including the #1 Album of 2017 on the Doom Charts. They have built up a rabid international fanbase in short order since their 2014 debut 'Empress Rising'. Truly exemplifying why some refer to them as the Nirvana of doom. Monolord are a rare breed, encompassing and transcending the genre with an unstoppable force both on record and on stage. Now, we are to witness the trio take to the stage as special guests supporting famed Ozzy Osbourne guitarist Zakk Wylde's Black Label Society in March and April. See for yourself why critics are raving about this band. Full tour dates below.
"Universally beloved… Swedish doom royalty." – Noisey
"The Platonic Form of doom…perfection… faultless." — Echoes & Dust
Monolord's enveloping, syrupy sludge is a vibe, a state of mind. Not riffs for riffs sake, but a collective buzzing, rattling and rumbling – a vortex of heavy rock density that consumes all others with a thunderous approach. As drummer Willems says "A heavy groove that contains both bombastic overkill and a lot of dynamics is what we always aim for in Monolord; in playing, in song writing and arranging, in recording."
Together, the trio comprising of guitarist/vocalist Thomas Jäger, drummer Esben Willems and bassist Mika Häkki create a massive, dynamic sound with ultra-low frequencies serving as its fourth member; creating an environment rather than a collection of songs.
"We've always been inspired by great band musicians – as opposed to technical solo peacocks," Willems says. "Because that force of a band really playing together as one single unit is incomparable. At its best, it's just unstoppable."
Monolord formed in 2013, quickly recording their 2xLP debut 'Empress Rising', which RidingEasy Records released in April 1st, 2014. The second album, 'Vænir', followed April 28th, 2015. The 2-song 'Lord of Suffering / Die in Haze' EP was issued in late 2016 amid the band's relentless touring schedule in order to tide fans over until the next full length. 'Vænir' landed on countless Album of the Year lists in 2015, and Rust is poised to open an entirely new range of possibilities for Monolord.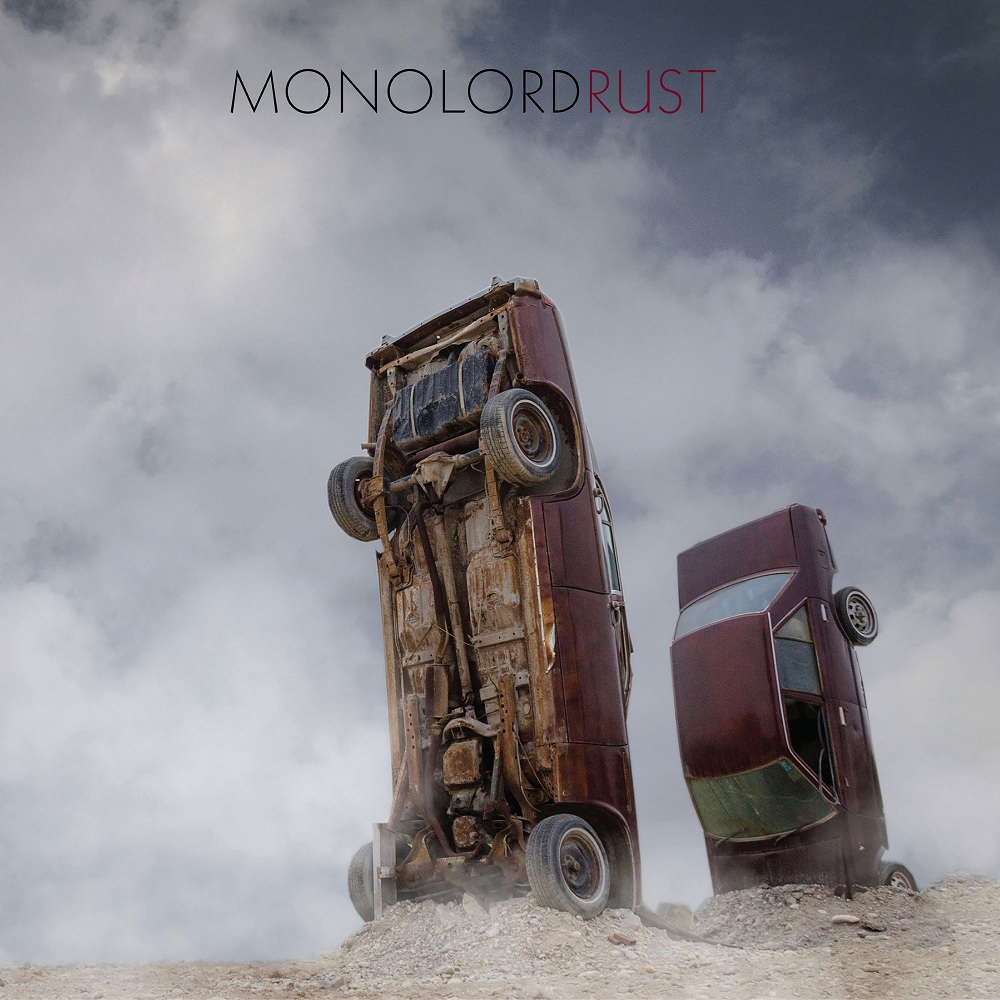 MONOLORD // BLACK LABEL SOCIETY TOUR 2018:
03/08 Paris, FR @ Bataclan (Tickets)
03/09 Toulouse, FR @ Le Bikini (Tickets)
03/10 Vitoria, ES @ Jimmy Jazz (Tickets)
03/11 Santiago De Compostela, ES @ Capitol (Tickets)
03/13 Madrid, ES @ Riviera (Tickets)
03/14 Barcelona, ES @ Razzmatazz (Tickets)
03/16 Milan, IT @ Alcatraz (Tickets)
03/17 Telfs, AT @ Rathaussaal (Tickets)
03/18 Prague, CZ @ Mala Sportovni Hala
03/20 Krakow, PL @ Studio (Tickets)
03/21 Warsaw, PL @ Stodola (Tickets)
03/23 Munich, DE @ Backstage Werk (Tickets)
03/24 Frankfurt, DE @ Batschkapp (Tickets)
03/25 Pratteln, CH @ Konzertfabrik 27 (Tickets)
03/27 Cologne, DE @ Live Music Hall (Tickets)
03/28 Berlin, DE @ Huxley's Neue Welt (Tickets)
03/29 Hamburg, DE @ Markthalle (Tickets)
03/30 Amsterdam, NL @ Melkweg (Tickets)
03/31 Antwerp, BE @ Trix
04/03 Luxembourg City, LU @ Den Atelier
04/05 London, UK @ Royal Albert Hall (Tickets)