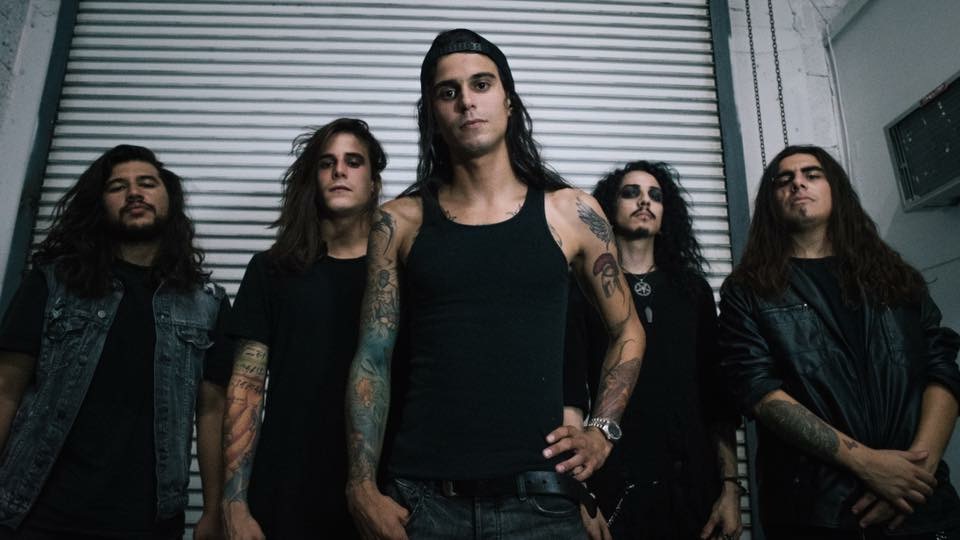 *In this series we pose the age old questions to a wide array of music lovers. As fans of music most of us keep a mental list of active bands we want to see live that we haven't yet seen. The Bucketlist brings to you those lists of your favorite artists and why those bands mean so much to them*
Loaded Guns is a Miami, Florida based rock band with a stylistic mixture of rock & roll and modern heavy metal. The band was founded in 2011 by vocalist Rafael Salazar and quickly picked up his brother Andrew Salazar on bass. The duo began to audition the best of the local talent and soon enough Loaded Guns had a full line up. In late 2015, the rock quintet signed a record deal with Century Media Records and shortly after headed to the studio to record their debut EP. Engineered and produced by the Grave Brothers (Asking Alexandria) of InnerSound Studios, the band is now geared up to release their new EP titled, 'Unstoppable' on August 25th. From the catchier, anthem driven songs like 'Bring Us Down' to heavy metal driven songs like 'Masks'; Loaded Guns has a lot to offer to the music community and brings a fresh new sound many have been craving in the rock world.
As fans of music we always have those particular bands that we want to see live. Some of them don't tour often, or their dates just never seem to lineup with our schedules. Those same musicians we watch on stage are no different. Not only are they also fans of music but they get to play alongside legends in the music industry that most of us look up to. Loaded Guns has been together since 2015 and has had the opportunity to play along a tremendous amount of bands in Southern Florida. We had the chance to speak with vocalist Raf Salazar and he let us know what his top 4 bucket list bands he wants to see are.
That's a tough one considering there is so much talent out there! But if I had to narrow it down it would be…
Avenged Sevenfold – For me, these guys always bring it! They know how to have a good time & they throw an amazing live show. They were actually my first concert ever, I fell in love with "The Rev's" drumming & the entire sound of the band.
The Devil Wears Prada – One of my favorite heavier bands & they wrote one of my favorite metal EP's "Zombies". They always have a smashing set list & they make the bucket list for sure.
Bullet For My Valentine – These dudes know how to write a shredding tune & execute them well live. I've always admired they old-school meets new-school approach & or definitely shows in their live performances. So much SHRED!
Vinnie Paul's "HELLYEAH" – Growing up Pantera was always one of my all time favorites but since they aren't active for a number of reasons they don't make my bucket-list for active bands but HELLYEAH sure does. The band still keeps that groove & live music feel that I have always admired. They really sound that awesome live!