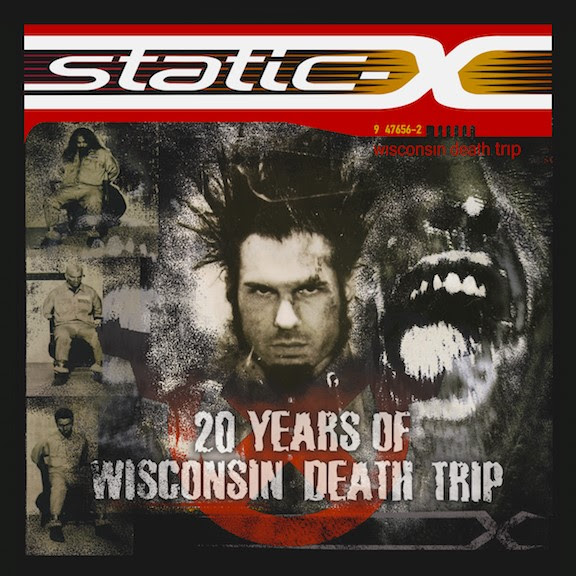 Static-X are reuniting with the original lineup to commemorate the 20 year anniversary of their successful debut album Wisconsin Death Trip. Bassist Tony Campos, guitarist Koichi Fukuda and drummer Ken Jay have teamed up again to release Project Regeneration, set to hit shelves and streaming services Spring 2019. The band has also planned a world tour to support the album and to honor their late frontman, Wayne Static, who passed away November 1, 2014. More information on the tour dates will be coming soon.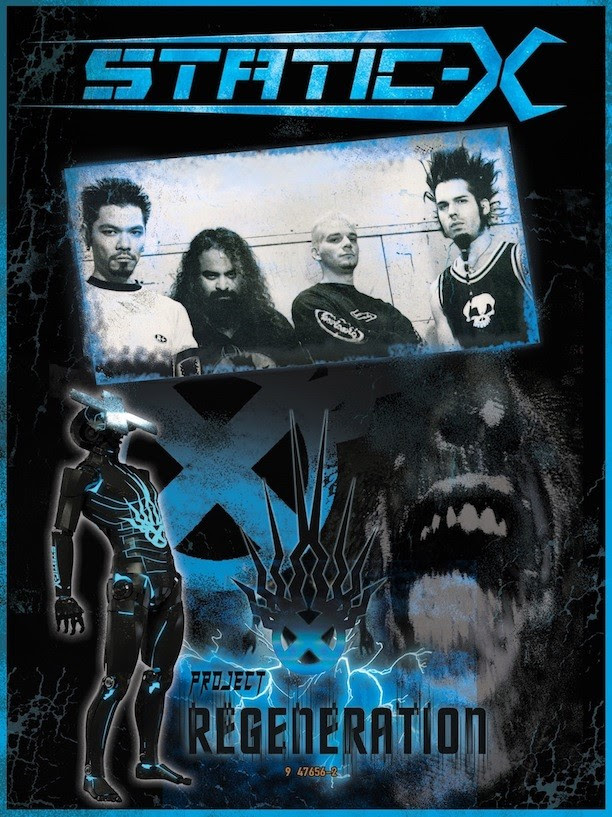 The band has compiled posthumous vocal performances and musical compositions that Static left behind. With help from long-time producer of Static X, Ulrich Wild, their seventh studio album will feature 12-15 brand new Static-X tracks.
Bassist Tony Campos explains, "With the 20th anniversary of Wisconsin Death Trip quickly approaching, it feels like the right time to pay our respects to the band, to Wayne, and to all the fans who have been with us right from the start." says bassist Tony Campos. "We had a lot of material to work with… several demos that Wayne left behind, as well as some really great isolated vocal performances from some nearly finished songs. Together, we have been writing and crafting something very special!"
You can check out teaser clips from a new music video, featuring brand new Static-X tracks, "Road To Hell", "Something Of My Own", "Terminator Oscillator", "Hollow" and "Disco Otsego" – along with a personal message from bassist Tony Campos about the inspiration behind Project Regeneration now here. For the unfinished tracks, guest vocals will be laid down by friends of Static-X. This process is being brought together by Sirius XM pioneer Jose Mangin, who is also credited as an executive producer of the project.
Campos says, "We have confirmed interest from our friends David Draiman, Ivan Moody, Al Jorgensen, Dez Fafara, Edsel Dope, Burton C Bell, and a few others," says Campos. "Unfortunately, due to everyone's crazy schedules, it is a little early to know how things will shake out. We are more than confident that the album will have some incredible guest vocalists, but it should be noted that it is still too early to count anyone in 100%."
"This is a celebration of STATIC-X, Wisconsin Death Trip, Wayne Static, and all of our fans," adds Campos. "We are very excited about what we have created, so we wanted to involve the fans early, and in a campaign sort of way, so that they can participate with us and help to dictate some of the things that we do."
Preorders are available for Project Regeneration, which comes with their name appearing in liner notes of the new album. Other special preorder options include merch bundles and several old school Static X merch to celebrate the anniversary of Wisconsin Death Trip. Preorders are available here. Static-X also plan on doing multiple video updates via Facebook Live chats over the next few months to keep the fans involved and updated on the process. To keep up to date on Static-X and their return follow them on Facebook, Twitter, or their website.