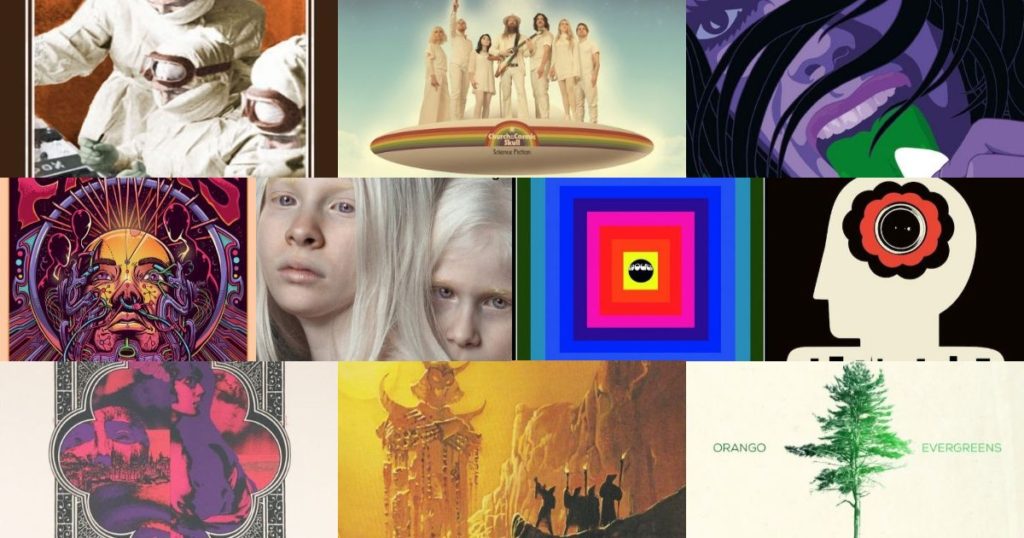 With what passes for rock and roll nowadays, who could really blame those that say the genre is dead or dying? But if you scratch just a little bit deeper, you'll find there is a whole new generation of artists well versed in the finer points of classic rock, penning brand new messages in fifty year old ink. Greta Van Fleet may have garnered the lion's share of hedgerow bustling from the mainstream, but there was a bumper crop of retro-leaning acts in 2018 proving there will always be plenty of room for bands that want to wrap themselves in velvets and party like it's 1974. It was tough to whittle the whole year down to ten releases, and even tougher to rank them. But after countless hours of analysis, these are the best things I heard this year; if you don't think they make 'em like they used to, you need to check this shit out.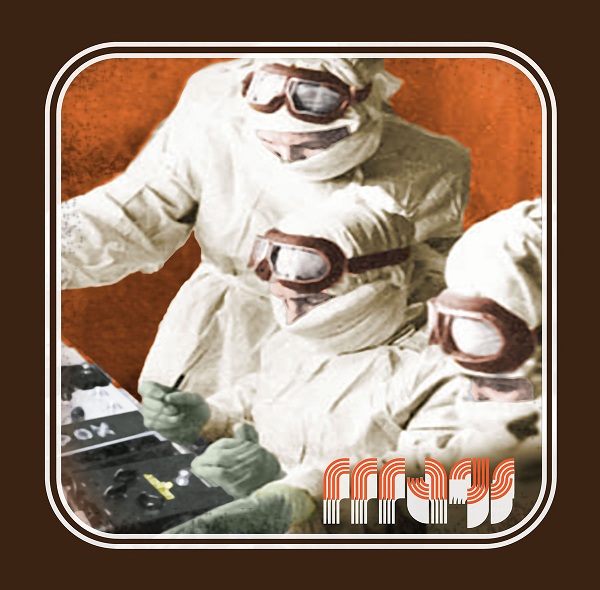 10 – RRRags – RRRags
The self-titled debut release from RRRags reveals them as masters of their craft. The Belgian-Dutch trio has been together little more than a year, but tracks like "Rag Machine" and "Bones" make them sound and feel like a unit seasoned by decades on the road. The riffs are thick and muscular, and RRRags weaves them into a psych-tinged southern rock sound, one that can comfortably run the gamut from full-blown choogle to the outermost limits of space prog.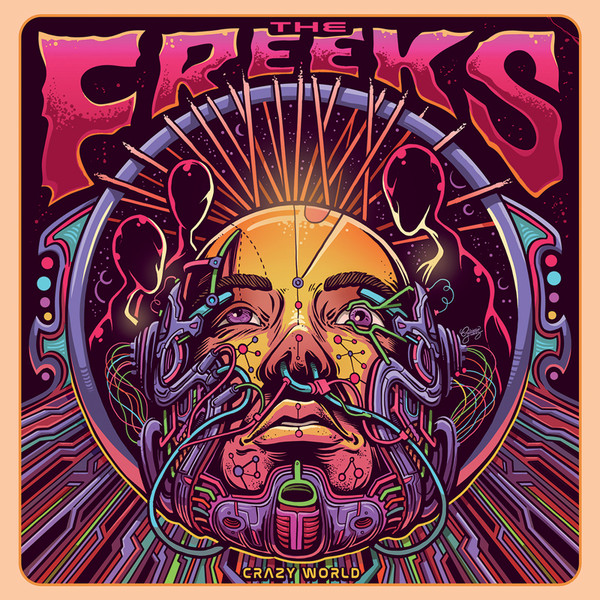 9 – The Freeks – Crazy World
Stoner rock founding father Ruben Romano and his merry band of L.A. pranksters The Freeks threw the outer space garage rock throwdown of the year with their fourth full-length, Crazy World. Romano's cigarettes-and-razor blades vocals lead the way on deranged glam romps like "This is Love," "Hypnotize My Heart" (which sounds like the theme for a James Bond movie about 007 infiltrating an intergalactic biker gang), and the gettin'-fucked-up-and-gettin'-sucked-up-into-a-spaceship-maaaaaan epic "Chronic Abduction."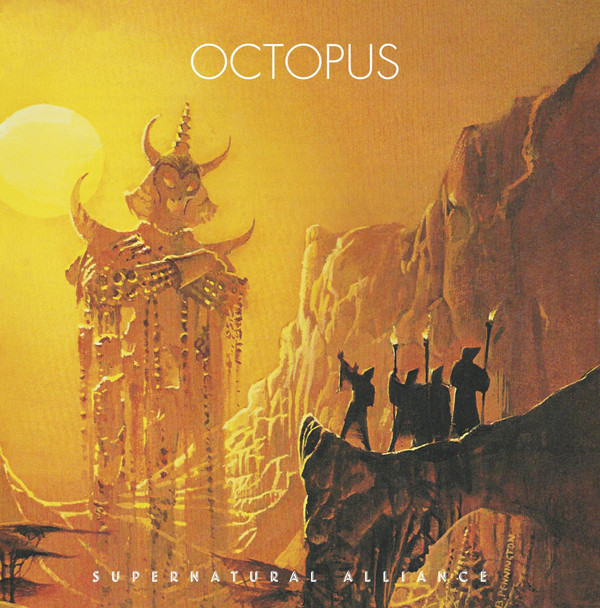 8 – Octopus – Supernatural Alliance
In his own year-end list, my colleague His Royal Majesty Count Doom used the term "riff-tastic" to describe Octopus's debut Supernatural Alliance, and I would be inclined to agree. A whirling mass of organ and guitars, Octopus comes on like a Detroit Deep Purple on tracks like opening salvo "Beyond the Center" and the sleazy stomper "Slave & Master." "Child of Destiny" sounds like an outtake from Rainbow's Rising, and the torch-soul showstopper "Fleetwood Mac" is a sultry, electric piano-driven example of a band operating at Full Rock Power.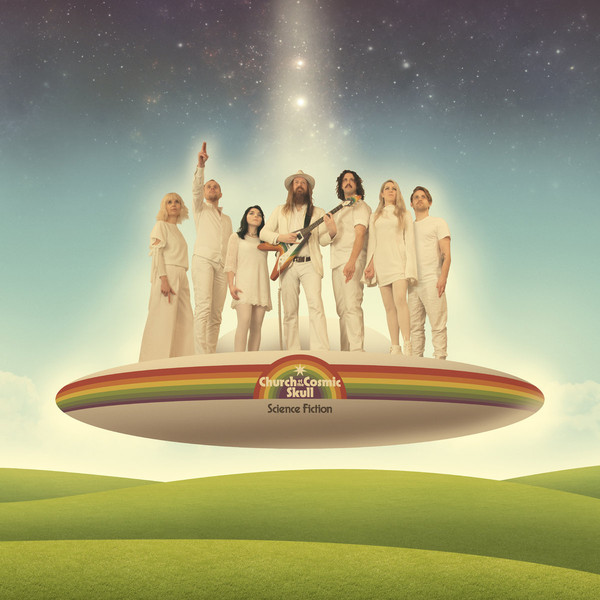 7 – Church of the Cosmic Skull – Science Fiction
Church of the Cosmic Skull's sophomore effort Science Fiction was one of my most anticipated releases of 2018, and the Nottingham septet definitely did not disappoint. The congregation is in full bloom here, all fuzz guitar and organ capped with staggering six-part harmony vocals. Science Fiction's songs go from full-on rock (the staggering title track) to psych-folk (the creepy creeper "The Others"), sometimes in the same song  ("Paper Aeroplane and Silver Moon," which starts at lush dream pop, drops headfirst into sinister horror, and somehow comes out the other side into pure classic rock glory.)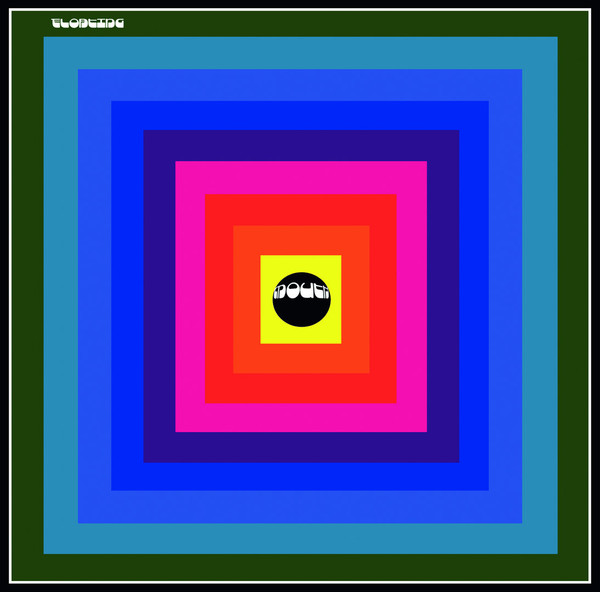 6 – mouth – floating
On their second album, floating, Cologne, Germany's mouth use elements mined from prog, pop, psych, and krautrock to construct a kaleidoscopic dreamscape of sound and colors. "madbeth" and "reversed" are slightly bent pieces of bubblegum psych, Gong goes Tiger Beat. "distance" sounds like the newest release from imaginary folk-prog supergroup C-Yes-N&Y, while "o.t.b. field" skitters and struts like the Black Crowes infiltrated by Holger Czukay. Probably my pick for Headphone Album of the Year, floating couldn't have been named more aptly.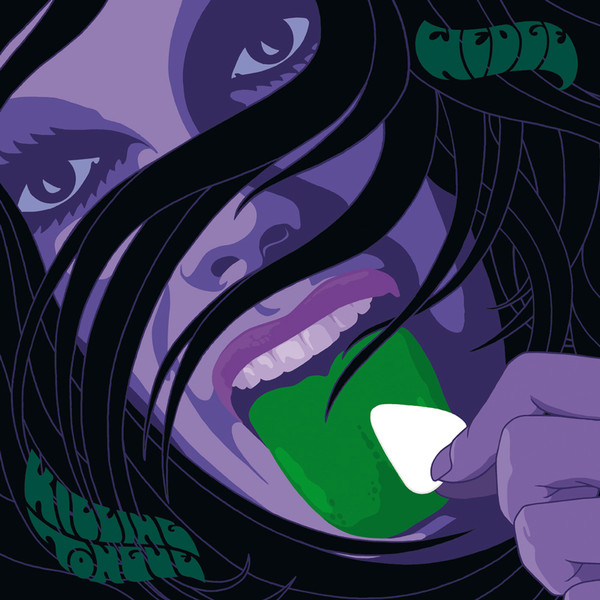 5 – Wedge – Killing Tongue
The most straight up pure rock record on this list, Wedge's Killing Tongue is a retro-hesh banger stripped refreshingly free of pretension and bullshit. The record's centerpiece, the sublime life-on the-road anthem "Tired Eyes," could comfortably slip in to any classic rock playlist in the world, while on tracks like "Alibi" and "Push Air" the Berlin trio sounds more like they're from somewhere between Jacksonville and Macon, sometime between 1971 and 1976. From start to finish, Killing Tongue is a blast; pop it in, turn it up, and go find yourself a little trouble to get into.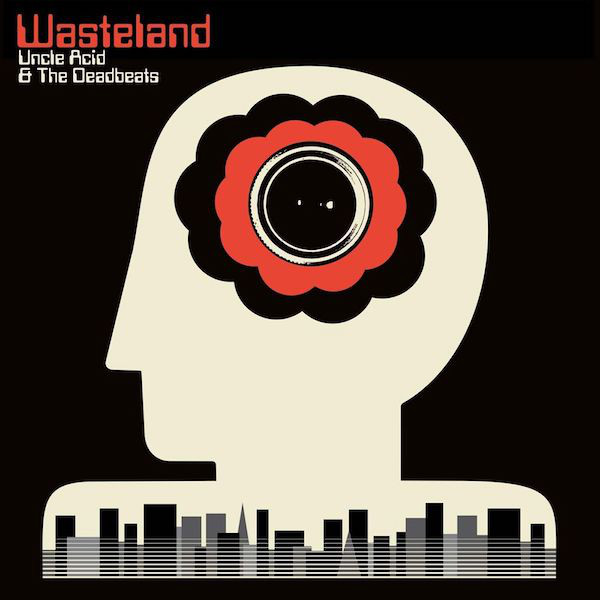 4 – Uncle Acid & the Deadbeats – Wasteland
After a three-year wait, we were blessed to finally receive an all-new collection of mind movies from aural auteur Kevin Starrs. On the latest Uncle Acid & the Deadbeats release, Wasteland, Starrs and Co. trade their usual themes of horror and murder for those of post-apocalyptic dystopia, but it still sounds super spooky, it still rocks hard as shit, and it's still covered in blood. Stompalong lead single "Shockwave City" answers the question, "Hey, you wanna hear Tony Iommi play through Eddie Van Halen's rig?", "Blood Runner" temporarily swaps the Sabbath fetishism for a Maiden one, and the title track is an absolute heartbreaker.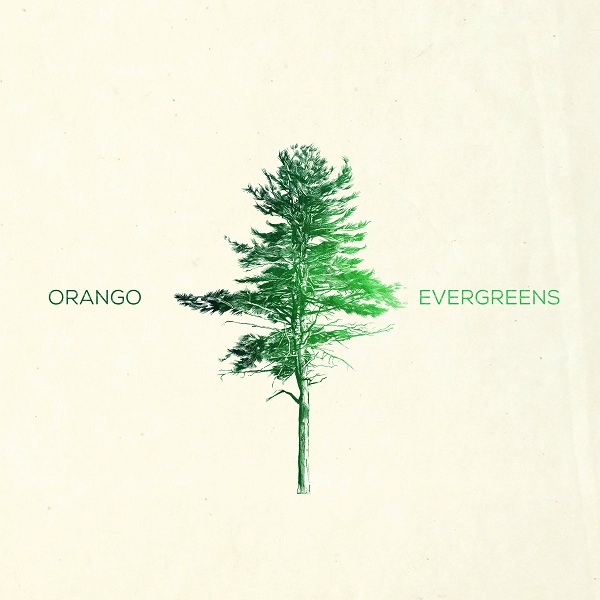 3 – Orango – Evergreens
For the better part of twenty years, Norway's Orango has been crafting gritty-yet-ornate classic rock, sweetened by the trio's trademark vocal harmonies. Their sixth album, the remarkable Evergreens, shows the band reaching new heights by stripping off a layer or two of the polish found on their previous works and allowing the music to breathe and sweat and bleed just a little more. Lead single "Loco" is a driving rocker that rides a bubbling fuzz bassline and a bravura vocal performance that recalls prime Paul Stanley, "Blue Heart" is ZZ Top playing 60's sunshine pop, and on the closing colossus "Evergreen," Orango pulls off the rare trick of composing and executing a sixteen-minute song that doesn't for one second overstay its welcome.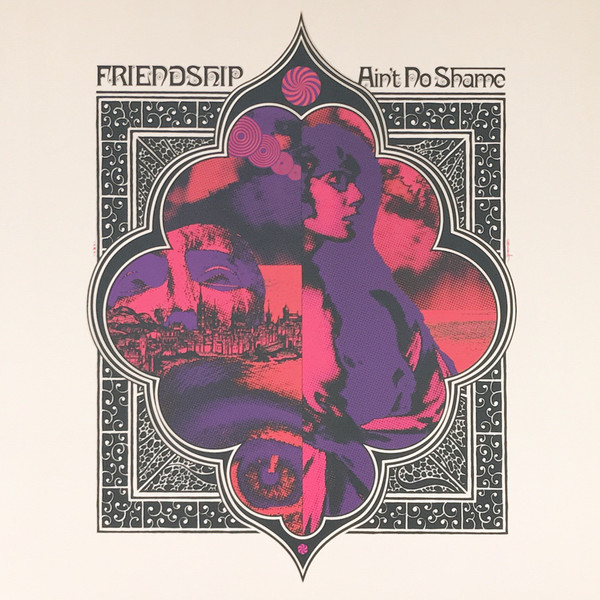 2 – Friendship – Ain't No Shame
Forty-two minutes of sunshine. On Ain't No Shame, their second album, Oslo trio Friendship have brewed up a heady blend of blissful retro rock steeped in funk, psych, and classic pop. "Harmony Turns to Sound" is the feel-good hit of an infinite summer on a better, brighter timeline than the one we currently inhabit, "Fire" is a satisfyingly greasy ball of sexed-up funk rock, and the transition from verse to chorus on leadoff single "Got Me Feeling So Good" is my single favorite musical moment of the year.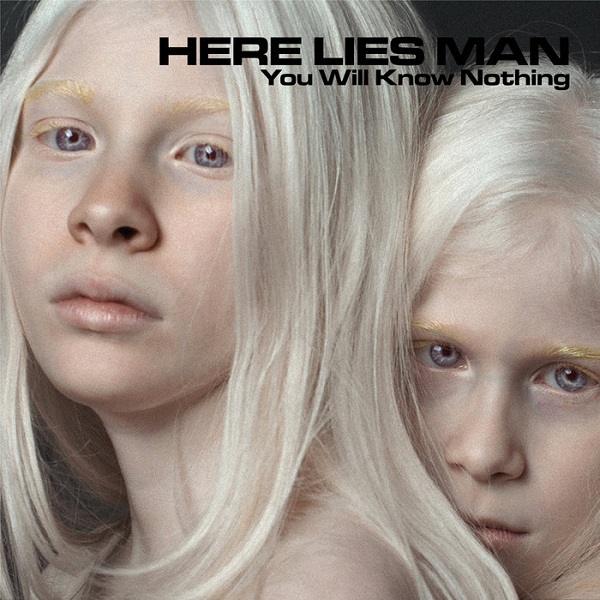 1 – Here Lies Man – You Will Know Nothing
Los Angeles collective Here Lies Man have turned in the year's most singular effort with their second record, the hypnotic You Will Know Nothing. Expanding on the "Black Sabbath plays afrobeat" aesthetic of their 2017 debut, You Will Know Nothing finds the band venturing even deeper into their explorations into the sacred groove. The thick, heavy riffs remain fluid and catchy ("Animal Noises" has dominated the playlist in my head for the last six months or so), while the minimal lyrics are presented almost as a ritualistic chant. I played this album for a trusted friend, and he asked me "How is it possible for something to be this sludgy and this funky?" I don't know, but Here Lies Man have certainly got it figured out.