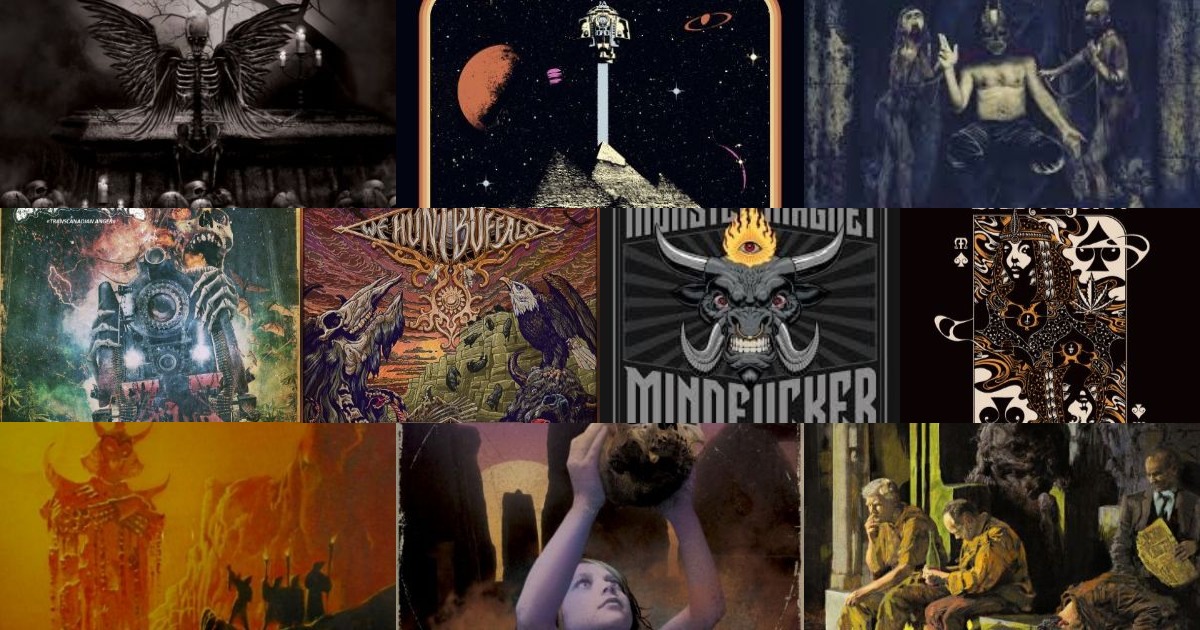 Between the exceptional work of underground bands such as Deviated State and Wax Lead (who both released vastly different but equally awesome releases) to mainstream heroes such as Judas Priest, 2018 has shaped up to be another very strong year for rock and heavy metal! Here is my list of favorite rock/metal releases of 2018!
The drummer of such bands as Kyuss and Fu Manchu; Brant Bjork has a music career that is prolific and frankly far more consistent that his former bandmates in Kyuss. Melding elements of stoner rock, jazz, blues and even R&B, 'Mankind Woman' is a laid-back psychedelic experience that feels fresh and relevant!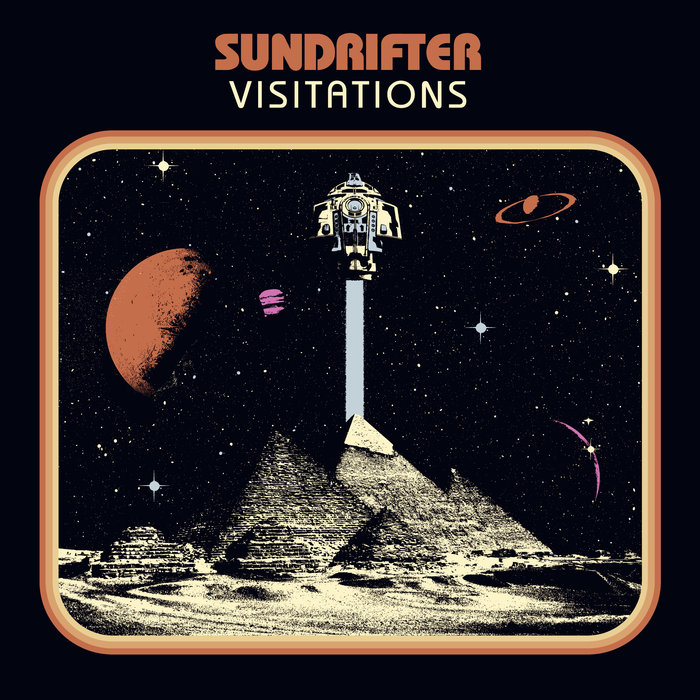 Sundrifter – 'Visitations'
This one seemed to come out of nowhere, but I am glad I stumbled upon it. 'Visitations' by Sundrifter is a modern classic that melds stoner rock, doom metal, and grunge in such a satisfying way that the listener will be compelled to give this multiple listens! It's equal parts relaxing as well as aggressive, which is something that can only be accomplished by top notch musicianship! Keep a look out for Sundrifter, I truly feel they're going to take the metal world by storm in the coming year!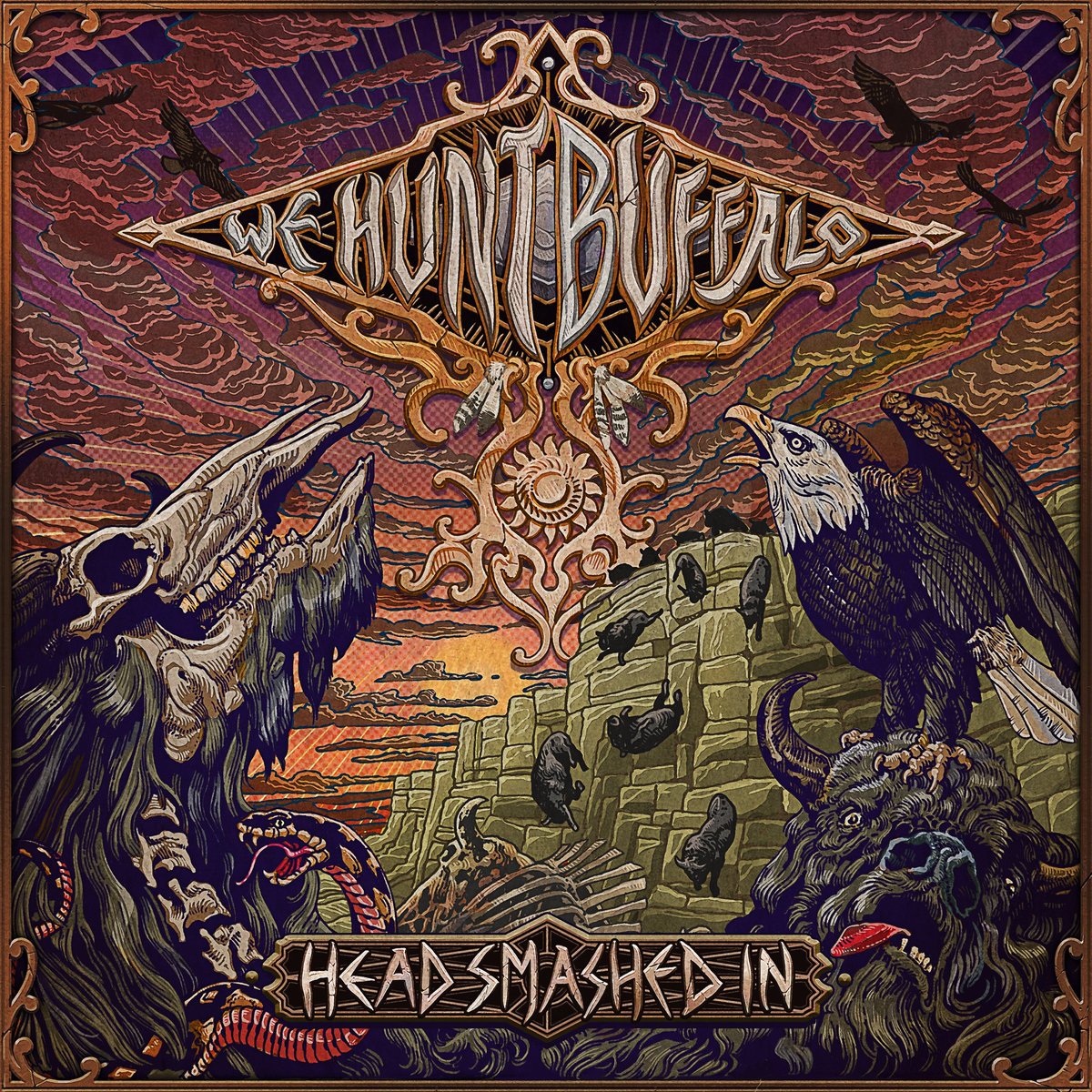 We Hunt Buffalo – 'Head Smashed In'
'Head Smashed In' by the Vancouver trio We Hunt Buffalo is their strongest album to date! It contains zero filler and instead we're treated to fuzzed-out guitars coupled with passionate screams and thundering bass and drums! Where past efforts from the band had stronger blues elements, 'Head Smashed In' instead beefs everything up and turns the volume and intensity up to 11!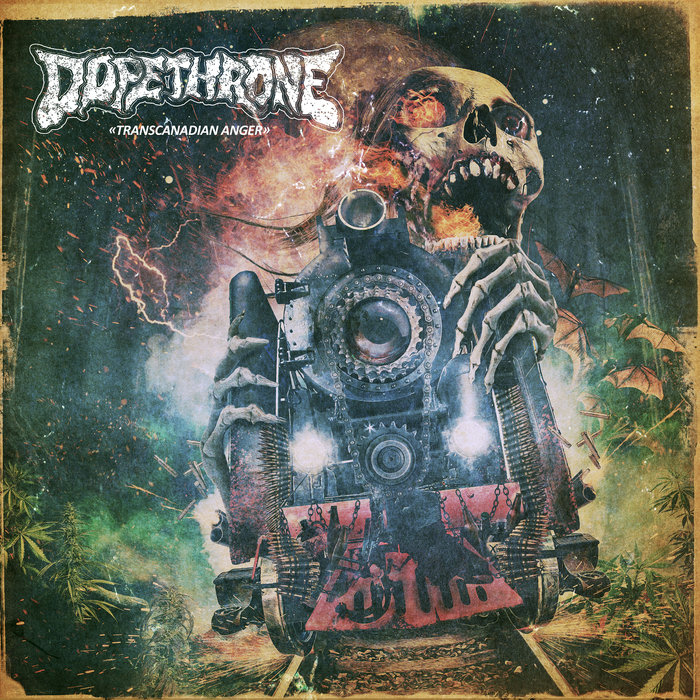 Dopethrone – 'Transcanadian Anger'
Dopethrone are a Canadian sludge/ doom metal band from Montreal, Quebec, Canada. Active since 2008, they are known for their abrasive mix of sludge, stoner, and doom with lyrics based in murder, cannabis and sleazy drug abuse. 2018 brought us 'Transcanadian Anger,' the fifth release from the band. This is a terrifying, massively fuzzed-out slab of sludge perfection! Dopethrone have pushed the boundaries of sludge and doom metal and taken it to even darker, more macabre places than ever before with this album.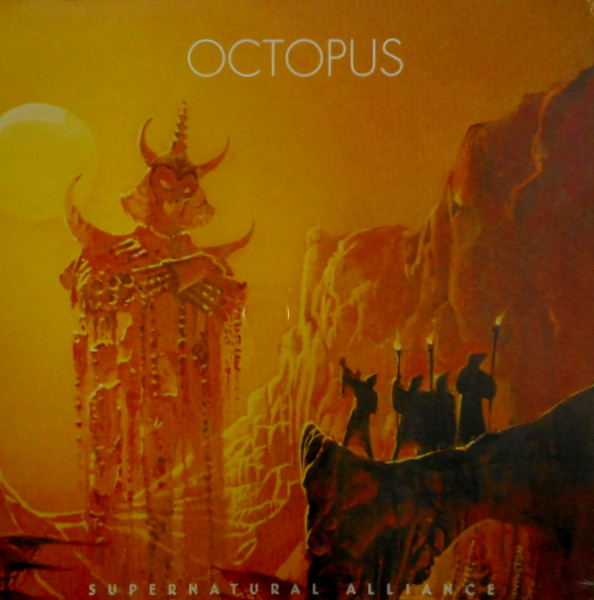 Octopus – 'Supernatural Alliance'
'Supernatural Alliance' by Octopus is one of (if not the) the most riff-tastic albums in 2018! Seriously, every song on this release will have you banging your head! This is an album that wears its influences on its sleeve, but it does it in a way that sounds fresh and reevaluating! No song on 'Supernatural Alliance' exceeds past the five-minute mark and that's a big plus in my book. Octopus don't give us boring, drawn out jam sessions. Instead we are treated to actual songwriting!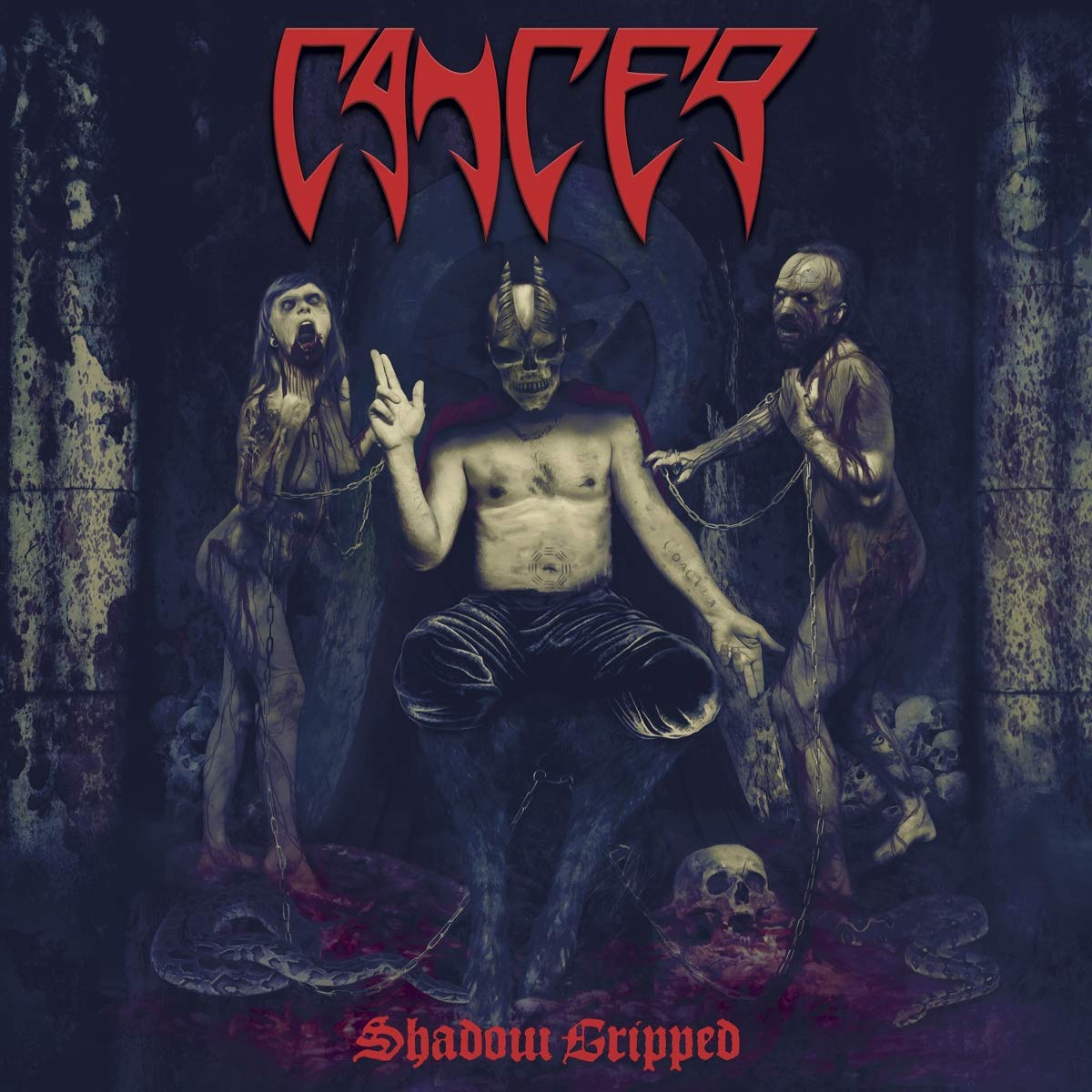 Cancer – 'Shadow Gripped'
After being absent since 2005's 'Spirit in Flames,' Cancer returned in 2018 with a new album – available now via Peaceville Records. 'Shadow Gripped' is an album that harkens back to the glory days of death metal! Cancer bring no new tricks with this new album, but with 'Shadow Gripped' they bring a death metal album full of aggression, melody, atmosphere, and above all, brutality!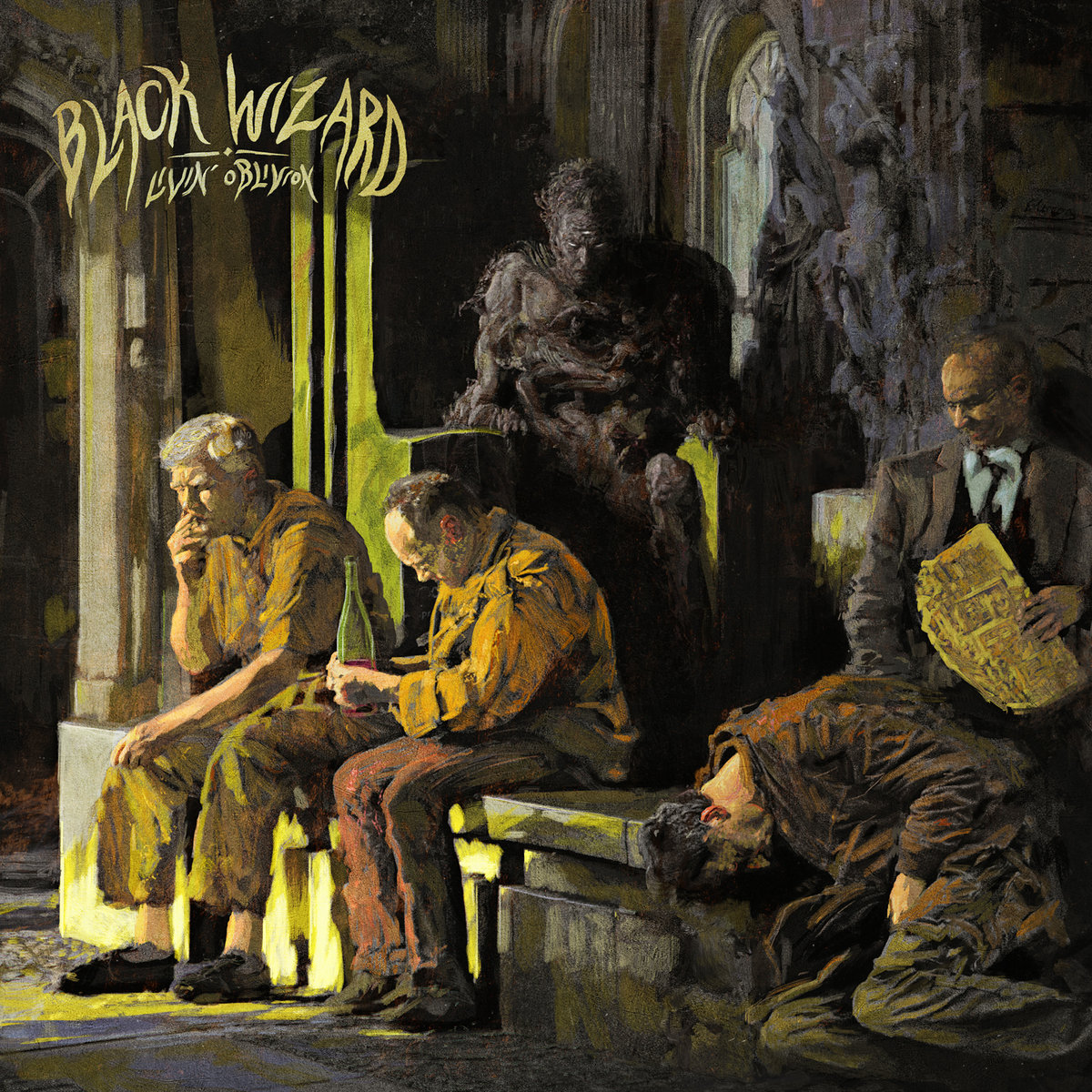 Black Wizard – 'Livin Oblivion'
'Livin Oblivion,' the fourth release by Vancouver-based doomsters Black Wizard (and the second release under the Listenable label), is a genre-bending, heavy metal amalgam of Iron Maiden harmonies mixed with the aggression of old school thrash metal! Black Wizard take influence from bands like Judas Priest, Thin Lizzy, Iron Maiden, and Black Sabbath; but instead of rehashing riffs and being content with sounding like a throwback band, they have found a way to take all these old school elements and push them forward to new heights! 'Livin Oblivion' is yet another example that new music is still worth seeking out! This album will surely go down as a modern classic in more than just the doom metal genre! Every track is written with purpose and, as a result, we are left with zero filler and 100% killer riffage!
Right off the bat I think Monster Magnet should get some kind of award for having the most accurate album title of 2018. 'Mindfucker' is an awesome return to form for Dave Wyndorf & Co. It was five years since the last MM release and during that time it seems that the band had the itch to get dirty and just rock! Since the passing of Lemmy Kilmister, there haven't been nearly enough bands willing to carry on the old traditions, so thank you Monster Magnet for embracing the spirit of rock!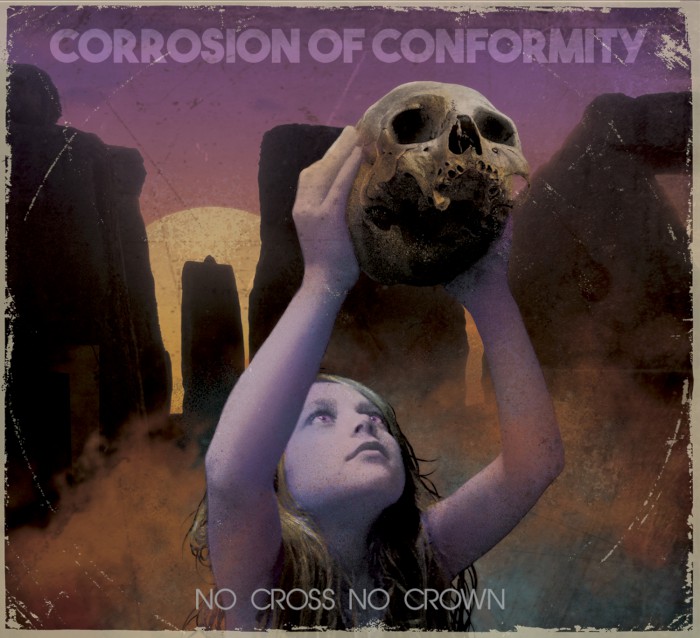 Corrosion of Conformity – 'No Cross No Crown'
With their first release being in 1984, Corrosion of Conformity is a band who has made significance impact in not one, but two sub genres of music (hardcore punk and sludge). Therefore, it shouldn't come as a shock to anyone at how excited the metal community was when it was announced that C.O.C. would be reuniting with vocalist/guitarist Pepper Keenan for a new album! It's been a dozen years since C.O.C. recorded new material with Keenan at the helm. Fast forward to now – I'm quite happy to say that fans of past works such as 'Wiseblood' or 'Deliverance' will find much to enjoy on 'No Cross No Crown.' To be frank, I knew from first listen that this is going to be one of the STRONGEST releases of 2018! Aside from a few guitar interludes that I'm not particularly fond of, I find that every other song on 'No Cross No Crown' is written to perfection! This is a band whose heart and soul can truly be felt in the music! From the chugging, massive riffs in songs like "The Luddite" and "E.L.M." to the melodic and soulful playing in "Forgive Me" and "A Quest to Believe" (Seriously, if the solo towards the end doesn't give you chills, you must be a robot), 'No Cross No Crown' offers everything fans of heavy metal should be asking for: riffs, melody, and soul! 'No Cross No Crown' will go down as a shining example of how a band 30+ years into their career can still surprise the masses by delivering an album that's easily comparable to any of the classics from their back catalog!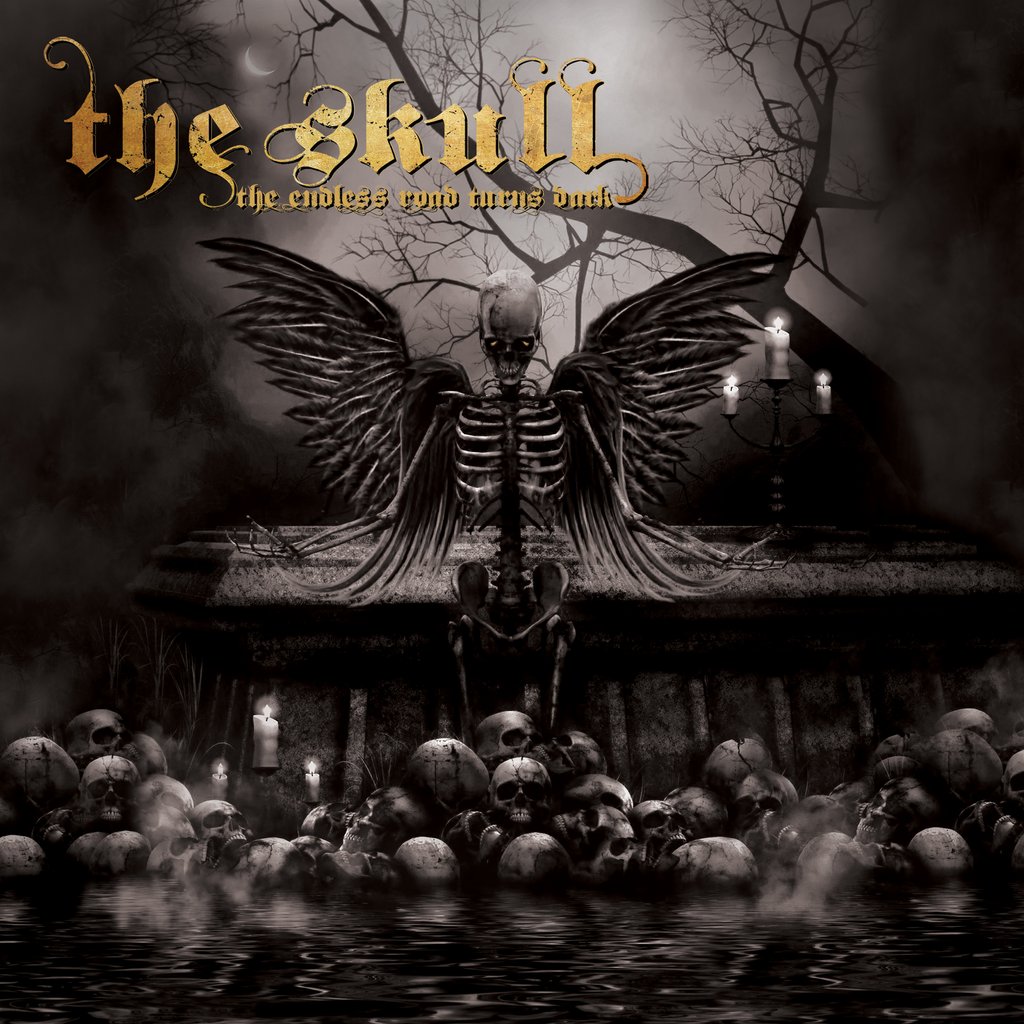 The Skull – 'The Endless Road Turns Dark'
And now we reach my number one album of 2018: 'The Endless Road Turns Dark' from The Skull; the band which features members of iconic doom metal bands Trouble, Witch Mountain and Cathedral. Since originally forming in 2012, 'The Endless Road Turns Dark' is the band's second studio album, released on September 7th, 2018 as a follow-up to their 2014 debut album 'For Those Which Are Asleep.' Both albums have been released via Tee Pee Records. From the first riff on the opening title track of 'The Endless Road Turns Dark' you know that you're traveling down familiar doom metal territory! With its gargantuan riffs and steady rhythm section, to the soaring vocals of the voice of doom himself (Eric Wagner), this exactly what you'd hope for when doom metal icons collide! It's heavy, hard hitting, aggressive, and beautiful all at once! The Skull have successfully managed to release a modern metal classic!