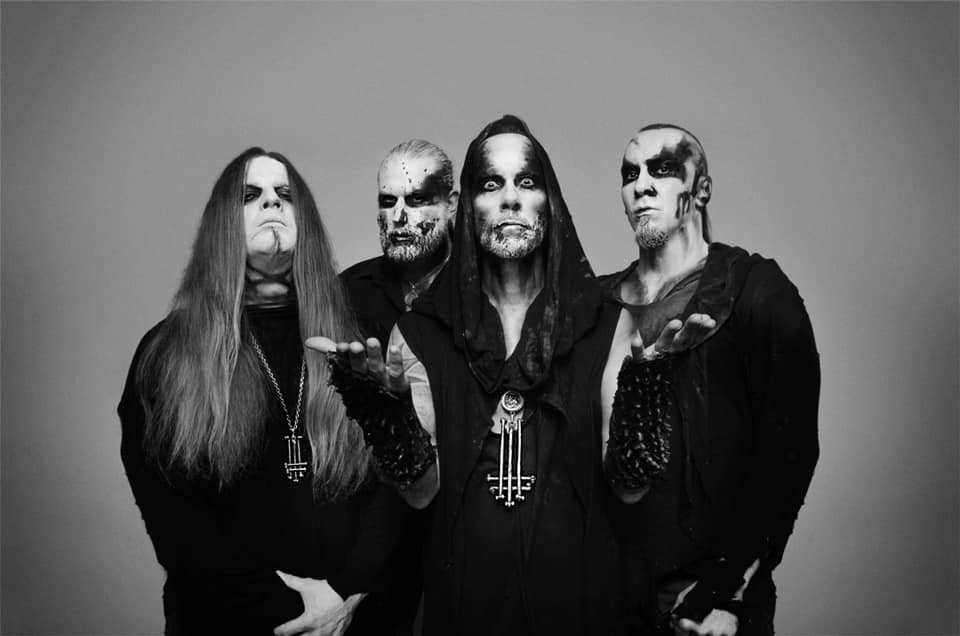 Extreme death metallers from Poland, BEHEMOTH, spearheaded by front man Nergal have released a fresh new music video that goes by the name of "Ecclesia Diabolica Catholica", from their recent album, 'I Loved You At Your Darkest', which was released back in October to widespread acclaim. Grupa 13 has been working with BEHEMOTH for a long time now, and continues to awe the fans on this video as well.
The new video has been released just before the band starts decimating European shores as they embark on a month long tour starting tomorrow in Frankfurt, Germany. The band is ready to unleash the new tunes to their legions, as the new album tour cycle commences.
Produced by the band themselves, 'I Loved You At Your Darkest' was received well by the fans, some even claiming it to be better or at par with 2014's 'The Satanist'. The album was mixed by Matt Hyde (SLAYER, CHILDREN OF BODOM) and was mastered by Tom Baker (NINE INCH NAILS, MARILYN MANSON). The album has been featured both in our Assistant Editor's 'Top 10 Albums of 2018' and in 'Mark's Top Ten Albums of 2018' as well.
Bassist Orion comments on the release of the new video, "Behemoth Legions! As this 'ILYAYD' adventure continues onwards, we want to share a new video with you!
Since we began the writing process, 'Ecclesia Diabolica Catholica' was a stand-out contender to be featured as a single and music video. As the song evolved during rehearsal and recording, it gained this lively, furious vibe… which you hear now – thus, it includes live performance elements which we've not done in quite some time.
We are happy to work with Grupa13 once again – and once again, they showed their super-professional approach at every step of the shooting and video production. While many people try to create their own music videos, often there is better pricing when choosing to outsource instead. Two separate locations, hours of preparation, but it was all worth it. In absentia dei, we evangelize! Enjoy!"
Don't forget to check out the European tour dates here, as they start touring from tomorrow. Now, go ahead and let your stereos blast some blasphemy!