*This is part of our State Of The Art series, showcasing bands every Monday from the featured State*
This month's State is Alaska!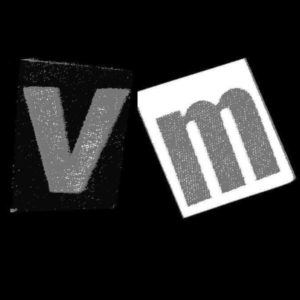 Alaska is turning out to be one of the easiest states for our State of the Art series. So much good music from our 49th state. This week, let me introduce you to a band that grabbed my attention from riff number one. Dirty, straight forward Rock 'n Roll with a heavy hit of Punk and Hard Rock from Big Lake, AK. I give you Vicious Mammals.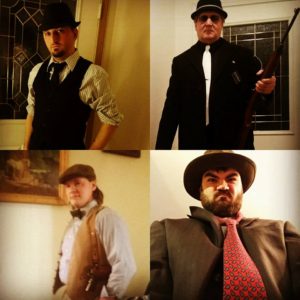 Self described as "straight-ahead, sleazy, trashy, punky rock n' roll", Vicious Mammals has a sound from the late 70's, the sordid lyrics of the early 80's and the attitude of a 60's biker gang. Like something out of a film noire gangster movie from the 40's, I could imagine seeing this band racing around in a Model A roadster painted in rust, Bondo and So Cal flames, blasting the Ramones on the way to the strip club where only the best party strippers would be available to them. Once having their fill of alcohol and snorting coke off of a hooker's ass, they getting kicked out for starting a fight with the bouncer and having a high speed chase with the fuzz on the way home which, of course, would invariably lead to a gun fight; the audience cheering for the bad guys. Really cool in a very bad way. Members of Vicious Mammals include Junkyard Jesse and Dick Nitrous on vocals and guitars, Dale Payne on the kit and CJ on bass. While most songs ground themselves in the Punk sound, a mix of Blues, Rock and Hard Rock grooves and riffs back their sound off just a little shy of being obnoxious or be pigeonholed into being anybody's wannabe band. Maybe Rockabilly Hard Punk. Maybe Hard Rock 'n Punk. I don't know. Cool as hell though! Vicious Mammals have one full length release called Switchblade Ballerina. The album include songs about badass chicks, like "Suzie", "Wendy O.", "Pet" and "Queen of Spanard"; badass cars like "Black and White Limo", "Hot Wheels" and "Smokey the Bandit"; badass individuals like "Public Enemy" and "Charlie"; and badass situations like "Said and Done", "Girl in the Water" and "Payday". Sex Pistols meets Motorhead cool. Liking Social Distortion, Chuck Berry, Moonicorn and being influenced by "basically everything that rocks", Vicious Mammals "beer and adrenaline fueled" sound is rough and raunchy and more fun to listen to than should be legally allowed. One cannot help but tap their foot, bop their head and smile at the new, yet familiar music this band provides. Way too much damned fun! Seriously, give these guys a listen. You won't be sorry. While you sit back waiting for more good badness to come from Vicious Mammals, they will either be in the studio or out pursuing their current interests: "Booze, hookers, cocaine, and evading the cops in high-speed pursuits." With some luck, this won't become Jailhouse Rock…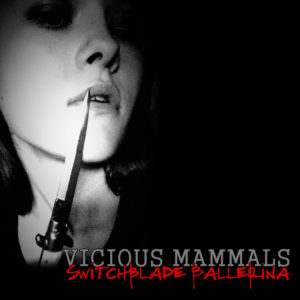 More information about Vicious Mammals can be found at: BandCamp Web Facebook YouTube