*This is part of our State Of The Art series, showcasing bands every Monday from the featured State*
This month's State is Pennsylvania!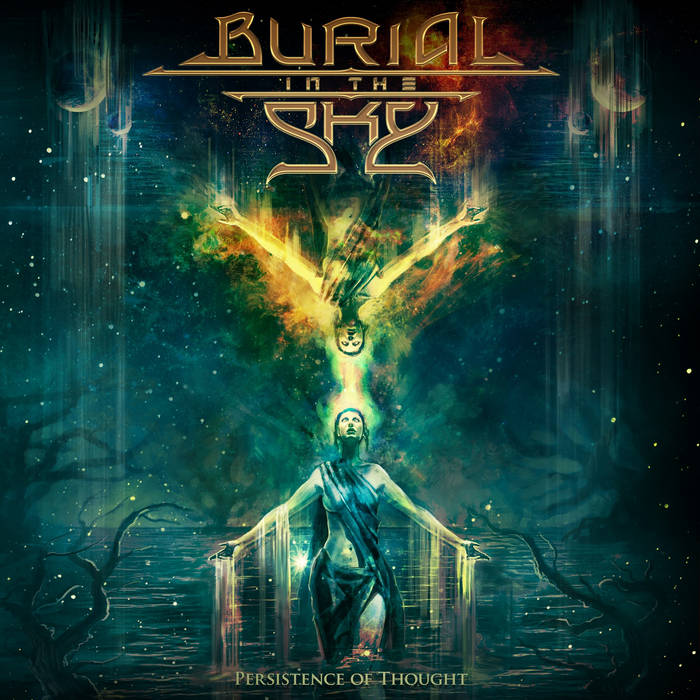 There was a plethora of great releases in the tech death realms last year. Obviously, not all of those technical death metal albums of 2016 were shown the love they deserve on Metal Nexus… With that said, I am currently kicking myself in the ass for not covering Burial In The Sky's jaw-dropping debut LP last year. The absolute least I can do now is have Burial In The Sky as the first featured artist for this month's State of the Art: Pennsylvania series! Since the band was birthed in 2013, they have only delivered solid material. Now – with a demo, EP, and full-length, under their belts – the future could not look any brighter for Burial In The Sky. The Mount Carmel, Pennsylvania natives, Will Okronglis (guitars, vocals), James Tomedi (guitars, bass) and Sam Stewart (drums), produce a unique brand of death metal with appeasing, technical guitar licks and a dreamy, celestial atmosphere.
The writing duo of Okronglis and Tomedi even dialed in Samus Paulicelli of Decrepit Birth for the session drums on last fall's Persistance of Thought! The album is an exquisite display of Burial In The Sky's skills in both, composition and virtuosity – a distinct calling card for fans of Rivers Of Nihil and Fallujah. Be sure and also check out the Psychosis demo and Transcendence EP also; both of which are noteworthy works of blasting technical death metal. As for the epic Persistence of Thought, you can find it streaming in full below!
To learn more about Burial In The Sky, visit them on Facebook here.
Support the Burial In The Sky by purchasing their work on Bandcamp here.