*This is part of our State Of The Art series, showcasing bands every Monday from the featured State*
This month's State is Pennsylvania!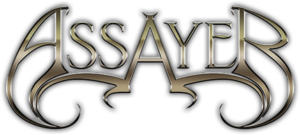 April takes our State of the Art series to Pennsylvania. One of the first thirteen colonies of the United States and becoming a state in 1681 and second to ratify the United States Constitution, Pennsylvania is bordered by Delaware, Maryland, West Virginia, Ohio, New York, New Jersey, Lake Erie and the Canadian province of Ontario; being split in the center of the state by the Appalachian Mountains. Of the fifty states, Pennsylvania is the 33rd largest, 5th most populous (pop. 12,802,503) and is the 9th most densely populated. With its large population and density, Pennsylvania boasts the 5th highest gross state product of $644,000,000 and houses about fifty Fortune 500 companies. Named after William Penn, the state was originally organized as a Colony of New Sweden along with what is now Delaware. Pennsylvania covers some 46,055 square miles, 490 of which are covered by inland waters. While the capital is Harrisburg, I take you to the largest city of Philadelphia where we find one helluva destroyer band called Assayer.
Assayer embodies the very essence of our SOTA series and why it remains a favorite among our staff: killer emerging band with a fresh and untainted view of what Metal can become from some of the most talented musicians of the next generation of Metal greats. With influences ranging from Metallica, Pantera, Megadeth, Opeth, Cannibal Corpse, Iron Maiden, Mastodon, Strapping Young Lad, Lamb of God, Testament, Nevermore, Obscura, Arch Enemy, Cryptopsy, Necrophagist and Dying Fetus it is easy to guess that their sound is a brutally heavy take on Thrash and Death Metal, but these guys throw this status quo convention out the window and pull in a very unique perspective on Progressive Metal as well. This addition keeps the band quite melodic, even on some of their more extreme and relentlessly heavy tracks and leaves their sound accessible to those that usually would not venture onto the rougher side of the Metal tracks. Assayer was formed in 2010 by lead guitarist and singer Jordan Bishop who originally wanted to play Nirvana type Grunge but fell to the dark side after getting into progressively heavier bands like Metallica, Children of Bodom and Cannibal Corpse. After being a guitar player for a number of bands, Bishop decided that he wanted to start a heavier band where he could sing and play guitar. Enter guitarist Sean Mohaghan, who had played with Jordan in the past. Giving much credit to Metallica for his love of Heavy Metal guitar playing, Sean went on to embrace Korn, Megadeth, Dream Theater and Opeth, and sharpened his chops as his tastes expanded. After being part of Mr. Heavyfoot, Mohaghan gained needed experience in a band setting where he honed his live persona and was able to get recording experience before the band broke up in 2009, when he was approached by Bishop to jam on a new project with drummer Anthony Gaber. Like the aforementioned members, Anthony was heavily influenced by Metallica and taught himself drums over headphones after starting with guitar at the age of fifteen. After spending  jamming with various friends over the next few years, Gaber eventually joined CrimZin while in college and remained behind their kit for the next five years, playing all over NY, NJ, MD and Philadelphia including The Metal Rage Festival in Baltimore and The Warped Tour in Scranton. After the band broke up in 2006, Anthony's taste in music grew heavier and more brutal but could not find a band home. In 2010, he responded to a Craiglist ad searching for a drummer and clicked immediately with the rest of the band. Bassist Brook Duer was the final piece to the formation of Assayer. Playing since the ripe old age of 12 to bands like Minor Threat, Anti–Flag and Rage Against the Machine, Duer became obsessed with the instrument. As his long practice sessions started to pay dividends in skill, Brook took a shine to the heavier offerings of Steve Harris, Cliff Burton and Robert Trujillo. After playing in a number of Punk, Hardcore, Grindcore and Power Metal bands, Duer discovered Assayer and has not looked back.

Assayer has a pair of incredibly good, full-length CDs available: America the Beautiful (2012) with a tracklist of: "America the Beautiful", "The Tyranny Within", "Advocate for Revenge", "Skin Prison", "Nuclear Winter", "Take Heed", "The Human Condition" and "Epidemic"; and Return to the Throne (March 16, 2017) containing: "Unrivaled", "Delirium", "They Wait", "Remember My Name", "Return to the Throne", "Parasitic Earth" and "Forever is a Word for Children". That's right, you can get in early on one of the best emerging bands today and watch them grow for years. Isn't it always fun to say you have been listening to a new A-List band for years when they hit it big? Both releases are absolutely brutal and show the polish of a long established band. Everyone plays with a single mind, where musical and lyrical direction are completely balanced between individual artists. Starting at the rhythmic foundation, Gaber is a monster drummer that steers tempo all over the map and gives the band their openly oppressive and progressive feel. Just as comfortable playing traditional Thrash lines as playing borderline Black and Death Metal beatblasts, he is a master of the kit. While his skills are somewhat underutilized through the first album, Duer comes on strong over the entire course of Return to Throne. Moving from playing rhythm along with the drums or rhythm guitar, Duer is allowed a much wider breadth of movement as Assayer's signature sound continues to evolve. If not for the excessive skills that surround him, Brook would outshine all but the best musicians on the planet. This man is Player of the highest degree and uber-creative on his take of his chosen instrument. The next layer of the Assayer onion is the duel guitars of Bishop and Jordan. Rhythms are amazingly just as impressive as the leads and lay down the harsh tone where the band's bread and butter lie. The Death and Thrash Metal influences are definitely driven out of the second guitar where leads and bass provide much of Assayer's unique addition of Melodic Progressive Metal without heading in the modern djent direction that is most commonly used today. Using higher registers at lightening speed, leads sync effortlessly with lower tone of the rhythm. Really cool and create an unusually interesting vibe. Bishop's vocal range is the icing on the Assayer cake. Having a tone somewhere between Randy Blythe and James Hetfield, lyrics are clearly understood, be they barked out at a mind boggling pace or sung/screamed a various times throughout their releases. Yet another identifiable feature to a completely original band. The first release tends to be more of a traditional Thrash take on Death Metal while the newest album has a more organized feel and direction towards the progressive end of Metal. No less brutal, mind you, just more focused on what the band is choosing to chase and leaving the door open to go in any direction this collective genius of musicianship decide in the future. Assayer is way to good to pass up and well worth your time and attention. Be sure to hit the links below, and throw some well deserved support behind Assayer. Remember, great music like this goes away without your support. Love this band! Enjoy!
Check out Assayer on: Web  Facebook  Bandcamp  ReverbNation  YouTube  Spotify