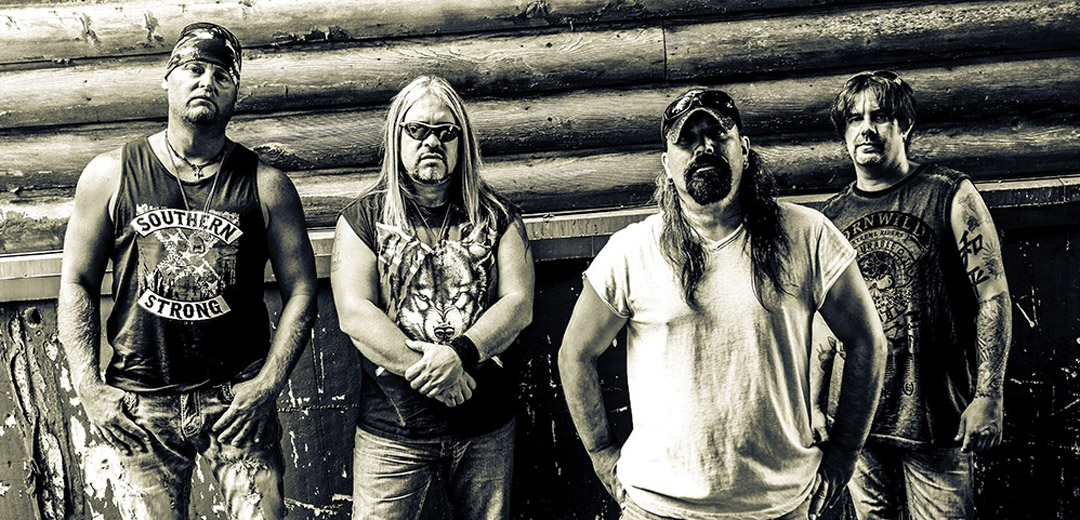 *This is part of our State Of The Art series, showcasing bands every Monday from the featured state. This month's state is Indiana.*
Southern Rock from Indiana. The good 'ole Outlaws & Moonshine boys are out to drink your booze and steal your musical soul.  Soul is what they have in spades.
The Indiana southern rock outfit —vocalist/guitarist Beau Van, bassist Chris Van, guitarist/vocalist Mike Back, and drummer Eric Piper have demonstrated heart and musical magic with their debut EP ' 1919'  and the following album 'The Devil In The Moonshine'.
Both released are steeped in a Blues based approach to rock, allied in arms with Southern slide guitars and acoustic arrangements.  They are a band who works hard and plays magnificently.
'1919' was a wonderful marker in their career.  It is five songs of blue collar substance, telling tales of broken hearts, beer fights and busted dreams.  The likes of "Hey Y'All" and "Cootie Brown" have stood the rest of time since the release in 2015.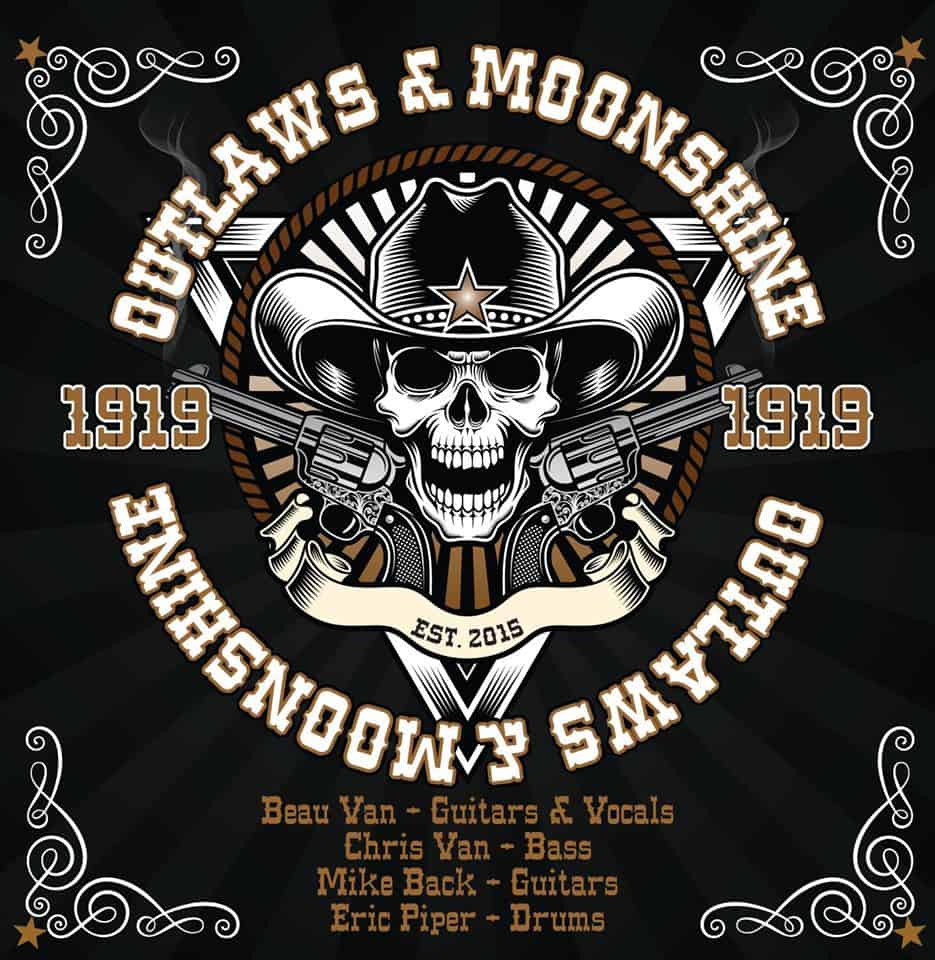 The debut album 'The Devil In The Moonshine' continues the same musical format, but adds more soul to the mix.  Recorded in 2017, this banger contains all songs on the EP plus classic songs like "(Here Comes) Bobby".  It has a real gritty wanting lust for life.  You can bet that the men of Outlaws & Moonshine live life like they tell it.  Superb musicianship with pathos lives in here.
There are moments that take you on an emotional tour of tears, holding delicate strands of loss and creating a story epic in proportion.   The album is damn near perfection in its power.
Great songs are great whatever genre they're in and Outlaws & Moonshine have produced some in their short band life.  The pick are "Whiskey", "A Different Man" and the aforementioned "Hey Y'All".  All of the songs stay with you and you know what they say…class is permanent.