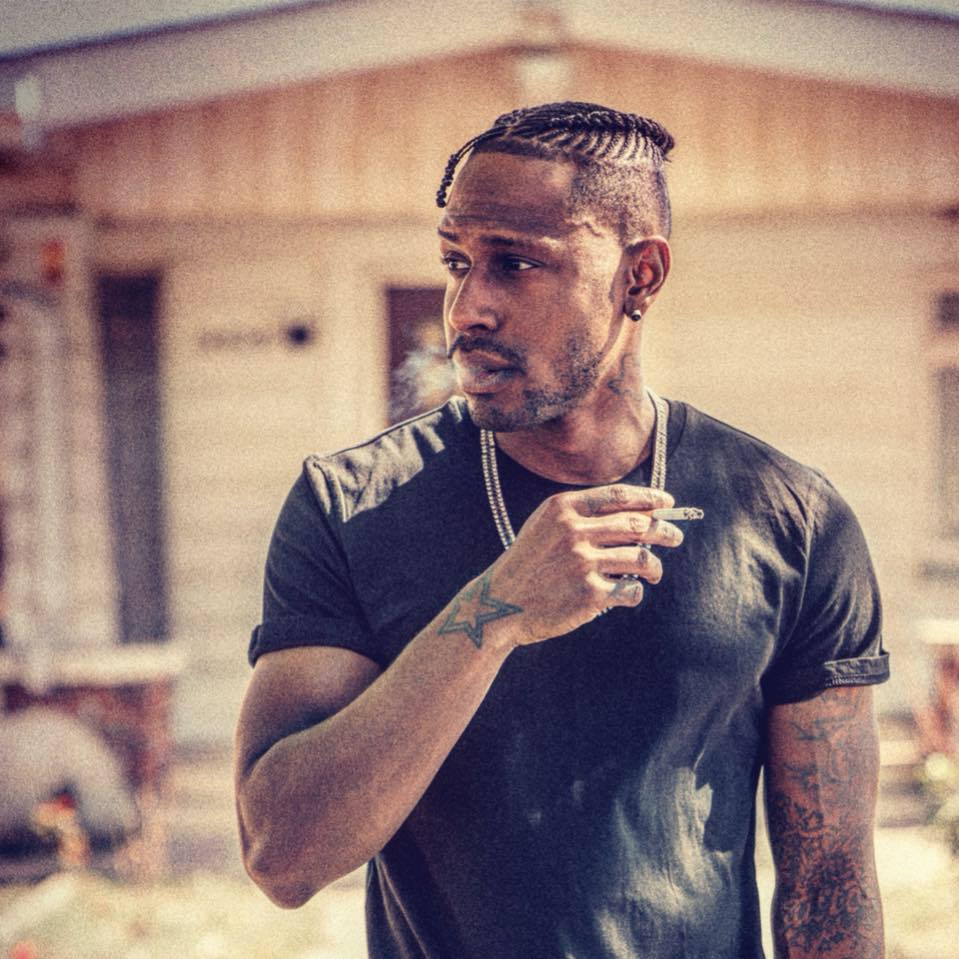 *This is part of our "Aftershock Festival 2018 Spotlight" where we branch out and focus on some of the up-and-coming bands that fans can see at this year's Aftershock Festival on October 13th & 14th.  This week, we're checking out HYRO THE HERO.*
Getting set to rip the stage alongside this year's summer rock festival heavyweights is Houston, Texas rap/rock fusion artist, Hyro the Hero (aka Hyro da Hero). His high-energy, aggressive lyrical delivery contains a similarly incendiary riot fuel of a young Zack de la Rocha while musically the sound combines elements of gangsta rap, nu-metal, and punk. Lyrically, it's a hard-hitting dose of reality and call to action for nonconformity to the system and individuality against perceived social norms.
His new album, 'Flagged Channel' was just released on June 29th, 2018 and can be purchased here. Addressing the nation's epidemic of social media addiction "Live Your Fuckin Life," the latest single and video from the album is a much-needed, sobering slap to the face – and definitely worth checking out. It combines a beat similar to Lil Jon's "What U Gon Do" during the verse along with a maniacal punk/funk metal style and awesome breakdown for a track that remains engaging from beginning to end. Of its lyrical message, Hyro comments, "The zombies are coming in this social media generation and 'Live Your Fuckin Life' is a warning to the people that are woke and the people still asleep."
"Bullet," takes an adrenaline-filled, Rage Against the Machine-influenced rock approach and similarly rebellious attitude to deliver its bluntly unapologetic message of intolerance. Of all the new album tracks, Hyro states "'Bullet' is absolutely one of my favorites because it's a call to stand up using whatever creative weapon you have to be a voice."
Not only is Hyro performing at this year's Aftershock Festival, but you can also catch him on the roster for Louder Than Life or while currently on the road with the Butcher Babies and Tetrarch for the Hot Summer Nights Tour. If you are planning to attend Aftershock in October, be sure to arrive early enough to catch Hyro the Hero as part of Saturday's lineup for what promises to be a high-energy and memorable live performance. Also, be sure to check out Hyro's official YouTube channel full of great videos and audio clips to get yourself fully familiarized before the show.
Get your Aftershock Festival 2018 tickets here.