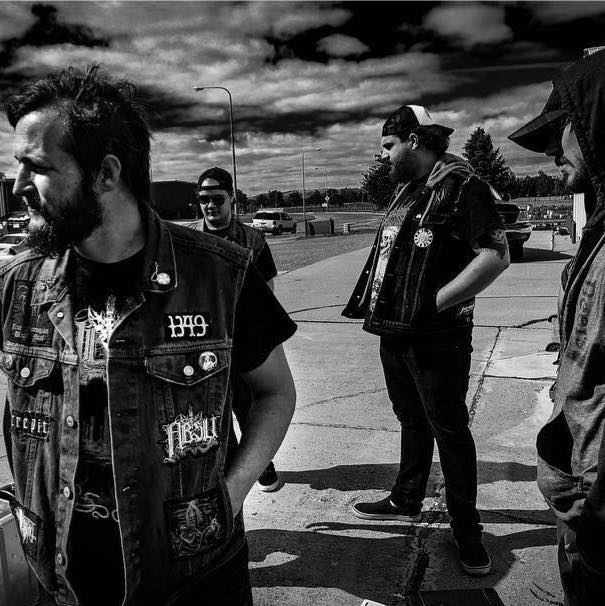 *This is part of our State Of The Art series, showcasing bands every week from the featured state. This month's state is North Dakota.*
Originally formed in 2009 within the dark, icy realms of where thrash and black metal collide emerges Frosthelm. Contributing in no small part to their sound is the extreme cold and bleak environment experienced by band members Dakota Irwin (guitar), Billy Zahn (guitar), Brian Helm (drums), Tyler Pfliger (vocals), and Jimmy Cherry (bass), hailing from the frozen plains of Bismarck, North Dakota. Drawing much inspiration from their surroundings, in 2015 the band released their full-length debut, 'The Endless Winter,' which Irwin aptly describes as "bitter, dark, angry, and disgusted." The LP was critically-acclaimed, landing on numerous "best of 2015" lists, and receiving multiple glowing reviews by respected metal publications. Seeking to top their monumental debut, Frosthelm has just released their second album 'Pyrrhic' in March of this year. 'Pyrrhic,' defined as "(of a victory) won at too great a cost to have been worthwhile for the victor," illustrates its bleak theme powerfully through punishing riffage and horrifying vocal imagery.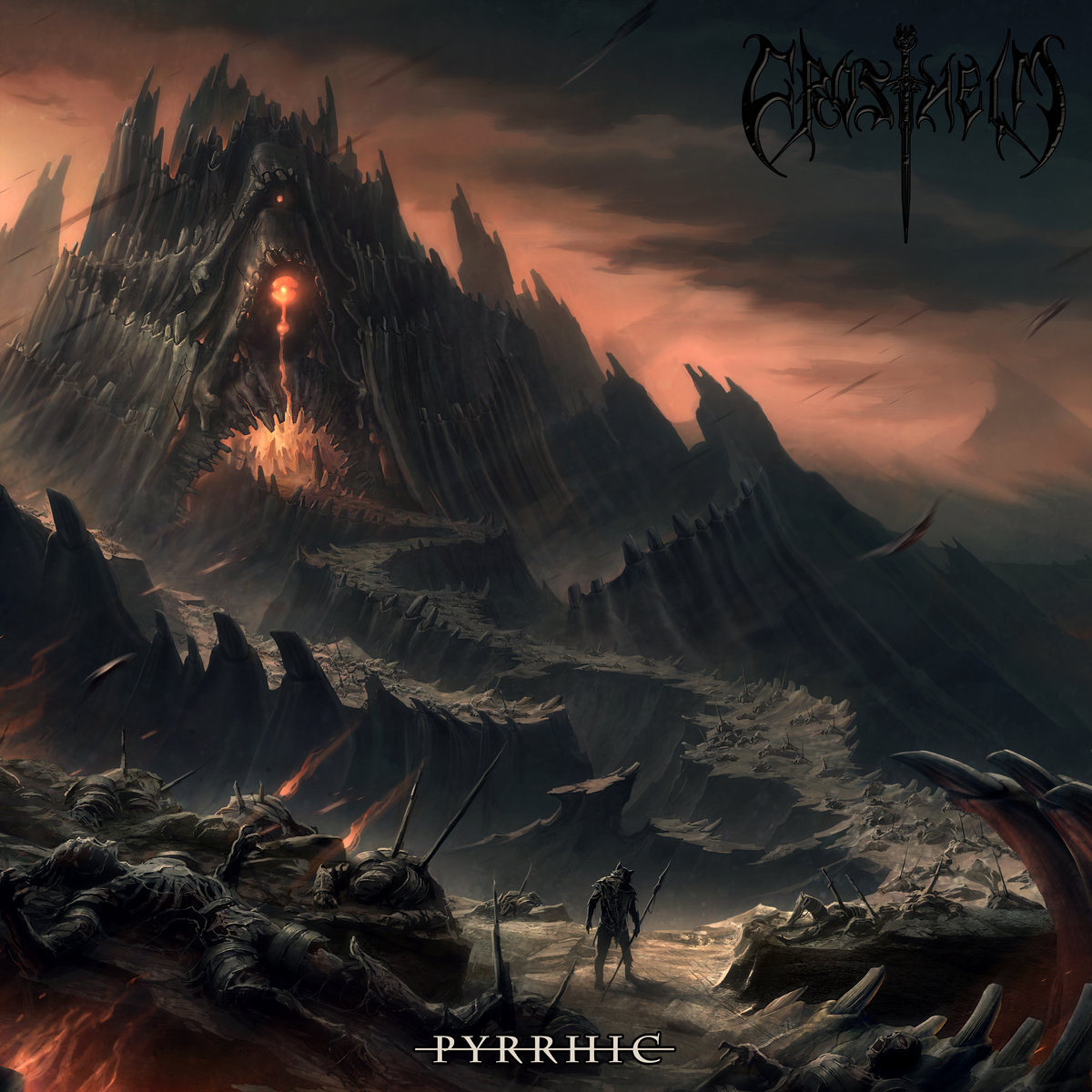 Vocally, Irwin spews with the vileness of a hateful, tortured soul, providing the majority of the black metal aesthetic to the mix. The axe-wielding duo of Zahn and Irwin – who often implement classically-influenced, symphonic guitar harmonies – have taken several pages from the thrash metal repertoire, delivering monstrous riffing aggression.
On 'Pyrrhic,' in addition to their blackened-thrash foundation, Frosthelm injects an array of influences from punk, rock, and NWOBHM to add subtle shades to their well-rounded sound spectrum – which never fails to keep things exciting and intriguing. "The Sorceress," my personal favorite, features galloping riffs and cascading licks that build up to a climax of classical proportions for an epic final act. "A Gift of Razors" is crushing, fast-paced aggression that features some amazing double bass work from Helm. "Serpentine Embrace" kicks up the intensity even further with blast beats, more high-octane tremolo shredding, and a face-melter of a guitar solo.
For more info on Frosthelm, visit their official Facebook page and the link below to check out their killer music. Also, if you happen to be in the Bismarck area, try and hit up a Frosthelm show if you get the chance, and help support a great local band.