*This is part of our State Of The Art series, showcasing bands every Monday from the featured State*
This month's State is New York!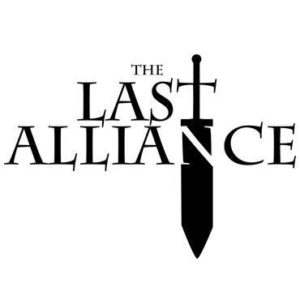 New York, take two. This week we head off in a completely different direction. Progressive Instrumental last week, Traditional Power Metal this week. So good, in fact, that one would expect to hear this quality of music over the pond in Europe and not from Queens, New York. Hell, there are even songs sung entirely in Italian! This week's State of the Art: New York goes to The Last Alliance.
The Last Alliance was born in 2002 by guitarist and vocalist, John Ryan. With influences ranging from Iced Earth, Blind Guardian, Metallica, Iron Maiden, Persuader, Savage Circus, Circus Maximus to Queen, As Days Fade, Gone by Friday and Anaka, the band wanted to pay tribute to the classic Power Metal genre and add their own unique spin. Over the course of these many years, the band has changed line-up and made a number of instrument changes as well, making for a cool and fun story about the formation of the current band. The current bass player, Ryan Berg was picked up over MySpace way back in 2007 after being heard on a classified music post. Shortly thereafter, longtime friend and lead guitarist Chris Montalbo joined in the fun, but ended up choosing to cover keyboards shortly after their second release. Drummer Joe Murawski was recruited by Ryan in a fast food establishment in Glen Oaks, NY during an all night bender and has retained his seat behind the kit ever since. Once lead guitarist Dan Caeau was added the band took on a more focused and technical direction that continues to develop today and allowed John Ryan to relinquish his axe to focus solely on his vocal chops. After listening to their extensive catalog which includes Moskau (2011), Out of the Ashes (2011 – written primarily by original guitarist Jonathan Ledesma), Dangerous Days (2012), Lost In Legend (2013), The Dawn (2013 – Dedicated to John's mother who he lost to cancer), The Westeros Trilogy (2013) and An Oath Fulfilled (late 2016), it is obvious that this band has never lacked unbelievable talent but has progressively matured to the polished gem that they are today. Never afraid to experiment with other genres of music including Opera, Classical and jigs of Northern Europe, The Last Alliance produces music that never ceases to dazzle in an effort to "take the listener on a journey filled with vivid details and emotional trials." To convey such heady subject matter, their sound runs the gambit from lovely harp and piano to damned near ominous and oppressive Metal. Guitar work is incredibly complex while remaining as accessible as old school Maiden and Priest. The unique use of very sharply played leads over modern rhythms that harmonized beautifully. Just under the surface lays another bass wunderkind. Berg's large string mastery is further showcased further by a tone that boggles the senses. Speed, accuracy and a depth of sound that would have been impossible back in the day add a depth that helps define The Last Alliance's signature sound. If you play bass, this alone is worth the cost of entry! Keeping the other side of the tempo steady, Murawski provides the canvas from which the rest of band paints their aural masterpieces and sits just shy of stealing the show. That being said, likely the most intriguing and defining characteristics of the band are John's soaring vocals. Based on earlier iterations of The Last Alliance, it was a very wise move to move from guitar to vox. He is a good guitarist but a great vocalist! Full of mid-range depth, his voice sits perfectly between the bass and low leads, providing a level of charisma that would have been lost if his tone fell even a hair one way or the other. This niche that he has carved out for himself within the other stellar artists shows a deep understanding of musical architecture and allows keyboards and other various and sundry stringed instruments a platform from which to weave extremely complex harmonies. Self-taught or otherwise, this is the most pleasant and creative use of his mighty vocal chords. Add to all of this the subtle genius keyboard skills of Montalbo that float among the melodies to manage to push the overall direction of a single song from one musical idea to another. This understatement also keeps the Traditional Power Metal sound from slipping too far off course. Even really heavy parts that would otherwise border on Thrash are kept in check and never blur the focus. Don't doubt for a second that his skills are second rate though because his touch on the overall vibe are much of the bands driving force. Very, very elegant touch. The more I listen, the more impressed I have become. Great collection of work that can be had by simply "naming your own price".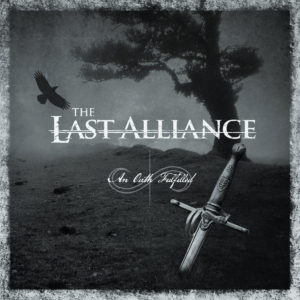 All this European goodness from a little band in Queens! Who would have guessed?!? This is one of those bands that I will return to for years to come. If they keep improving at this impressive rate, who knows where the ceiling is. They have been doing it since 2002 and have never stopped growing, providing fans with an interesting musical timeline unlike any I have seen. Discoveries like The Last Alliance are what make our SOTA series so damned fun to do!
The Last Alliance can be found on Web Facebook Bandcamp ReverbNation Soundcloud YouTube Twitter Instagram