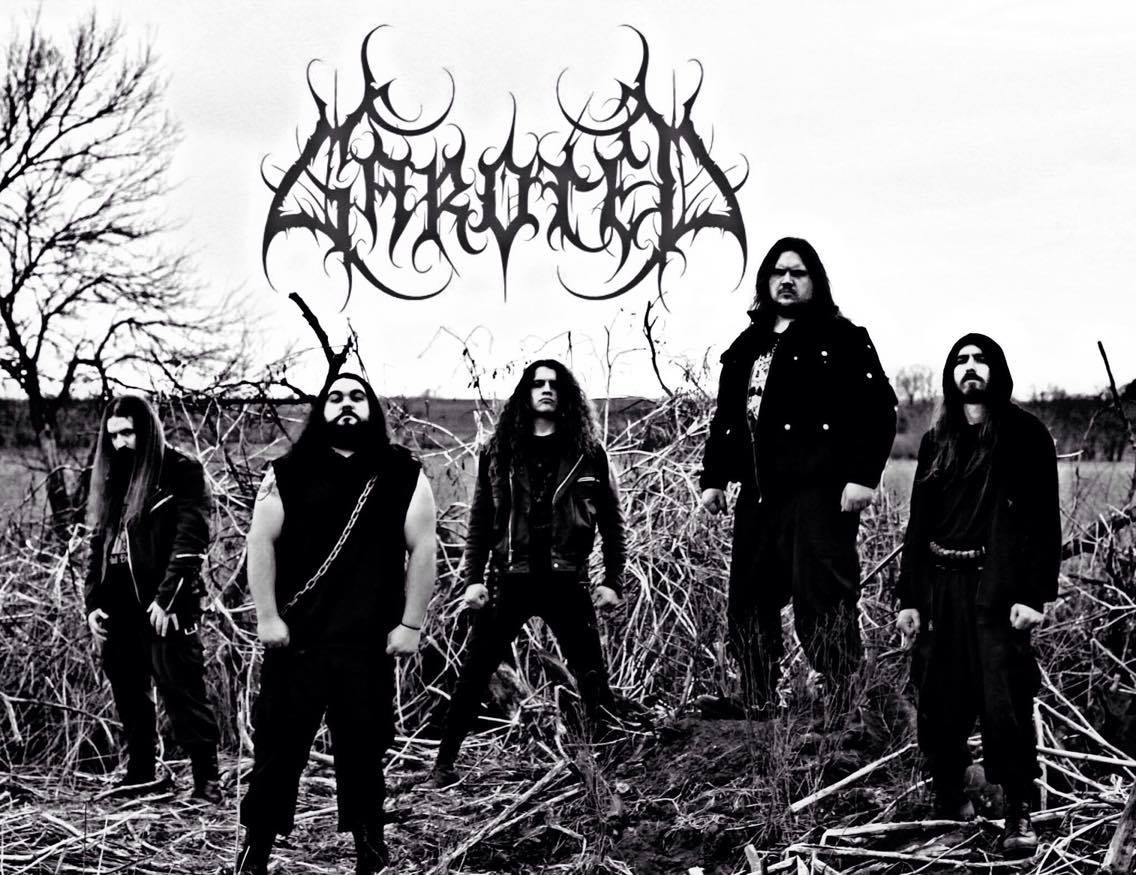 *This is part of our State Of The Art series, showcasing bands every Monday from the featured state*
This month's State is Nebraska!
Garoted are a death metal band hailing from Lincoln, Nebraska.  Their style is brutally heavy and blazingly fast in the spirit of the classic, old-school American Death Metal greats.  With the speed and intensity of Deicide; the chaotic guitar melodies of Morbid Angel; the crushing breakdown heaviness of Suffocation; and some Cannibal Corpse technicality and gore thrown in for good measure; what you have is a sound that any fan of true death metal can find enjoyable.
Since originally forming in 2008, they have released three full-length studio albums; 'Praise Hate, Praise Murder, Praise the Beast' in 2010, 'Visions of Death and Destruction' in 2014, 'Abyssal Blood Sacrifices' in 2017, and an EP in 2011 titled, 'Evil Personified.'  Garoted is currently signed to Sordid Curse Productions and consists of Rayzor on vocals, Drew Frerking on guitar, J. Tennant on bass, and N. Weber on drums.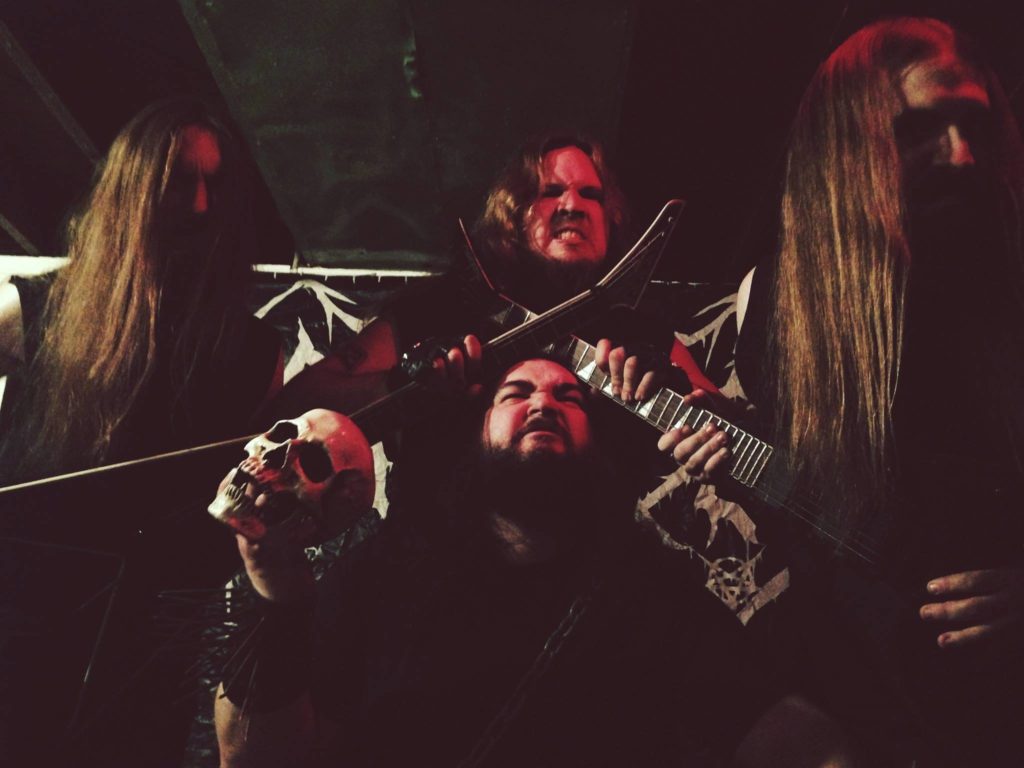 One of the first things that stood out to me about this band is how fast they play – even for death metal.  The drums, especially, are insanely fast to the point of sounding almost humanly impossible.  It's quite impressive.  Another thing that makes this band stand out above some of the general death metal fare is the vocals.  They are able to use various different growling and screaming vocal styles to continually keep things interesting and avoid monotony throughout the songs.  
In a 2014 interview, the band stated that the main influence for their music is "pure hatred."  As many of us can identify with after enduring our mundane nine-to-five jobs that we can't stand, rather than going out and doing something crazy to blow off steam, the band found that the more constructive form of catharsis is to create brutal, hateful death metal.  That and their hate of some of the more "deathcore," non-traditional trends in the genre led them to want to create music in the vein of a more classic DM sound with blast beats, double-bass, and hyperblasts.  According to the band's Facebook page, Garoted is "keeping the spirit alive and carrying the torch of true death metal."  I couldn't have said it better myself.  Be sure to check them out.