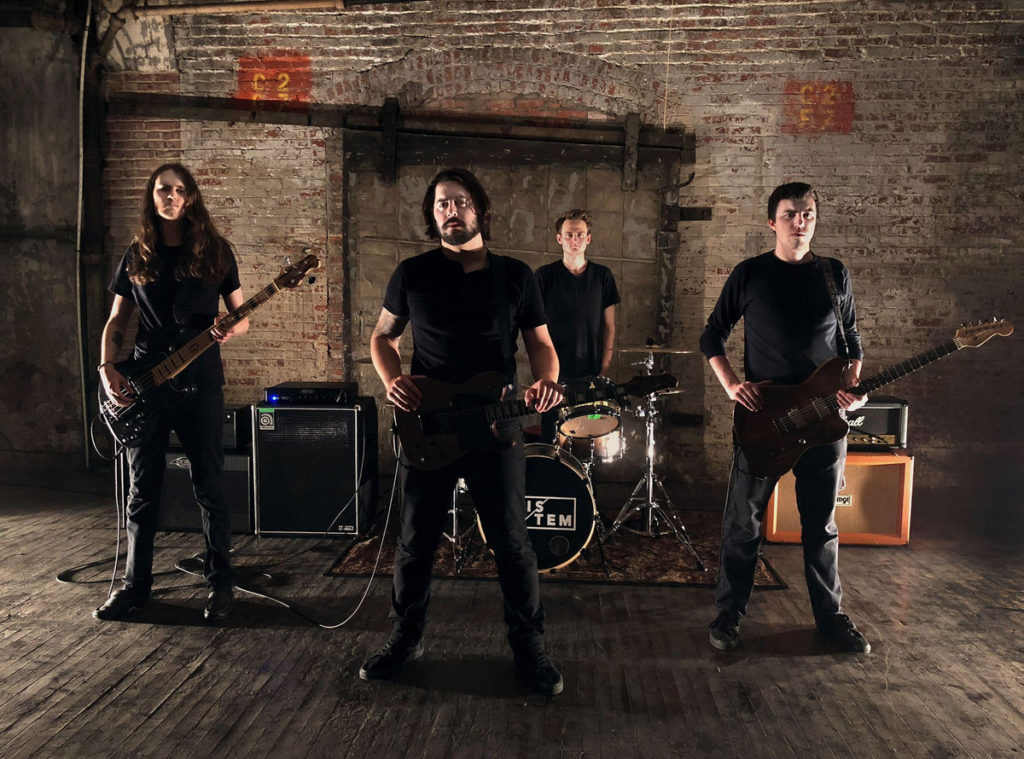 *This is part of our State Of The Art series, showcasing bands every Monday from the featured state. This month's state is Kansas.*
Originally forming in May of 2010, Existem have emerged as a progressive force in the Kansas City music scene, combining bursts of technicality, subtle progressions, ambient instrumental passages and jazz phrasing to express their unique sound. Existem was formed by Brad Trinkl on guitar, Chris Gochis on guitar/vocals, Ben Chipman on bass/vocals, and Matthew Chipman behind the drum kit. The band released their self titled debut EP on April 21, 2011 that consisted of 4 tracks. The band went on to release their first full length 'Years Of Winter' on September 14, 2012. They would follow that up with another EP in February of 2014 titled 'Phoenix' and also a single "Closed Eyes" in November the same year.
It's been 4 years since their last release, but the long-awaited new album from Existem, 'Mantle,' is finally upon us. The second full-length from the Kansas City progressive metal quartet sees the group taking their riff-oriented melodic songwriting to atmospheric new heights and realizing their unique, soaring metal attack like never before. Already a major name in the Midwest metal scene, Existem have cemented their status as forward-thinking artists, and their relentless progression shows no signs of slowing down.
The bands original sound hasn't changed drastically since 'Year Of Winter' which showcased the bands progressive stylings with hints of djent and a balanced mix of guttural and melodic vocals. You could say their earlier tracks like "Slay The Giant" tended to lean a little closer to melodic rock. However, their new album 'Mantle' is a quintessential prog album that incorporates the same fundamentals the band forged in its earlier days. Songs like "Decent" are powerful and at times will remind you of both Tool and Opeth. Somehow Existem is able to balance immense heaviness and beautiful melodies all while keeping the integrity of the song intact. They are one of those bands you hear an instantly ask yourself where they have been hiding all your life. I foresee this band easily breaking out of the mid-west scene and becoming a nationally well known act. Heavy grooves, gut wrenching screams, progressive guitar tones and melodic moments create these symmetrical soundscapes that beg to not only be heard but consumed.