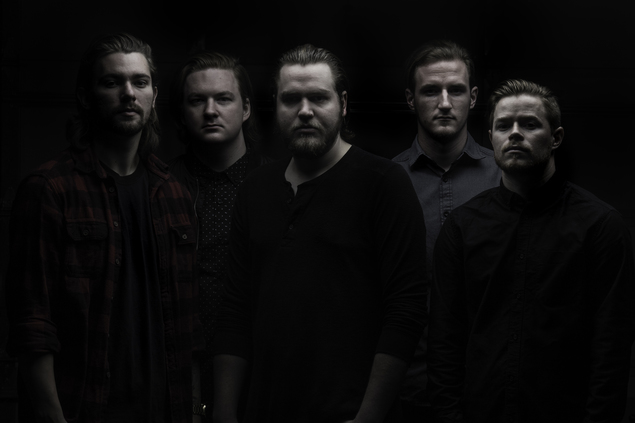 If you think that you've already heard it all when it comes to heavy music, you just haven't heard Wage War.  The group — which is composed of vocalist Briton Bond, guitarist/vocalist Cody Quistad, guitarist Seth Blake, bassist Chris Gaylord and drummer Stephen Kluesener — formed in Ocala, Florida in 2013.  After playing shows around the area and picking up steam, they were quickly signed to Fearless Records, and did it the old-fashioned way: By sending a song to the label.  From there, the group linked up with the production team of Andrew Wade (Neck Deep, Motionless In White) and A Day To Remember vocalist Jeremy McKinnon who produced their 2015 debut 'Blueprints' together and returned to produce the sophomore full-length 'Deadweight', and most recently, "Low", the band's newest single released earlier this year – check it out!

In today's music scene, one of the most outlaw things an artist or band can do is go back to "the old ways", and this is something that Wage War is quite fond of.  The personal connection between each member and the music is very prominent in the final product, letting the attention, time spent, and overall vibe of the music shine through.  Quistad explains, "I think a big strength of 'Deadweight' is the continuity of sitting in a room together and playing instead of trying to send files back and forth," he continues. "We were truly grinding out songs and I think that 'Deadweight' still sounds like Wage War but at the same it has some of our most melodic moments as well as some of the heaviest."
In a heavy music scene that's increasingly formulaic, Wage War pride themselves on the fact that they listen to a diverse range of music. "I'm a big fan of country music which surprises a lot of people and other guitarist Seth is really into pop music," Quistad explains. "We have an appreciation for all kinds of stuff and I think that all of it bleeds into the album in some way even if it's not always blatant."  Take the song "Johnny Cash" which recalls the country tradition of paying homage to a pioneer of a genre while still retaining the heaviness of the act. "We get called metalcore a lot but we've never pledged allegiance to any genre because we always want to do something beyond that in the sense that we just listen to what we love and try to incorporate that into Wage War."
Wage War will be making their rounds this Summer at the country's biggest and baddest music festivals including, of course, Sonic Temple!  With their grit, raw talent, and sheer musical ability, Wage War show no signs of slowing down and are ready to take the Summer head-on!  If you've been sleeping on this band, it's time to wake up!