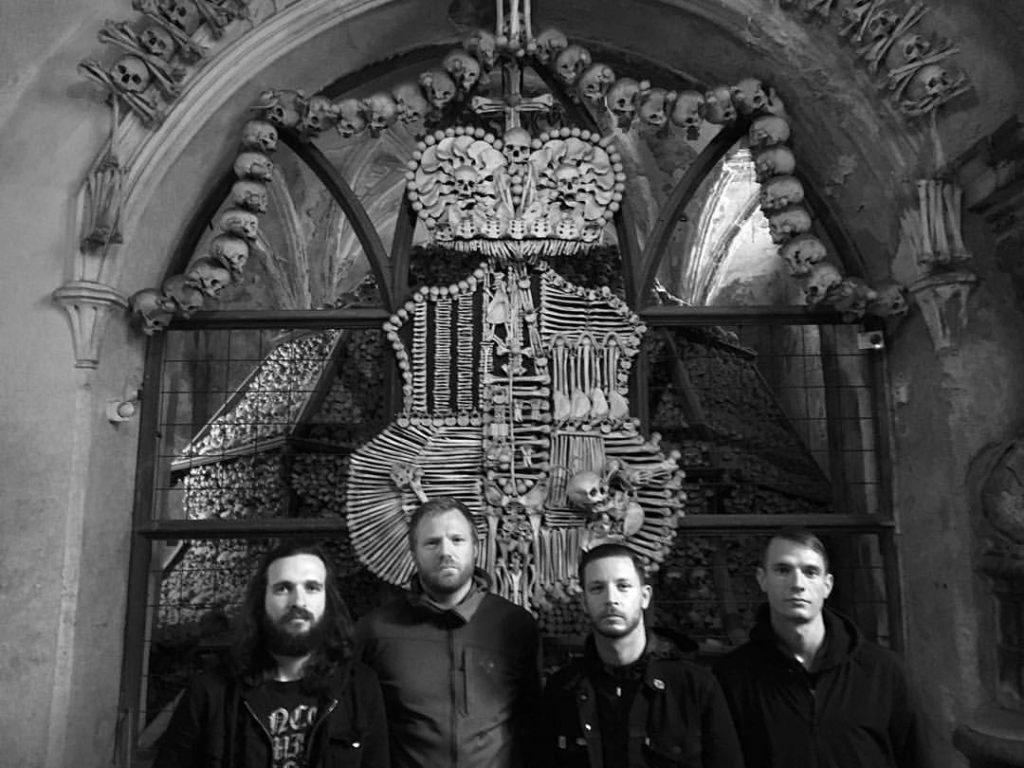 *This is part of our State Of The Art series, showcasing bands every Monday from the featured State*
This month's State is Utah!
Cult Leader was formed in 2013 by 3 members of the band Gaza. The band Gaza was legendary in their region, and created some of the most fierce music I've heard. By far one of my personal favorite bands. Gaza was active for 9 years, from 2004 to 2013. The band had elements of mathcore, sludge and grindcore in their sound and some of those elements have their way to Cult Leader. In addition to some of the already influences they also add a progressive twist to their new band. The band has released two EPs and one album. The first EP 'Nothing for Us Here' was released in 2014 and June of 2015 saw the release of their second EP 'Useless Animal'. Cult Leader wasted no time putting out a full length which they released in October of 2015 titled 'Lightless Walk'. All 3 of their records have been released via Deathwish Inc. which is owned by Converge's vocalist Jacob Bannon. Cult Leader has quickly become one of my favorite bands.
Their most recent release 'Lightless Walk' is one that has resonated well with me. The album begins and leads you down a dark road full of emotion and anger. Beneath the anger and hatred the songs cast there is this pure beauty underneath. Cult Leader continues to put out amazing music that has built their fan base both in the state of Utah and around the world. Cult Leader is currently on tour with Dillinger Escape Plan, o'brother and the remaining dates also include support from Car Bomb.
Remaining Tour Dates!
11/09 Ft. Lauderdale, FL – Revolution
11/10 St. Petersburg, FL – State Theatre
11/11 Atlanta, GA – Variety Playhouse
11/12 Wilmington, NC – The Throne Theatre
11/13 Knoxville, TN – The Concourse
11/15 Philadelphia, PA – Union Transfer
11/16 Boston, MA – Paradise Rock Club
11/17 Burlington, VT – Club Metronome
11/18 Huntington, NY – The Paramount
11/19 Hartford, CT – The Webster